While green beauty and grooming brand Aveda has been selling man-specific and unisex solutions for hair, skin and body for what seems like ages, it's hoping to lure more dudes with the launch of the aptly named Aveda Men Shop, which recently opened in St. Petersburg, Florida, and will eventually expand across the country.
Designed for the namesake sex, the space is done up in well-worn wood and black leather befitting of its masculine clientele–and the shelves are stocked with some of Aveda's greatest hits, like Rosemary Mint Shampoo, Dual Action Aftershave, and Shampure Body Lotion.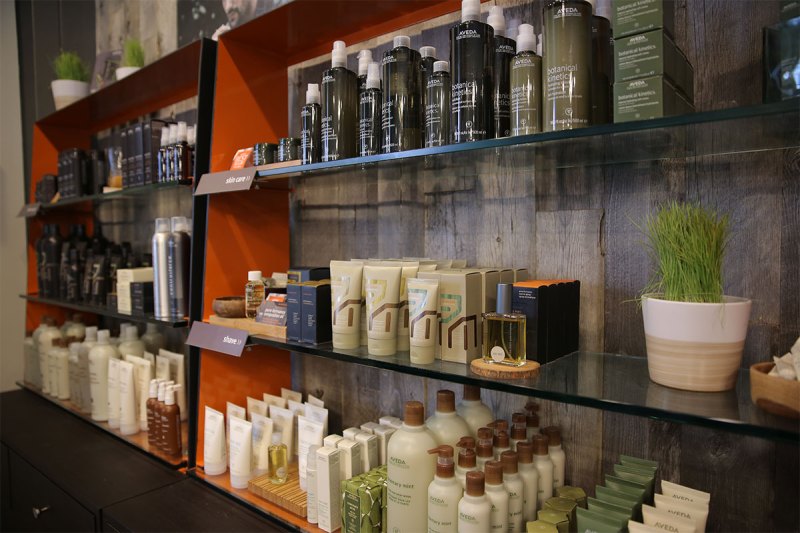 Beyond straight-up retail, the shop is really about what happens in the four chairs in the middle of the floor. It's in these stations where man-friendly treatments are administered. The offering on the grooming menu are designed based on the assumption that guys prefer to spend as little time as possible to look as good as possible. On offer are super speedy services, like a hair touch-up, wax, or scalp treatment, that take as little as fifteen minutes from start to finish. Or if you have a little more time to spare in the chair, you can get a haircut or even a facial.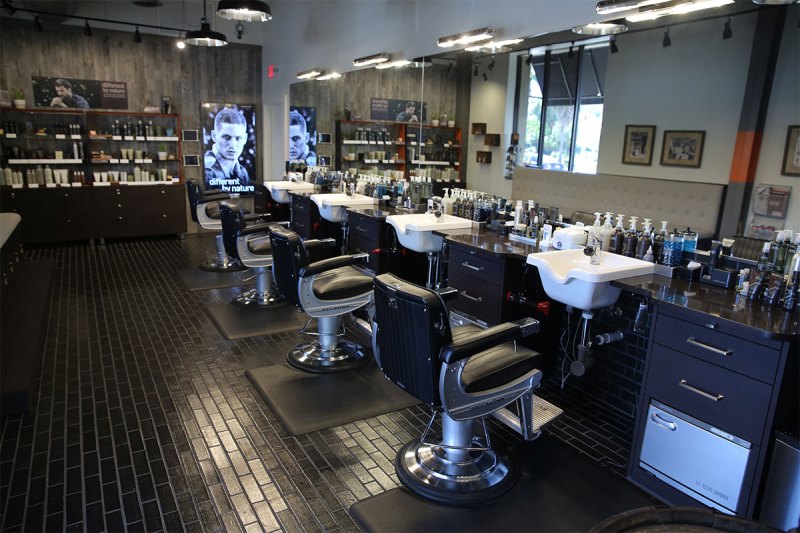 To book said treatments, customers simply need to avail themselves of the self-serve kiosk, which informs them of wait time and offers the choice of next available barber or their preferred pro. A specially-designed app will inform them when it's time for their appointment. And when time is up, checking out is a matter of tapping away on iPad. All in all, it's these details that make it "much like a fast-paced barbershop," says Kevin Molin, Aveda Vice President of Global Education. It's a virtually stress-free process made even less so when the treatment concludes with the brand's signature Stress-Relieving Neck and Shoulder Ritual.
If you happen to be in St. Petersburg, check out Aveda Men Shop at 235 3rd St S #200, or for more inforamtion, go directly to its website: avedamenstpete.com.

Editors' Recommendations