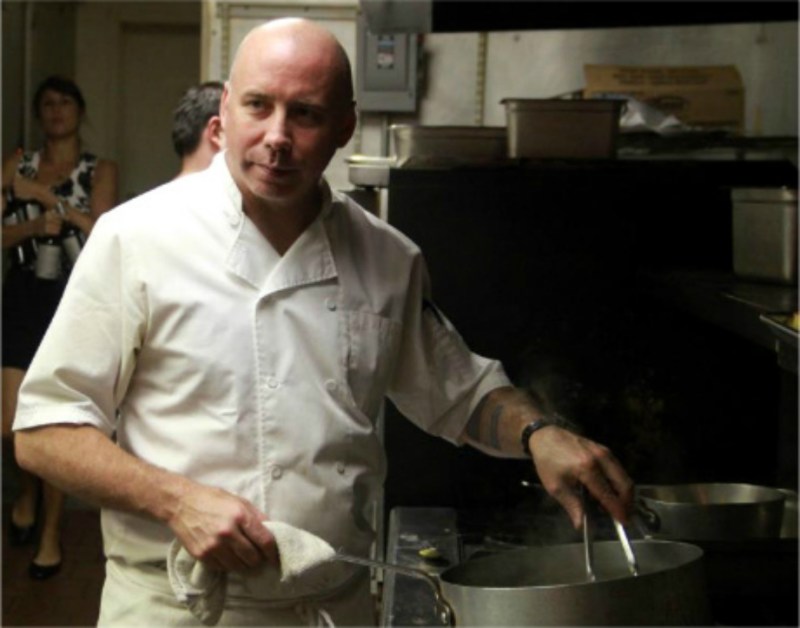 Brussels sprouts have been gaining buzz for the past three years. What was once the stereotypical vegetable for childhood punishment, has now become a go-to side dish for the most gourmet holiday meals. Because it seems that everyone has jumped on the Brussels sprouts bandwagon, The Manual decided to find out firsthand why the once hated green has become so beloved. We reached out to Michael Dean Reynolds, the head chef at popular Chicago restaurant Leopold, to give his take on the trend.
Why are Brussels sprouts one of your favorite vegetables?
Sprouts have been one of my favorites for as long as I can remember. Their earthy, slightly bitter flavor really speaks to my pallet. For me they're a winter staple and they go so well with two of my other favorites…butter and cheese.
When did you first start eating them or using them in your cooking?
I've never turned my nose up at Brussels sprouts. Even as a kid, I was a fan of those little green cousins of the cabbage. They've been on almost every fall/winter menu since I've started cooking.
How have you incorporated them into your cooking over time?
Brussels sprouts were always the go to side dish when I was younger. Over time, I've done everything from sautéing just the Brussels sprout leaves for a lighter preparation with fish and poultry or caramelize them for a deeper earthier flavor to pair with game like elk or venison. I've even finely chopped sprouts and thrown them raw into salads.
Was the Brussels sprouts gratine on the Leopold menu originally?
No. The Brussels sprout gratine with bacon and chestnuts was one of the first things I put on the fall menu, my first menu at Leopold when I took over.
Why do you think Brussels sprouts have become more popular over the past three years?
I think people are making an effort to eat a little better these days and Brussels spouts are full of a lot of vitamins and fiber. I also think chefs are getting on board with Brussels and putting them on their menus more.
What is your favorite way to prepare them?
It really does depend on the dish. For me personally, the fresher the better, slightly sautéed with a little butter and sea salt and I'm happy. Although cheese and bacon never hurts.
Photo credit Arturo Valle
Editors' Recommendations