It's disheartening that, in 2017, discrimination against the LGBTQ community is alive and well. Thankfully, we have the Human Rights Campaign tirelessly working to ensure lesbian, gay, bisexual, transgender, and queer people achieve equality. The HRC is also giving us a chance to dine with some of Washington, D.C.'s best chefs at the sixth annual Chefs for Equality

event on September 19. If you love food, booze, equality, and celebrations of all three, this is not to be missed. Acclaimed food writer David Hagedorn co-chairs the

soirée, this year held at the swanky Union Market's Dock5.

Frankly, it's a bit odd how much time and energy some people spend concerned with the sexual orientation of perfect strangers. The HRC has this crazy idea that LGBTQ people deserve all the rights and privileges of any American. The organization was founded in 1980 by Steve Endean as one of the very first gay and lesbian political action committees, providing funding to candidates who were in favor of gay civil rights. It's grown exponentially since then and counts over 3 million members and supporters in its ranks, making the HRC the largest civil rights organization for the LGBTQ community. It's likely you've seen the iconic blue and yellow equal sign sticker around.

Chefs for Equality showcases bites and sips from a variety of chefs and mixologists. Your $200 ticket gets you access to all of these tasting stations, as well as silent and live auctions. At the private chef's tables, lucky guests will be enjoying sumptuous food with top chefs, including Todd Gray, Amy Brandwein, and favorites of The Manual David Guas and Jeremiah Langhorne — just to name a few.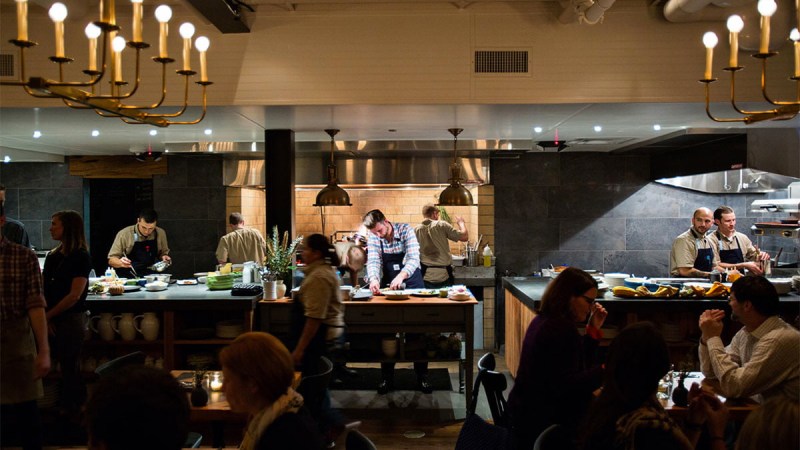 The 5/10/15 Speed Dinner is making is debut at this year's event. This inventive meal features five dishes created by ten chefs in 15-minute slots. For an extra $50, you'll get a special cocktail and a five-course tasting menu by chefs Cathal Armstrong, Tim Ma, Scott Drewno and Danny Lee, Seng Luangrath and Bobby Pradachith, Kyle Bailey, and Haidar Karoum. For any foodie, this is a can't-miss chance.
"We have 150 of the greatest chefs, pastry chefs, and mixologists in the country standing up for equality, resisting politics of hate, and fighting back against attacks that undermine the LGBTQ community," Hagedorn says. "With the current state of the country under the Trump administration, the work of the HRC Foundation is more critical than ever."
All proceeds from Chefs For Equality go directly to the HRC Foundation, the nonprofit arm of the organization. The HRC Foundation supports programs that craft inclusive policies for the workforce, facilitate adoption and foster care, assist schools in creating healthy environments for all students, help the healthcare industry better understand the needs of LGBTQ patients, and provide open dialogues with institutions of faith.

No matter our differences — skin color, religion, sexual orientation, sweet, or savory — we're all just humans. Wouldn't it be nice if we could all treat each other that way? Join the HRC and indulge in great food and great drinks with great people to make that a reality.