The Glenrothes, a single malt whisky that also claims a home in blended favorites like Cutty Sark, is saying out with the old and in with some new expressions. The Soleo Collection features five Scotch whiskies aged in oak casks previously used for sherry, replacing their previous offerings.
A Scotch staple in the Speyside region of Scotland where sherry casks are de rigueur, The Glenrothes distillery is no stranger to shaking things up. In 1993, they went from traditional age distinctions to vintages — noting only the year of distillation — for their line of whiskies. Now, the Soleo Collection takes over for their Vintage and Reserve expressions, returning to the industry standard of age labeling.
In another nod to the past, the collection takes its name from the traditional sun-drying process for sherry grapes. In a nod to the future, the collection's bottle labels also feature tasting notes to help imbibers who are new to the brand. These first five whiskies won't be the last you hear from the Soleo Collection; new expressions are on the horizon. A limited Halloween edition whisky, aged an appropriate 13 years, sold out quickly after it hit shelves. Here's a look at the rest of the collection: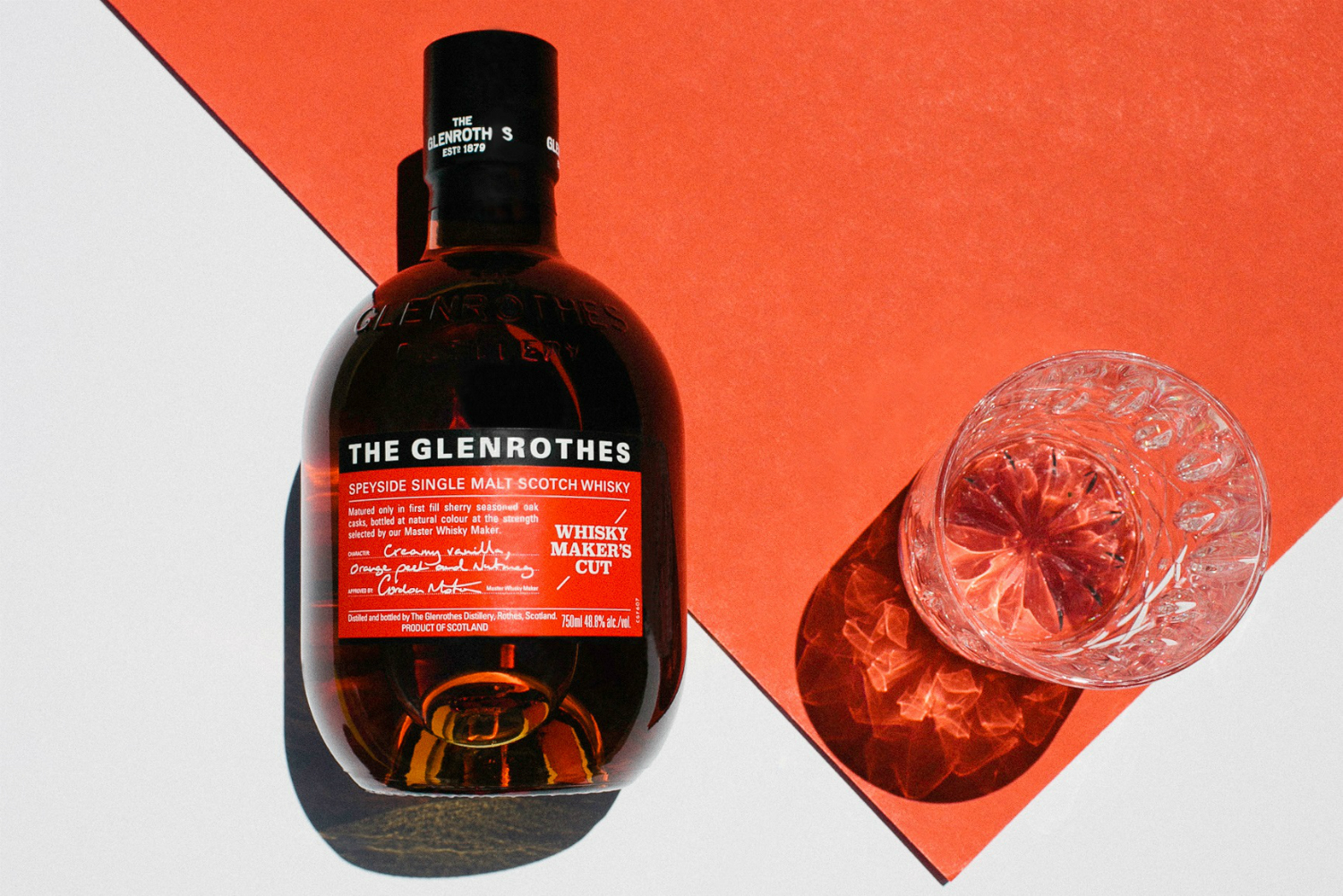 The Glenrothes Soleo Collection
10 Years Old: The most affordable bottle in the collection, this subtler single malt clocks in at 40 percent alcohol by volume and retails for $45.
12 Years Old:

This is The Glenrothes in a bottle — a perfect introduction to the distillery at a cool $55. It also has a 40 percent ABV, shining with notes of vanilla, melon, and cinnamon.

Whisky Maker's Cut:

Intentionally bottled to put some hair on your chest, Master Whisky Maker Gordon Motion crafts this potent 48.8 percent ABV batch. He only uses first-fill sherry-seasoned casks to produce notes of vanilla, orange peel, and nutmeg for $75.

18 Years Old:

Slightly back down on Earth at 43 percent ABV, this complex expression could head off to college with a flavor CV featuring vanilla, pear, and fresh ginger. Just like higher education, it will cost a pretty penny or rather 13,000 pretty pennies ($130).

25 Years Old:

This Scotch is a winner, literally. The intense woody whisky was awarded the Chairman's Trophy Award for Best Speyside Single Malt at the 2018 Ultimate Spirits Competition. At a smooth 43 percent ABV, coriander seeds add to its character along with mango and salted caramel. How much for this penthouse party in your mouth? Just $500.
Editors' Recommendations