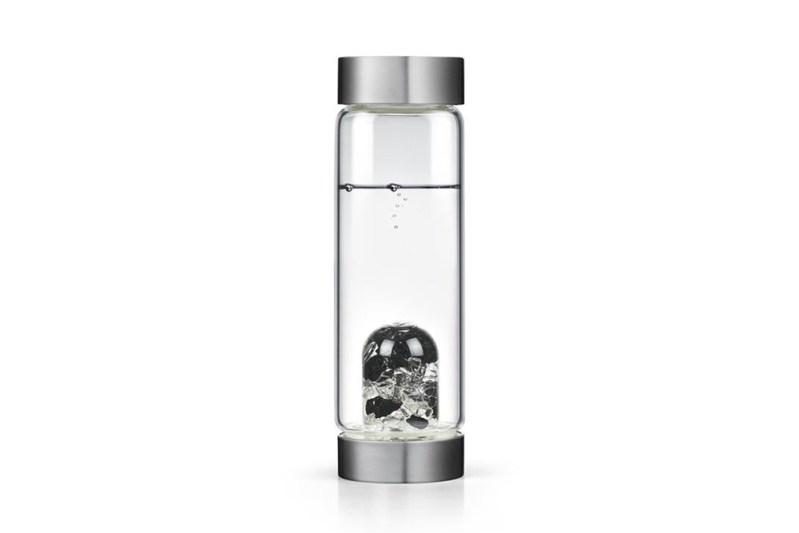 We all need to be drinking more water these days. There are plenty of creative ways to make sure you're getting your daily dose of H20. Some stay hydrated by adding lemons or artificial sweeteners to their bottles, but if you want to get even more luxe, might we suggest crystal-infused water, which has been touted by wellness fans for its calming effect. Gem-Water, a fleet of pristine water bottles, one-ups that trend by using gemstones, rare minerals that are used as jewelry. Gem-Water's Vision Crystal Bottle by Vitajuwel is the brand's winning product that men prefer. You can be a winner, too, because we're giving readers a chance to win a new Vision Crystal Edition Gem-Water by Vitajuewel with a black sleeve, a $196 value, with no purchase necessary. Read further to learn more about this gorgeous bottle and how you can enter the contest and be the lucky winner.
There is a lot to say about the Vision Crystal Edition Gem-Water, so let's start with the high points. Made of lead-free borosilicate glass, and fairly traded crystals, the bottles are manufactured in Germany and have become the #1 selling crystal water bottles in the world. And while crystal-infused water has seen increased interest in the past decades, gems have been used to spruce up water for over two thousand years, dating back to ancient Greece.
Upon first glance, Gem-Water's Vision bottle is sleekly designed, and is made from borosilicate glass, with stainless steel caps, and features shungite and clear quartz. Shungite is only found in Russia, and it's been said to help you feel grounded, and block EMF. Clear Quartz is known as the master healing stone and amplifies any stones it is paired with. So, having your Vision bottle by your computer while working is an added bonus.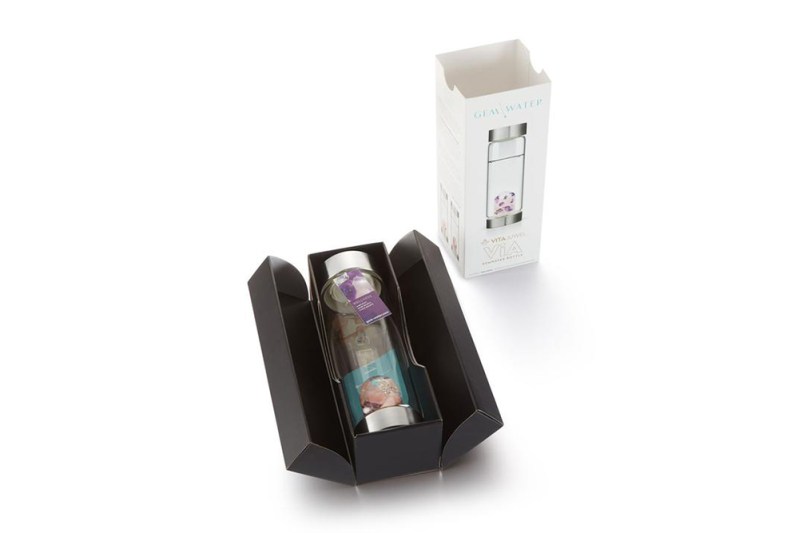 The bottle not only looks good, but is good for the environment, helping you to never buy another plastic water bottle again! The Vision Crystal Edition Gem-Water is the perfect addition to your work-from-home setup when you need a boost of positive energy and hydration (two everyday essentials, in our book). The bottle and black carry sleeve total $196, but wouldn't free be even better?
Gem-Water and The Manual are working together to give our readers a chance to win a free Vision Crystal Bottle by entering below. The contest ends November 2, so act now to be in the running for this gorgeous bottle.
Gem-Water - October 2020 - Gem-Water Vision Crystal Edition bottle