Oregon is home to many prestigious beer festivals. They range from the smallest beer and cheese gatherings, to the massive Oregon Brewer's Fest that brings thousands to the waterfront. But every Valentine's Day, beer drinkers everywhere are drawn in flocks to Astoria, a small town on the Oregon coast, for Festival of the Dark Arts, hosted by Fort George brewing.
What makes this festival so dark? A large part of the ritual is the beer. Dozens of breweries bring their deepest, darkest, heaviest beers as an offering to the masses. Names range from international players like Mikkeler, Deschutes, Fat Heads, Stone, and Firestone Walker, all the way down to local heroes such as Baerlic, Upright, Breakside, and Block 15, and none of them pull any punches. As host, Fort George ensures a steady supply of its own stouts – fourteen of them this year.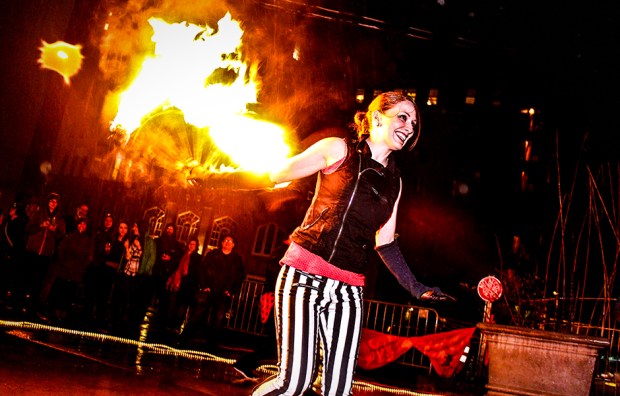 It's not just run of the mill stouts, either. These breweries bring out the very best, like the Grand Marnier edition of Mikkeler Black, Firestone XIX Anniversary Ale, The Abyss from Deschutes, Avery's Mephistopheles, Stone's Nitro Xocoveza – I could go on, but it wouldn't do the taplist justice.
But the amazing beer is just a small part of what makes the festival so special, and there's a wealth of activities to keep you entertained in between drinks. The day-long festival has a packed schedule of live music and entertainment. That means everything from performances by local bands, to belly dancers, burlesque, illusionists, and fire dancing.
Even that's commonplace at Oregon beer festivals, so Fort George steps things up with a selection of artists. That ranges from wood carvings and beer paintings, through the extravagant, like an ice dragon, carved and sculpted throughout the day, that breathes fire in the evening, or blacksmiths working hard at a forge. Want a more lasting reminder of the weekend? A real tattoo artist will give you one, assuming you haven't had too much to drink first.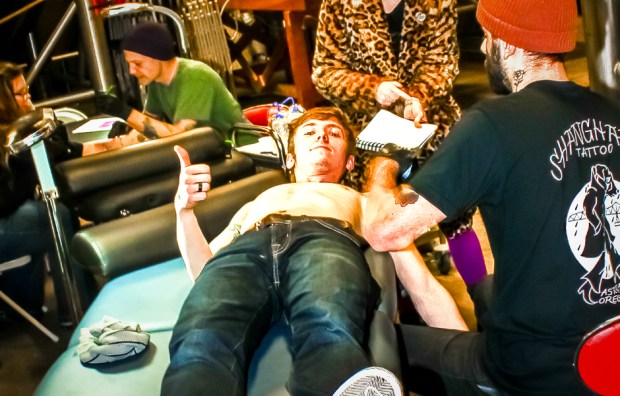 If these all sound like the makings of the perfect beer fest (and they are, you can trust us on that), keep an eye on the Festival of the Dark Arts page later this year. Tickets usually go up for sale in October or November, but act fast, because they're usually sold out by January, and this is one festival you can't afford to miss.
[Photos courtesy Fort George Brewery]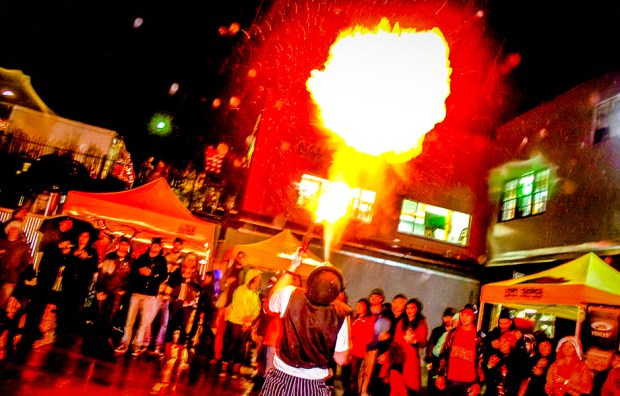 Editors' Recommendations