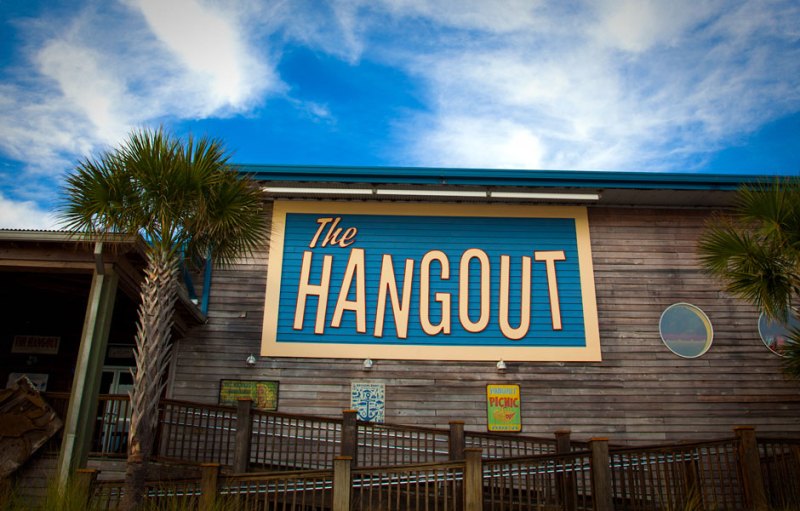 If beer and oysters are two of your favorite things, you should probably make plans to head to Gulf Shores, Alabama on November 6th and 7th for the 8th annual Hangout Oyster Cook-Off & Craft Beer Weekend.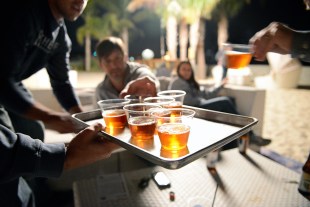 This year you can kick off the weekend with a Craft Beer Festival on Friday, November 6 that features over 60 regional and national beers to sample. You can taste beers from breweries like Cahaba Brewing and Good People Brewing Co. from Birmingham, AL, Straight To Ale from Huntsville, AL, and Fairhope Brewing (Fairhope, AL), and many more from around the country. After your brews you'll be able to relax and enjoy Pink Floyd's Dark Side of the Moon album performed by Black Jacket Symphony.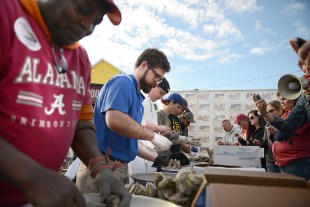 Then on Saturday, November 7, get ready to sample oysters prepared by over 70 of the best chefs the southeast has to offer. You'll get to taste Alabama Gulf
Oysters during the Oyster Cook-Off prepared by chefs like Food Network stars Anne Burrell, Marc Murphy, and Martie Duncan,  and James Beard Best Chef South Award Winner 2015 and 2014 Alon Shaya and Ryan Prewitt.  
Admission to Saturday's Oyster Cook-Off is $10 per person, with tasting tickets for oysters, beer, Bloody Marys, and cocktails available for purchase. A limited number of Weekend VIP tickets are available for $150 per person, which includes admission to the Friday Craft Beer Festival, chef meet and greets, exclusive chef tastings, and admission to a private "Chefs Only" after party. Tickets may be purchased online.
For updates on events and participants, visit The Hangout's website or follow the festival on Twitter, Instagram, and Facebook.
To get you pumped for the Hangout, I talked to chef and North American Oyster Showcase Panelist Erik Neil of Easy Bistro in Chattanooga, TN and Chef Elliott Moss, James Beard Award Semifinalist from Buxton Hall BBQ in Asheville, NC about their favorite ways to eat oysters and how you can prepare them yourself at home. With a little practice, you can be on your way to your own backyard beer and oyster hangouts.
Chef Erik Neil
Restaurant: Easy Bistro & Bar, Chattanooga, TN
Favorite oyster preparation: Lemon and a big spoon of caviar!
Favorite raw oyster recipe: Make a quick mignonette. Add 2 T Cracked black pepper, 2 T minced shallot, and ½ C champagne vinegar. Mix.
Favorite grilled oyster recipe: Shuck, top with a pinch of butter, dash of tabasco, crumbled (cooked) bacon and a whole parsley leaf.  Grill over hot coals just until the butter melts and the edge of the oyster starts to curl just a little.  Don't overcook.
Favorite beer to serve with oysters: Miller High Life—after all, it is the champagne of beers!
Chef Elliott Moss
Restaurant: Buxton Hall BBQ, Asheville, NC
Favorite oyster preparation: A good, simple mignonette
Favorite grilled oyster recipe: In a cast iron pan with a wet towel over the top, thrown on the coals until they pop open is a good and easy way to cook them. I like these with a spicy cocktail sauce, lemon and saltines.
Editors' Recommendations