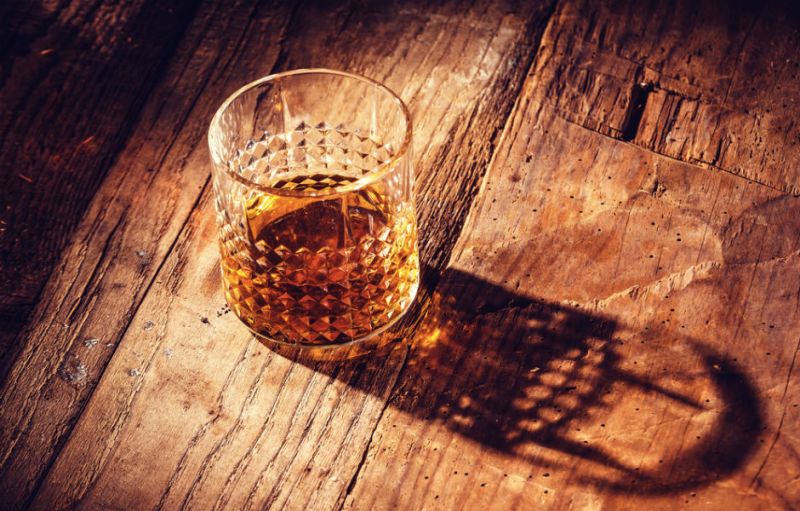 After opening a brewery, a new distillery was the next logical move for one group of veterans.
Steve Gagner, Matt Kehaya, and Zac Fike — all of whom served in Afghanistan — opened Danger Close Craft Distilling in St. Albans, Vermont. The the team is also behind 14th Star Brewing Co.
For Gagner, opening a distillery made sense since beer is part of the distilling process.
"It felt like a natural progression," Gagner says. "The first step in making whiskey is brewing beer, albeit a little different from the recipes that you would sell as beer commercially. We have a world-class facility and brewers, so we knew the raw inputs for the whiskey would be top notch."
While brewers can hone their craft at home, the learning curve for distilling is a bit steeper since it's illegal to make liquor outside of a licensed facility. Instead, Gagner, Kehaya, and Fike took courses and worked for free at three different distilleries as far away as Indiana.
Danger Close — which refers to calling in an artillery strike close to your position — produces only bourbon for now. The distillery laid its first barrels down late this summer. Since they are using smaller, 32-gallon barrels, Gagner says Danger Close will likely release the spirits at the one- or two-year mark, with others aging longer.
"Unlike most craft distilleries who are buying and aging spirits and calling them their own, we do everything grain to glass," Gagner says. Next year, the team will begin production with 100-percent Vermont ingredients.
Gagner fell in love with with brewing while stationed away from his wife, first making soap, then cheese, then beer. The business plan for 14th Star was written in the back of a notebook when Gagner was deployed in Afghanistan. The facility opened in 2012, and is now one of many veteran-owned breweries.
"Very little of what we did in the army is creative thinking," Gagner says. "Brewing gives us the ability to do something original and even building and doing something positive. The revitalization of community we did is the antithesis of what I could do in the army and it's karmically healing to do good for others."
It also provides an educational process for veterans looking to go into business, a mission 14th Star group was looking to expand on with Danger Close.
"[We wanted] to diversify what we're doing with the brewery, but on a bigger scale," Gagner says. "The goal is to create a platform where we can bring veterans in and teach them about entrepreneurship — just using whiskey as the vehicle. To give back to the veteran community and show them that they can pursue their own American dream with a little planning and a lot of effort."
Editors' Recommendations