Depending on a few factors – mainly your age – butterscotch is one of those flavors that's automatically associated with one of two things. Either warm and spiced comforting fall treats, enjoyed by the fire after an afternoon of jumping in crisp leaves. Or, linty gold-wrapped candies stuck to old coins in the bottom of our grandmothers' handbags. Unfortunately, the latter – somehow always loudly and lengthily unwrapped during a reverently hushed church service – is too often how we think of this beautiful fall flavor. It's time to change that.
What is butterscotch?
There's often a bit of confusion as to the difference between butterscotch and its more popular cousin, caramel. While there are a number of factors that can be discussed here, from flavor additions to texture, the core difference is in the sugar. Caramel is made from granulated (white) sugar, while butterscotch is made from brown sugar. Both confections are made by cooking sugar down and adding cream, but butterscotch has a characteristic spiced flavor that caramel doesn't. That flavor comes from the molasses in brown sugar, and makes butterscotch far richer and more complex on its own. Unlike caramel, whose subtle flavor pairs more easily with a wide array of ingredients.
How to make butterscotch
The beauty behind butterscotch (and caramel, for that matter) is also what can make it a bit intimidating or confusing to the home cook. Just a few simple ingredients can magically transform into anything from a light, sugared sauce to a chewy soft candy with only the difference in cooking time and temperature. Admittedly, it can be a finicky process, but if you know what to look for, making your own butterscotch is a relatively simple process.
Perhaps the most simple (and delicious) butterscotch treat is that of this perfectly balanced, sweet and salty, gifted-from-the-gods butterscotch sauce. While not as mainstream as her rival, chocolate sauce, butterscotch sauce is our favorite this time of year for any number of treats. Give your favorite ice cream a generous pour, mix it into all of your favorite fall-themed coffee drinks and cocktails, or simply eat it with a spoon. It's that good. We won't judge.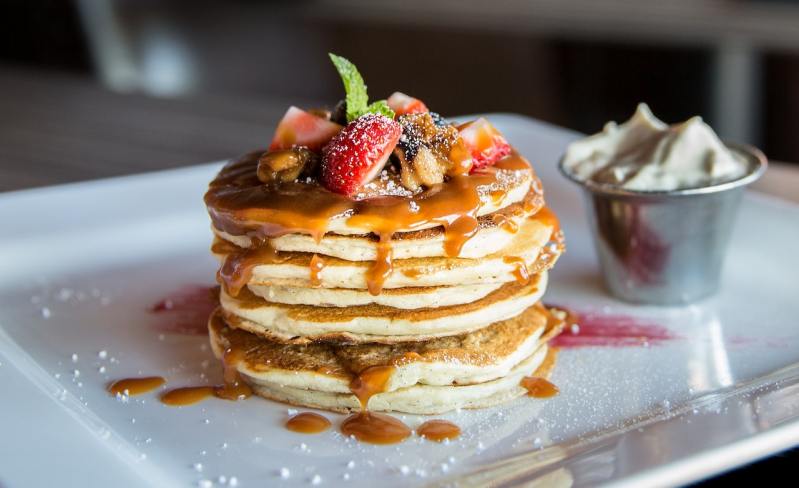 Butterscotch sauce recipe
This butterscotch recipe yields about one cup of sauce. If you have more willpower than we do and manage not to eat the entire cup in one sitting, you can store what's left in an airtight container in the fridge for several weeks.
Ingredients:
4

tablespoons

butter

1/2

cup

packed dark brown sugar

1

teaspoon

sea salt

1/2

cup

heavy cream

2

teaspoons

vanilla extract
Method:
Over medium heat, melt butter in a medium-sized pan.
When the butter is melted, add brown sugar, salt, and heavy cream to the pan, stirring to combine.
Bring mixture to a boil, and boil for 4-5 minutes.
Remove sauce from heat, and add vanilla.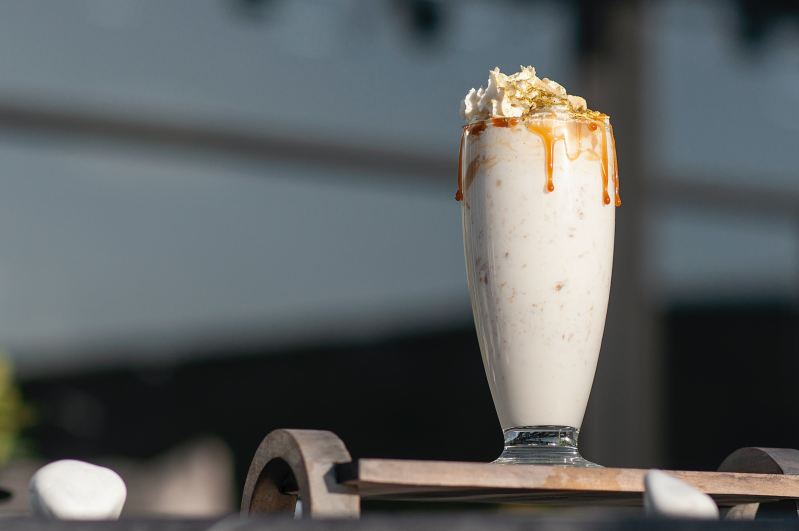 Butterscotch sauce tips and tricks
This sauce will thicken as it cools, so don't worry if it seems too runny after removing from the heat. If it looks thick enough to pour over ice cream when you remove it from the heat, you've probably gone too far. As it cools, you'll end up with a thicker, candy-like product. Still delicious, but not great for pouring.
If it's an adult-themed treat you're after, you can spike your butterscotch syrup by adding your favorite liquor to the recipe. Simply stir in 1-2 tablespoons of whiskey or bourbon with the vanilla for a boozy kick to your sauce.
It's very important to use a flake salt in this recipe. Flake salt has finer, more delicate crystals that dissolve instantly in hot caramel sauce, making for a smooth consistency and not overly-salty flavor.
Editors' Recommendations