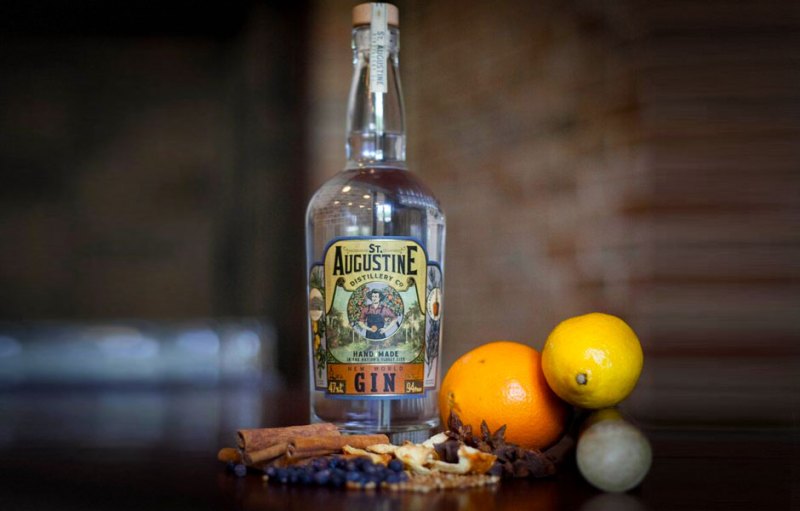 You're headed to St. Augustine, Florida for summer vacation. That's great. There's history there and you're looking forward to the sun and the sand and not giving a damn about real life for a little while. Before you leave—somewhere between packing the kids' toys in a bag and assuring your partner that yes, there's enough gas in the car—you realize something. You realize that after eight or ten hours in a car, you're going to need a drink. A stiff one. But, therein lies a problem. You've never been to St. Augustine before. Lucky for you, the country's oldest city is home to one of the leaders in the world of Florida craft spirits, St. Augustine Distillery.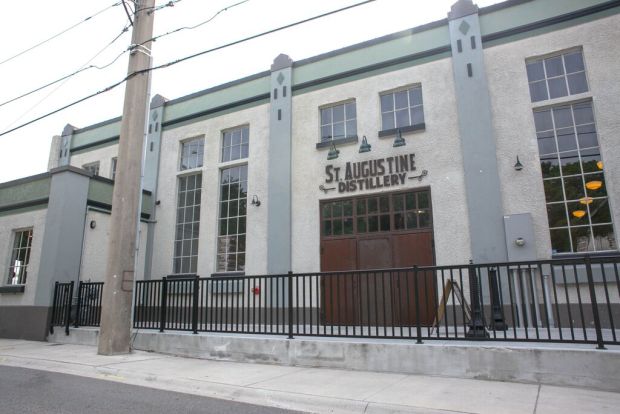 Housed in a former ice plant, the distillery offers free tours and tastings of their two current products, a vodka and a gin, both made from a sugar cane base. They'll also have the state's first large format bourbon, but it isn't ready yet.
Over the past year that they've been open, the distillery has quickly become the top tourist attraction in the city and it's easy to see why. Not only do you get to learn about where alcohol comes from in a beautifully preserved historic building, but you get to drink local while you're at it.
Co-founder and CEO Philip McDaniel is proud of the work they've done so far and looking forward to a future filled with St. Augustine Distillery spirits. "We've saved this building, we're putting it back into service and we're making what we believe to be some of the best spirits in America right now," McDaniel said. "I'm jazzed about that."
Related: How to Prepare Your Ride for a Road Trip
There's more going on at the distillery than just booze, though. "Not only are we making spirits, but our distillery and our team are on the forefront of changing legislation in the state that has prevented the industry from growing," McDaniel said. In April, the Florida House voted to pass a bill that would allow distillers to sell more of their products directly to customers which, as of 2013, was illegal.
When booze is working towards getting more booze on the market, you know you're in a good place.
After your tour (or before, or better yet—both) head next door to The Ice Plant, one of the best craft spirits bars in the state of Florida, and continue your vacation boozing.  Regardless of your cocktail choice, you're in for a treat. The expert bartending staff make all of their ingredients in-house and these refined flavors help to epitomize what a good craft cocktail is.

Heading to Florida, but not to St. Augustine? St. Augustine Distillery's spirits are available statewide. Check out these cocktails that you can easily prepare from the comfort of your hotel room while the kids are at the pool.
Gin Basil Smash
2 oz St. Augustine Distillery New World Gin
.75 oz Lemon juice
.75 oz Simple syrup
8 Basil leaves
Method: Shake and strain. Serve up with a basil garnish.
Martini
2 oz St. Augustine Distillery Cane Vodka
.5 oz Dolin dry vermouth
Method: Combine spirits and stir. Strain and garnish with expressed lemon peel.
(Bonus: Check out The Ice Plant's Anthony Auger demonstrating how to make this martini here.)
Editors' Recommendations