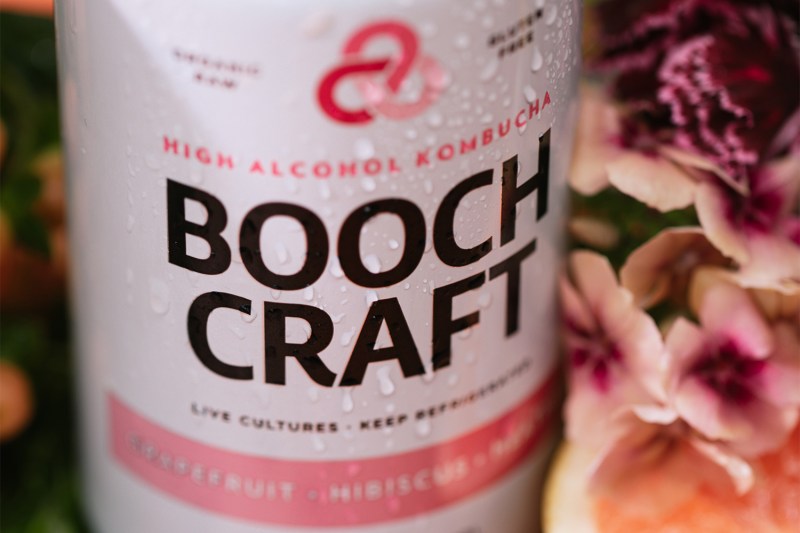 Health and wellness practitioners have long touted the benefits of drinking kombucha. This fermented tea has grown to prominence as a home-brewed elixir for everything from gut health to enhancing mood. Commercial brewers have caught on, and packaged kombucha can be found at grocery and health food stores from coast to coast.
The flavors of kombucha can be extreme. Fans of sour beers may recognize some familiar elements in the drink's profile like vinegar, a sharp acidity, and association with various tart fruit flavors. To balance the drink, many kombucha makers add in herbs, spices, or juices to enhance the existing flavors or to create their own special blend.
Being a fermented drink, the traditional alcohol levels in kombucha are very low. If kept to less than half a percent, it doesn't count as a federally regulated beverage in the United States. But that absence of booze has left an opportunity for brewers to step in and fill a niche for higher alcohol kombucha. That's where Boochcraft comes in.
Boochcraft makes "hard" kombucha, with each drink in their line hitting the 7% alcohol by volume mark. At the same time, they've formulated recipes that are on the mild end of the kombucha spectrum. The smart flavor combinations create refreshing, bright drinks that are approachable and enjoyable. These kombucha varieties are available in cans and on tap just like traditional beer.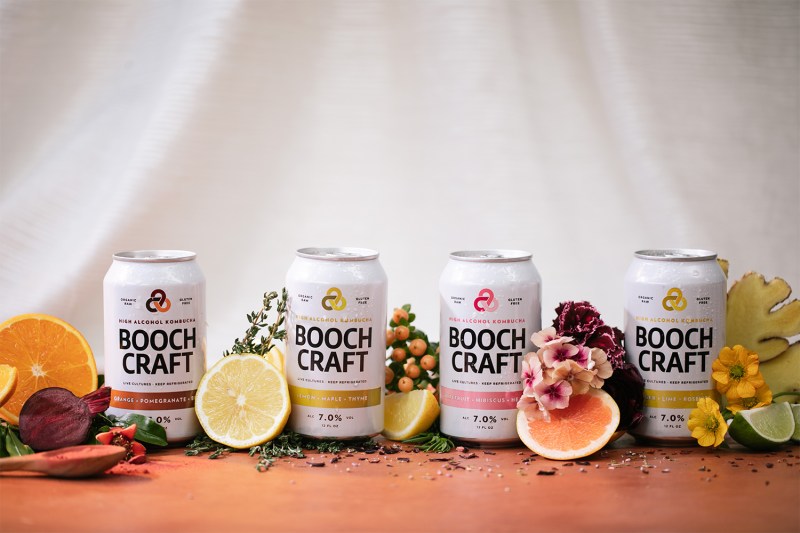 The 2019 lineup of Boochcraft offerings include:
Grapefruit Hibiscus Heather:

Don't be afraid when this one pours pink — it's just the hibiscus working its magic. The fermented tea is sweet and rich with notes of cranberry and strawberry along with the expected grapefruit tartness.

Ginger Lime Rose Hips:

The sting of ginger makes this one reminiscent of home-brewed ginger beer. The lime brings a twist of bitterness and the rose hips help smooth out the rough edges.

Orange Pomegranate Beet:

New for 2019, the savory and sweet flavors combine as the biting sugar of citrus underlies the fleshy dryness of beets.

Lemon Maple Thyme:

Another new offering, in which the sharp bitterness of lemon is offset with maple sweetness. The thyme adds a bit of herbal complexity.
Boochcraft is available in cans right now up and down the west coast in major grocery and beverage stores. Boochcraft is also available on draft in select markets.
Editors' Recommendations