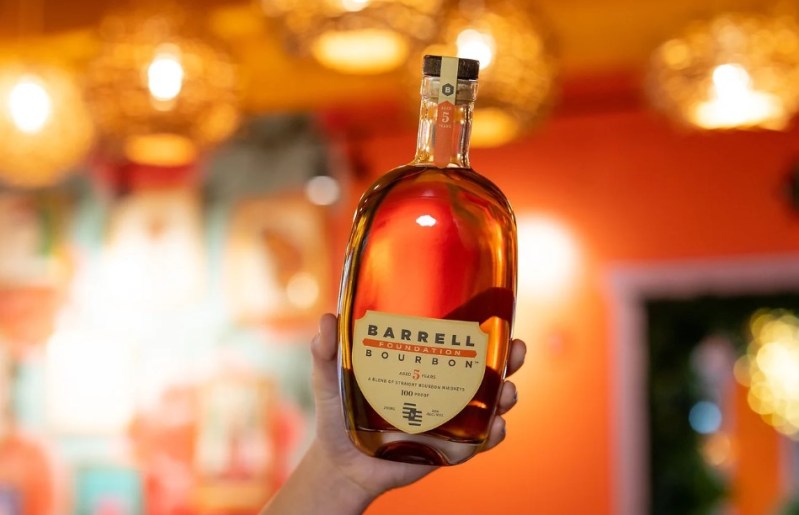 Barrell Craft Spirits may have only opened its doors in 2013, but it's already one of the most popular whiskey producers in the country. Located in Louisville, in the heart of bourbon country, the brand is well-known for its innovative blending techniques, hand-selected barrels, and unique finishing processes.
When it comes to spirits specifically, it's known for its myriad numbered batches of bourbon, American whiskey, rye, and rum, as well as ongoing releases like Dovetail, Armida, Seagrass, and others. But where it shines is with its cask strength bourbon releases.
For those unaware, cask strength means that after the maturation process, the distillers didn't add any water to proof the whiskey down. Instead of 80 or even 90-proof, the whiskeys will be more like 110-120-proof.
While the terms "sourcing" and "blending" seem like naughty words to some whiskey drinkers, they don't bother the folks at Barrell Craft Spirits. Unlike some whiskey producers, Barrell Craft makes its name with blends. The Barrell bourbon brand is highly regarded for its blending prowess, melding sourced whiskeys from various distillery partners throughout the U.S. (and the world in some cases). That's why it's so exciting when the brand announces a new expression. Especially one that takes it a little off course: Its first non-cask strength bourbon. One created to be enjoyed on "all occasions."
Its newest expression is called Barrel Foundation Bourbon, and its whiskeys come from all over the country. But this whiskey is more than a unique and interesting name. It's a blend of eight-year-old Kentucky bourbon, five, six, and nine-year-old Indiana bourbons, eight-year-old Tennessee bourbon, as well as five and six-year-old Maryland bourbons. It carries a mash bill of 73% corn, 23% rye, and only 4% malted barley, making it a high-rye spicier bourbon yet remaining at a low ABV (as compared to its other offerings).
"Barrell Foundation is a delicious and easy-drinking bourbon whiskey with all the flavor of a cask strength bourbon whiskey at 100-proof," Barrell Craft Spirits founder Joe Beatrice said in a press release. "We believe that a true art form in bourbon-making is the ability to produce bourbon whiskey that can be enjoyed by everyone, and we welcomed the challenge to show that we can produce great bourbon whiskey at a more approachable strength and price for all occasions."
He added, "For 10 years, we've led the blending movement in the U.S. and now welcome this exciting opportunity to be a trailblazer of an entirely different style of bourbon whiskey."
If you want to get your hands on a bottle of this mellow, easy-drinking bourbon, you can purchase one online on the Barrel Craft Spirits website or at select retailers in Arizona, California, DC, Delaware, Illinois, Maryland, Missouri, Mississippi, New Jersey, Nevada, New York, Texas, and Washington State. It was released in October for a suggested retail price of $59.99 for a 750ml bottle. If you don't live in one of those states, it will roll out nationally in January of 2024.
Editors' Recommendations