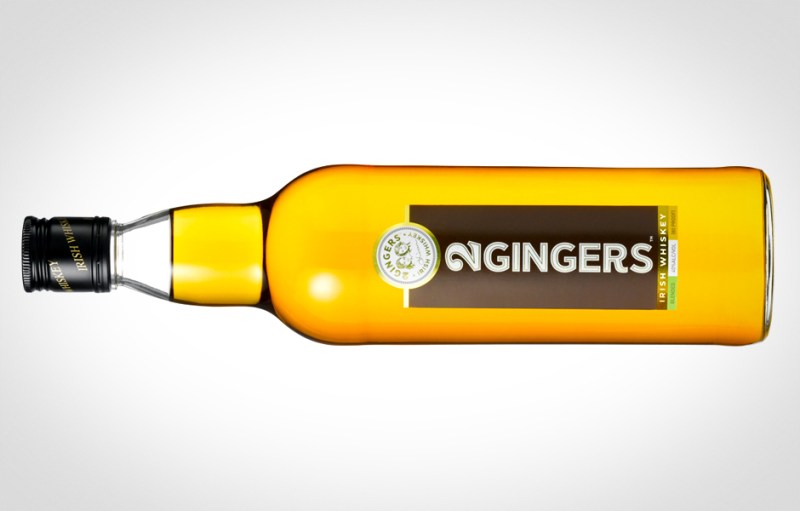 As crazy as it sounds, we're only a month away from St. Patrick's Day. Chances are, you've already started making plans to attend a parade, have people over for a party and to call into work sick—don't worry, we know the deal. If you have already started planning, then we'd like to ask you to pause and consider adding a new ingredient to your 2014 St. Patrick's Day: 2 Gingers Whiskey.
Launched in Minnesota in 2011, 2 Gingers Whiskey is now available for purchase all over the United States. Founder Kieran Folliard was born in County Mayo, Ireland but has lived in Minnesota for twenty-five years, opening four extremely popular Minneapolis Irish pubs (Kieran's, The Local, The Liffey, and Cooper); each serving a full array of Irish whiskeys, including 2 Gingers. After selling the company to Beam Inc. (aka Jim Beam bourbon) in 2012, Mr. Folliard's Midwestern brand has grown to a national entity.
Larger distribution doesn't take away from 2 Gingers' traditional Irish roots. The logo on the bottle, of two redheaded women, was inspired by Mr. Folliard's mother, Mary, and his Aunt Delia, two women who "never wasted a good idea by pondering its impossibilities." And the whiskey itself is distilled at the famed Kilbeggan Distillery in Ireland, which is the oldest licensed distillery in the country.
Taste wise, 2 Gingers features all of the trademarks of a classic Irish whiskey. There is a lightness in color and aroma, a warming texture as the spirit goes down, and a crisp, spicy finish. 2 Gingers tastes malty and slightly sweet to start, ending with a tingle of honey and citrus. The character of the whiskey comes from its four-year aging process, which adds caramel and vanilla notes. 2 Gingers is distilled with mixability in mind and the Big Ginger cocktail (two parts 2 Gingers, ginger ale, lemon wedge, lime wedge and ice) is a perfect drink to serve on St. Patrick's Day or any other time of the year. We think that it makes a great, springtime cocktail.
2 Gingers is only recently available throughout the entire United States. So on this St. Patrick's Day, why not break out a new bottle of whiskey to show your friends. No one's going to complain, and everyone can call in sick the next day anyway.
Editors' Recommendations