After munching all those holiday treats, you must be keen on getting back to your solid fitness regimen. Or maybe you want to begin the year with the resolution of losing unwanted pounds. An effective way to get started is to find the best exercise time for you and get moving. While it's true that training harder yields better results, that doesn't mean you have to do it on your own. A weighted vest can provide the extra pounds you need to intensify your workouts and get more out of your favorite exercises. In addition to boosting exercise intensity and muscle stimulation, it can also help build muscle and increase bone density, all while encouraging more calorie loss when doing cardio workouts.
Since adding too much weight to your body during an activity can cause an injury or over-stimulate portions of your physique, it's best to get a weighted vest that adds only 5% to 10% of your overall body weight. Regardless of what your exercise goals are this year, weighted vests can help in a big way. We've compiled some of the best-weighted vests for you to consider. Whether you're a beginner or a well-trained athlete, look no further.
At a glance:
Best for muscle-building:

Zelus Weighted Vests

Best for beginners:

Tone Fitness Weighted Vest

Best for comfort:

RunFast Adjustable Weighted Vest

Best adjustable weight:

CAP Barbell Adjustable Weighted Vest

Best for women:

Everlast Evergrip Weighted Vest

Best for running:

miR Air Flow Weighted Vest

Best for CrossFit training:

Strength Sport Systems Weight Vest

Best multipurpose:

Hyperwear Hyper Vest Pro
Best for muscle-building: Zelus Weighted Vests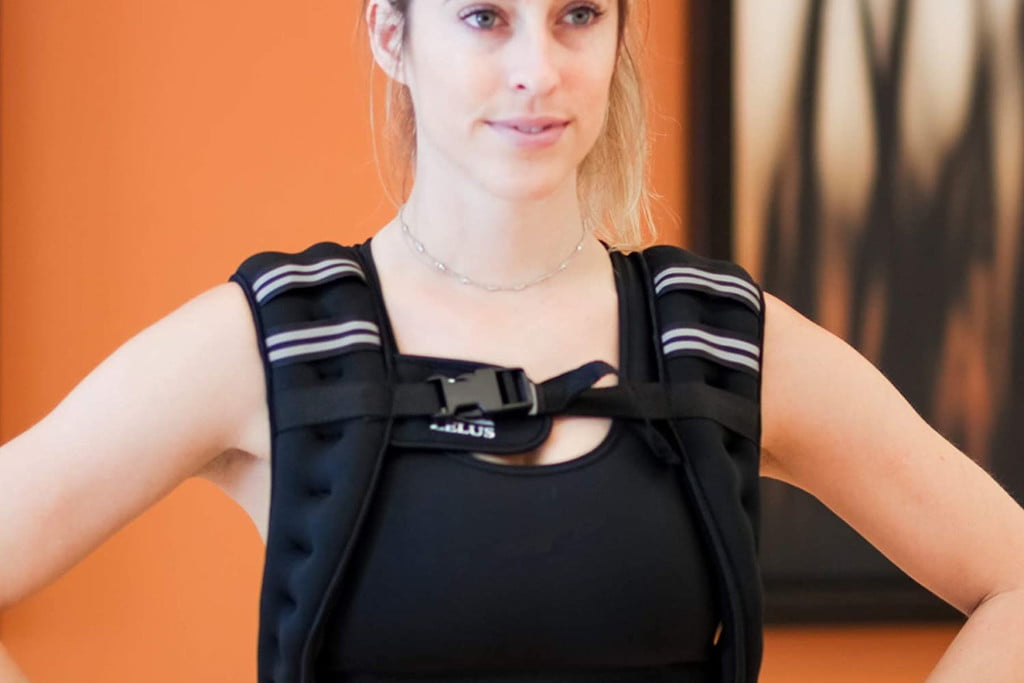 For more active gym-goers or athletes interested in building muscle, choosing the right weighted vest is an important decision. The Zelus Weighted Vests are a solid choice, designed to help with strength training, muscle building, and weightlifting, as well as stair climbing, walking, running, weight loss, and more. By aiding in improving cardio conditioning and body strength, the vests can help generate more power, speed, and agility. Built-in pockets in the front and back of the vests can be used to store belongings such as keys, earbuds, or a phone. The weighted vests are available in six weights, from 4 to 20 pounds.
Best for beginners: Tone Fitness Weighted Vest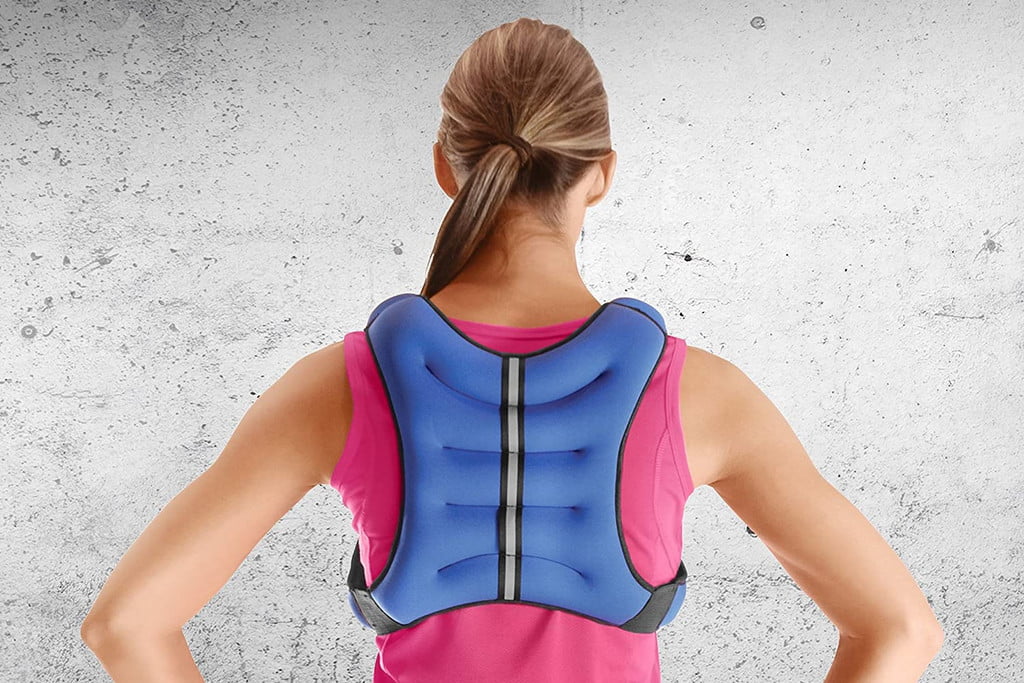 If you're an exercise beginner, there's an ideal weighted vest for you. Weighing just 12 pounds, the Tone Fitness Weighted Vest is great for just walking or other light activities, as well as for distance or speedrunning. The one-size-fits-all vest can help burn more calories or increase bone density. Its adjustable front belt offers a snug fit, and its reflective strips provide better visibility when walking or exercising in the dark.
Best for comfort: RunFast Adjustable Weighted Vest
If comfort is a top priority for you when it comes to weighted vests, this option is worth considering. The RunFast Adjustable Weighted Vest is a top comfort pick, suitable for any type of workout without straining your back or shoulders. The vest also includes front pockets where you can easily store your phone and water bottle. Aside from that, the vest has optional shoulder pads that can be added to give you a more comfortable time wearing it.
Best adjustable weight: CAP Barbell Adjustable Weighted Vest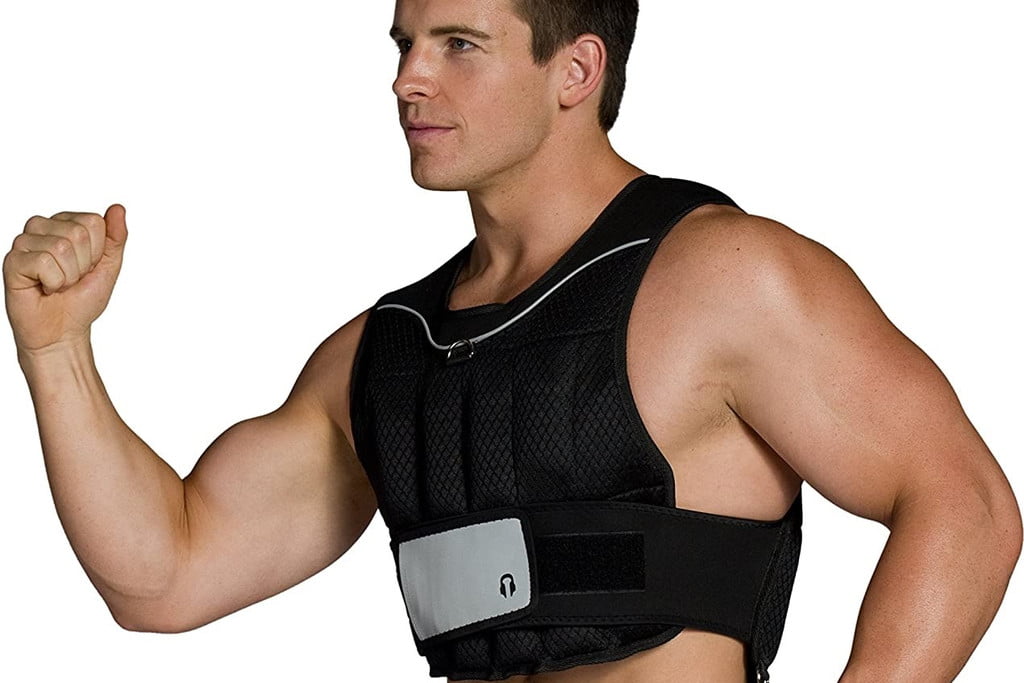 Whether you're a beginner or a pro, you can never go wrong with the CAP Barbell adjustable weighted vest. This model makes it easy for you to adjust the weight according to your needs and preferences by simply adding or removing individual steel-shot pockets. Crafted from breathable mesh and complete with adjustable clips, this vest can be altered to achieve the perfect fit for your body type. The vest is also equipped with neoprene padding for comfort, an integrated pocket for a cellphone or MP3 player, and reflective safety strips for visibility if using it at night or in the dark. It's ideal for resistance training, parachute run training, and improving agility and speed.
Best for women: Everlast Evergrip Weighted Vest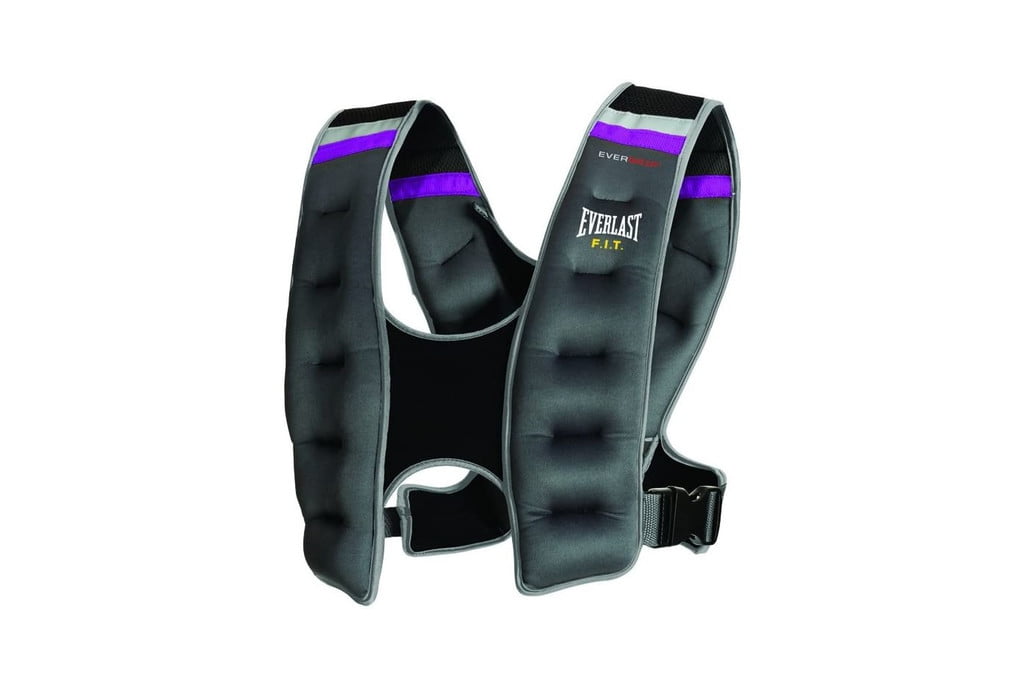 The non-restrictive structure of the Everlast Evergrip makes it a great weighted vest for women. It features a contoured design made of soft and stretchy neoprene material that conforms to women's figures, along with an open, streamlined style that's easy to put on and off and remains comfortable for a wide range of motion. To reduce discomfort and risk of injury, the iron/sand weight is evenly distributed in the vest. It's versatile enough to be used for various activities, including running, walking, running, and strength training. Simply adjust the side straps to achieve the ideal fit.
Best for running: miR Air Flow Weighted Vest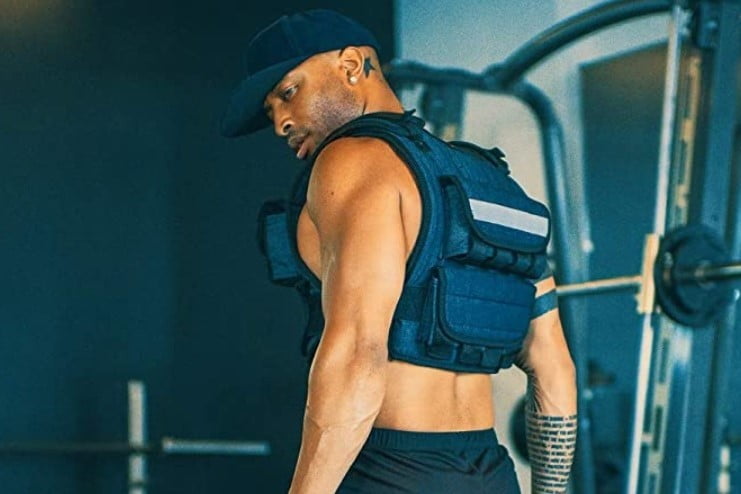 A good weighted vest for running must be snug enough so it doesn't bounce, but not too constricting that would compromise comfort. The miR Air Flow offers just that and more. It boasts a soft material that is not irritating, complete with adjustable bottom straps to ensure a custom fit that remains snug while you run. What's more, the vest comes with an airflow design that helps keep your body stay cool during runs and other workouts. This means you'll be able to sweat into the vest and not just keep the heat in between. The weights are adjustable as well, so you can choose to start light or go heavy.
Best for CrossFit training: Strength Sport Systems Weight Vest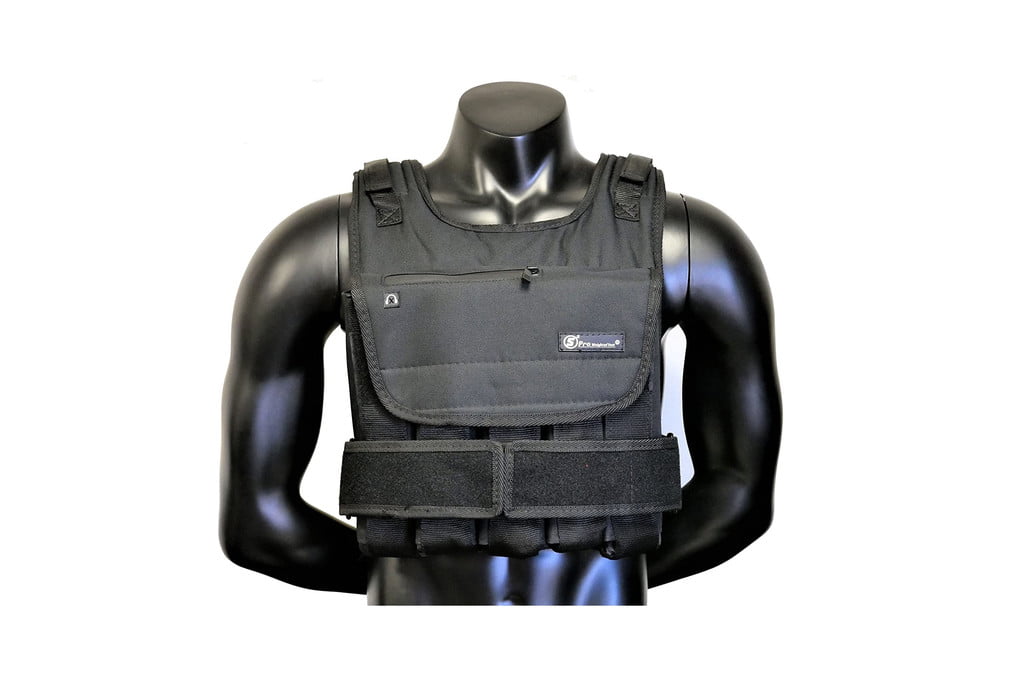 While this vest from Strength Sport Systems can be used for cardio workouts and strength training, it's especially ideal for CrossFitters. This model flaunts adjustable straps with double shoulder padding, ensuring that the fit remains secure, comfortable, and bounce-free no matter how intense the movements. It also has a waterproof pocket that acts as storage for your phone or other gear. The weights are customizable and are held by triple-layer pockets for maximum weight support and durability.
Best multipurpose: Hyperwear Hyper Vest Pro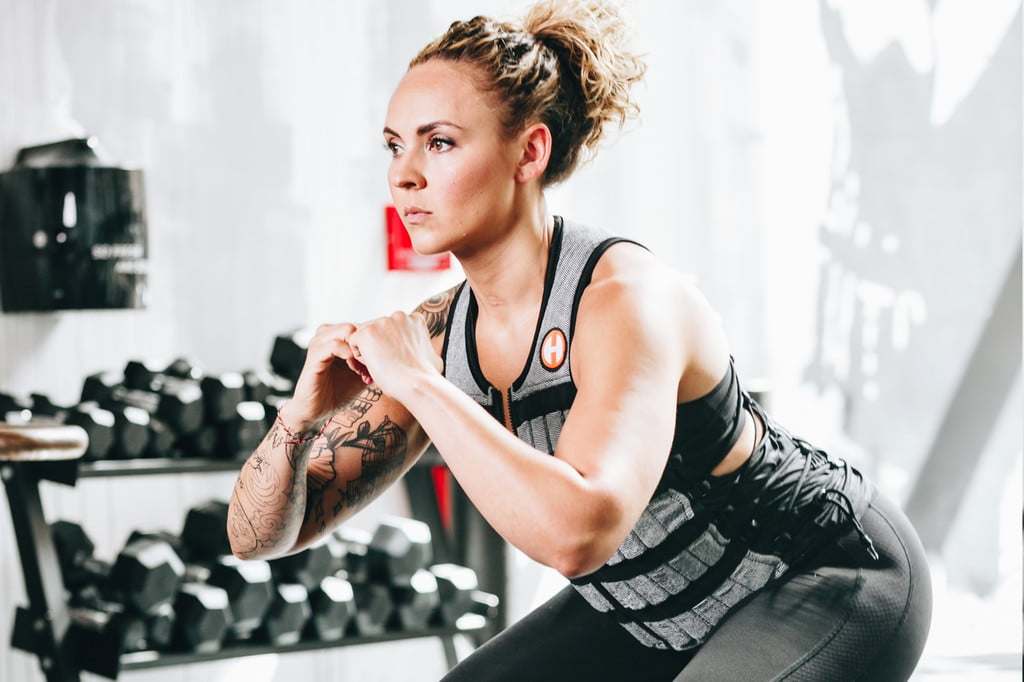 Bring your training or workout to the next level with the Hyperwear Hyper Vest Pro. This professional-grade weight vest can be used for general fitness and rehabilitation as well as recreational, high-intensity, and professional sports training. It's also a great choice for tactical training with fire, military, and police personnel. This is all thanks to its slim profile that makes it suitable for a full range of motion. Its unisex design comes with side lacing for optimal adjustability as well as open sides for maximum ventilation.
Editors' Recommendations