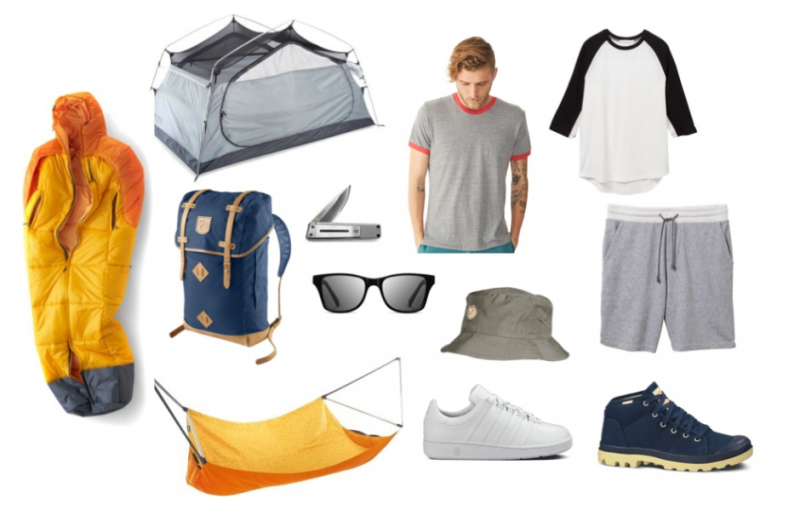 Wet Hot American Summer: First Day of Camp is premiering on Netflix on July 31, and we couldn't be more excited. The 8-episode follow-up to the 2001 cult classic will take place before the events of the original, despite being filmed 14 years later. We're not precisely sure what to expect, but it's probably safe to bet on another delirious romp through 1980s camp life.
After you take in Wet Hot American Summer: First Day of Camp, you might consider doing a little camping yourself — that's why we've put together this list of WHAS-inspired throwback camping gear. This gear will serve you well as you attend a tasteful lakeside wedding, engage in an absurd fitness montage, or repeatedly roll a D-20 to prevent a wayward satellite from destroying your camp.
This comfy number from Alternative is made with eco-friendly materials, and includes bands along the neck and sleeves for a splash of throwback style.
$32.00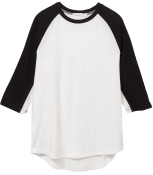 This shirt has your classic 3/4-length baseball sleeves, and is made of 60% cotton and 40% modal. You might recognize this as Michael Showalter's character's shirt of choice throughout much of the first Wet Hot American Summer.
$48.00
A good pair of comfy shorts is a must for the summer. These lightweight French terry shorts are highly breathable and flexible. Also, they boast the simple charm of shorts you probably wore back when you were at camp.
$64.00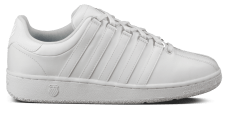 The K-Swiss Classic is one of those shoes that never changes because it never needs to change. The iconic design came to us in 1966 — it was stylish in 1981 (when Wet Hot American Summer is set), and it still looks fly today.
$75.00
Though you'd probably get in trouble if you brought a knife to Camp Firewood, it's an essential tool to have when you're camping under most other circumstances. This 2.81″ blade can hold an edge and resist corrosion for virtually a lifetime.
$275.00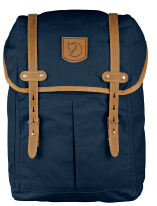 If you're planning some day hikes this summer, you'd do well to outfit yourself with one of these. This rucksack is made with strong waxed fabric and natural tone leather. You'll be the fliest fella on the trail with this Fjallraven rucksack on your back.
$180.00
Related: Pack It In: Summer Car Camping
The Palladium Pampa Sport TW is a sturdy hightop boot made of cotton canvas twill, with an EVA footbed that provides outstanding comfort all day long. There are several color and lace options, making customization easy.
$75.00
This soft, water-resistant hat offers excellent comfort and 360 degrees of sun protection. It's also easy to fold, allowing you to shove it in your pocket when you're in the shade.
$45.00

Slick shades and summertime go together like Camp Firewood counselors and neglect. If you're looking for a good pair of throwback shades, we suggest these bad boys from Shwood. These wayfarer shades are just like the retro ones you're bound to see in WHAS.
$109.00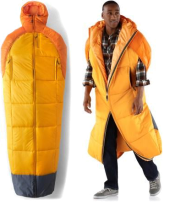 Getting up in the morning is one of the hardest parts of camping. No one wants to forsake a warm sleeping bag for the cold wilderness air. REI and evrgrn have taken care of this problem with the "Crash Sack" sleeping bag-jacket hybrid.
$119.00
We're guessing you probably won't do much camping around cabins or bunkhouses. For shelter, allow us to recommend the REI evrgrn Starry Nights two-person tent, which has plenty of headroom and a seamless mesh roof that provides a peek at the stars.
$199.00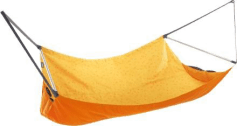 Camping should be relaxing; it is technically vacation, after all. If you'd like to feel the breeze while you read or take naps, you might check out the Downtime Hammock. It can accommodate two or three people, making it a sort of wilderness couch.
$130.00