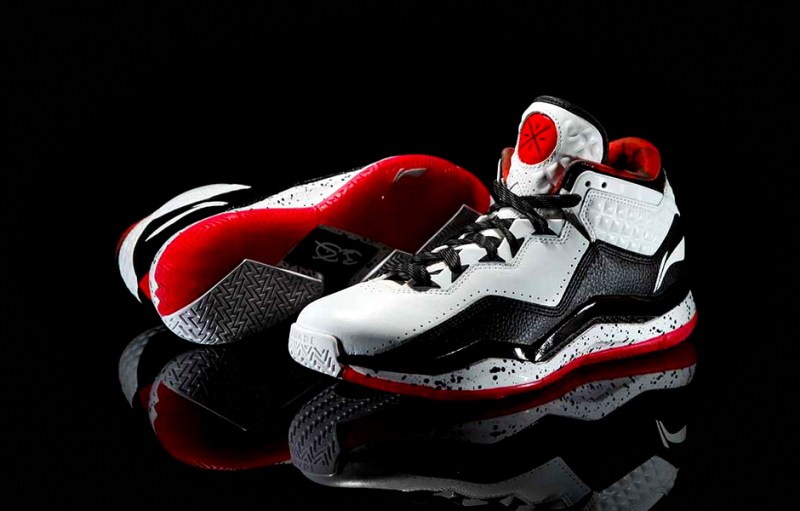 On Your Feet is all about that new shoe feeling- from the first time you open the box until they're worn into the ground. Sometimes we'll sift through the constant Air Jordan releases to bring you the gems other people will leave on the shelves, and sometimes we'll slide on reclaimed leather loafers from Prague, but we'll always focus on comfortable shoes with appealing and creative aesthetic. So lace up your new kicks and stand on the precipice of adventure, where will we go together?
While the big American brands fight over who gets to sponsor what player, one star has opted to take his talents elsewhere. Dwyane Wade, three time NBA champion and nine-time all star, left the swoosh to sign with Beijing sportswear company Li-Ning in 2012, and this year marks the release of his 3rd signature shoe with the brand.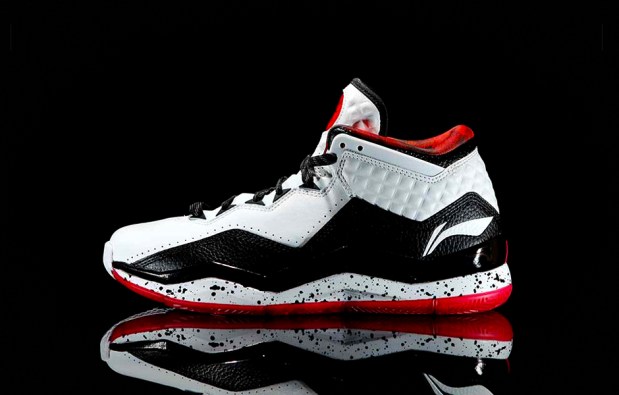 Since Wade wears the number 3 in Miami, this makes the shoe all the more significant for his line, and Li-Ning took the opportunity to express the importance of the number through the construction of the shoe. The design is based around triangular fractals; with an element of complexity that together form the Fractal Dazzle design language. While the major shapes of the sneaker take structural stability and durability from the shape of the triangle, the colors and imprinted designs take the shape a bit further, spinning it and repeating it into a pattern that sticks out from the straight lines and clean colors of most court shoes.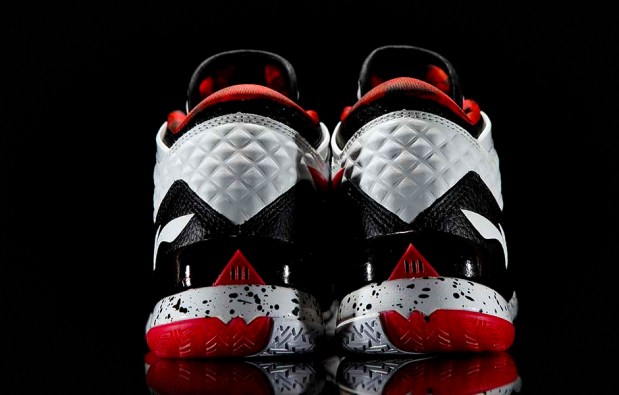 A trademark of the Way of Wade line has been the high quality materials and construction, partially due to the lower production numbers found on most modern basketball shoes. The upper is graced with smooth, hand-stitched leather, with molded collar and toe details for serious durability on the hardwood. While a lot of the colorways focus on the red, black, and white of the Miami Heat's palette, the Way of Wade line has never been afraid of bright colors and crazy designs, such as this Dexter themed pair that Wade posted to his Instagram account late last year.
Get underneath the cool styling and smooth leather, and you'll find a shoe that's dangerously well equipped for playing ball. The midsole/outsole uses four different materials for the perfect responsiveness and shock absorption, with a series of carefully aligned inserts and a large carbon fiber shank. The outsole is equipped with two different tread patterns, to make sure that your feet are always firmly planted when you break for the paint.
The Way of Wade 3 is available on the athlete's signature shoe website, with new colorways rolling out there before they're available anywhere else.
Editors' Recommendations