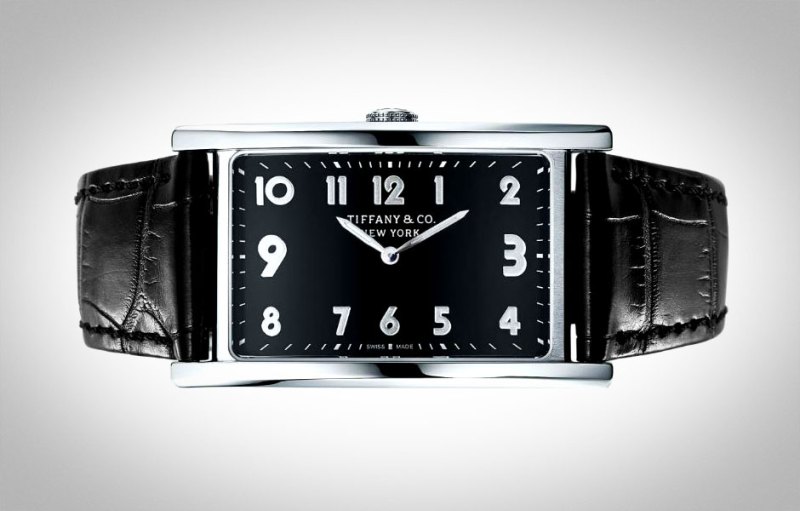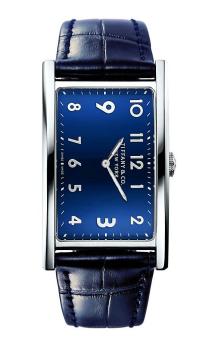 Once upon a time, Tiffany & Co was known for its watchmaking.  Its very own high end line of timepieces.  Fast forward, and that turned into exclusive collaborations with Rolex and Patek Philippe with the production of highly sought after pieces with Tiffany & Co right on the dial.  As of late, the museum like Patek Philippe boutique upstairs in the flagship Tiffany store in New York City is all that has been noteworthy until now.  This year, Tiffany & Co released a line of classically inspired timepieces.  Simple and elegant, these pieces made a lot of noise in the watch world.  One piece in particular caught my eye; the Tiffany & Co East West.
The unique rectangular piece is positioned to be read with your hands on the steering wheel.  This 42mmx25mm piece is worn the long way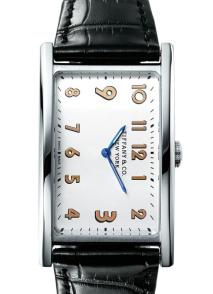 on the wrist yet the time is told facing the length of the watch.  With a classic dial reminiscent of a 1950s timepiece, this is a great throwback.  Also offered in a blue and black dial with matching straps, this piece has a few personalities.  There have been very few pieces with this design in recent years.  Roger Dubuis and Vacheron Constantin both had classically designed "sideways" pieces, but neither is as in reach as this piece.
Made of stainless steel and operated by a Swiss quartz movement, the Tiffany & Co East West is priced right for the casual collector to obtain something unique.  At a reasonable retail of $3,750, Tiffany & Co is making its break back into the watch market.  There are few brands as iconic as Tiffany and its long overdue for them to put their name back on a timepiece.
Editors' Recommendations