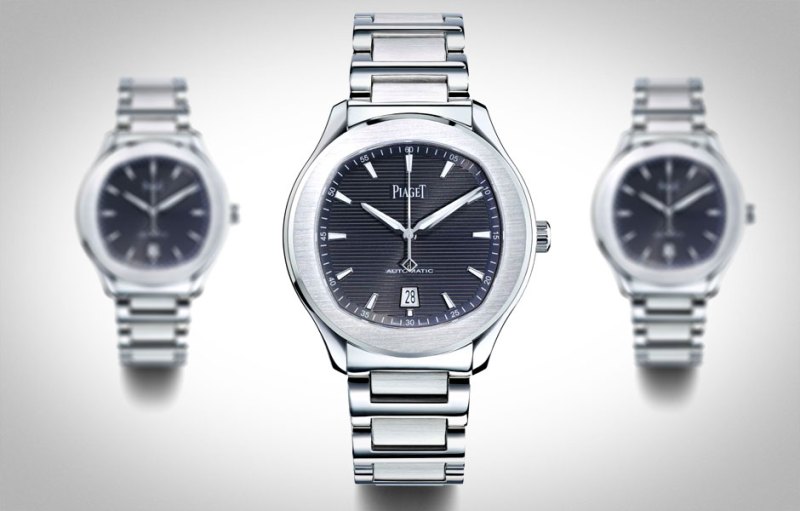 In the watch world, it is a challenge to create something unique. Watches have to fit on the wrist and can only take so many shapes. It can be common for designs to overlap across brands. This overlapping occurs more so when low end brands take on high end timepiece design. It is not too common to see high end brands have such similar products. Some might argue The Hublot Big Bang looks like the Audemars Royal Oak (they are right). The latest overlapping between high end brands is that of the Piaget Polo S collection. Its recent debut might have shocked some, including myself, and most of all Patek Philippe.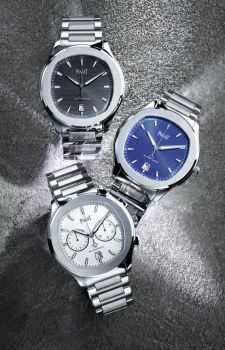 The Piaget Polo S is no doubt a classic timepiece; just as both the Nautilus and Aquanaut by Patek Philippe. The Polo S seems to be a blend of the two. At 42mm in diameter, the Polo S is slightly larger than the Patek but has nearly the same brushed flat top T.V. screen shaped bezel. A textured dial is also similar to that of the Patek. The stainless bracelet the Polo S comes on bears some resemblance to Patek's as well. The movements are quite different though. Inside lies a Piaget in-house automatic movement. The Polo S is offered in an automatic time and date as well as an automatic chronograph. Blue, white, and grey dials make for three watches with slightly different personalities.
Although I am truly dumbfounded by the brazen copy in design by Piaget of both classic sport Pateks, the Piaget Polo S is very handsome. It is a nice size for a piece with soft lines. The 42mm case allows for some room on the dial to make a well spaced two register chronograph. This piece is an everyday classic as versatile as the true all steel classics aforementioned. It is more affordable as well, the automatic has an msrp of $9,350 and the chronograph $12,400. What will Patek Philippe think?