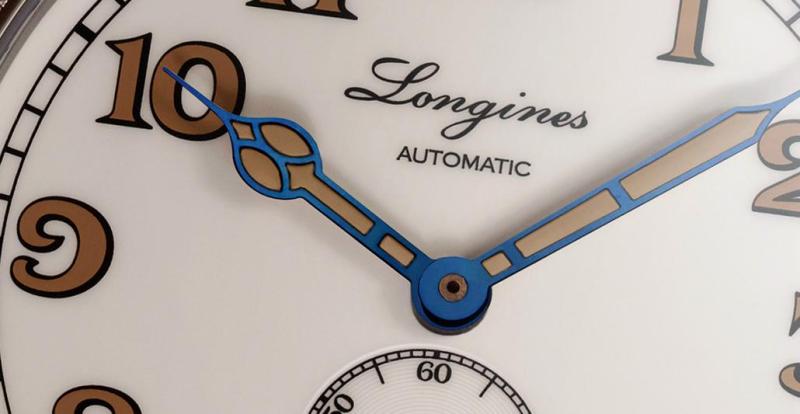 Baselworld 2016 is here, and yes, there are even more watches now. New color combinations, designs, metals, and complications from the low to high end. The show stealers, Rolex and Patek Phillipe, did so once again with new editions of their classics. The new Rolex Daytona and Patek Phillipe Worldtime have already spurred wait lists at their respective authorized dealers. Although it gets harder and harder to shock and captivate me, Longines was the brand that did it this year. They stopped me in my tracks with this instant classic, the Longines Heritage 1918.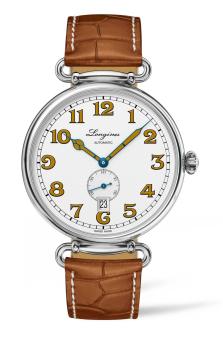 This Longines time machine measures a respectable 41mm in diameter. Thanks to the well designed lugs and big crown, this stainless steel case with great ornamental detail looks straight from the early 1900s. Under a sapphire crystal lies a white lacquered dial with just as much flare. Honey arabic numerals resemble a deep patina of vintage timepiece. Not often contrasted with white, this combination is dramatic. Blue steel hands and a soft cursive "Longines" finish off this extremely clean throwback. Below the dial is a Longines calibre automatic movement with a 42 hour power reserve. Matched well with a honey brown crocodile strap, you can see why this piece, of all of Baselworld, caught my attention.
Vintage timepiece are as popular as ever. While some brands ignore the trending vintage history of their brand, its nice to see that others recognize and embrace it. Longines has taken a piece that in its original condition from the 1900s would be unattainable, and created a modern timepiece capable of being worn with the same pride as the original. It is a service to the watch consumer when a brand comes out with a timepiece such as this. Price to be announced.