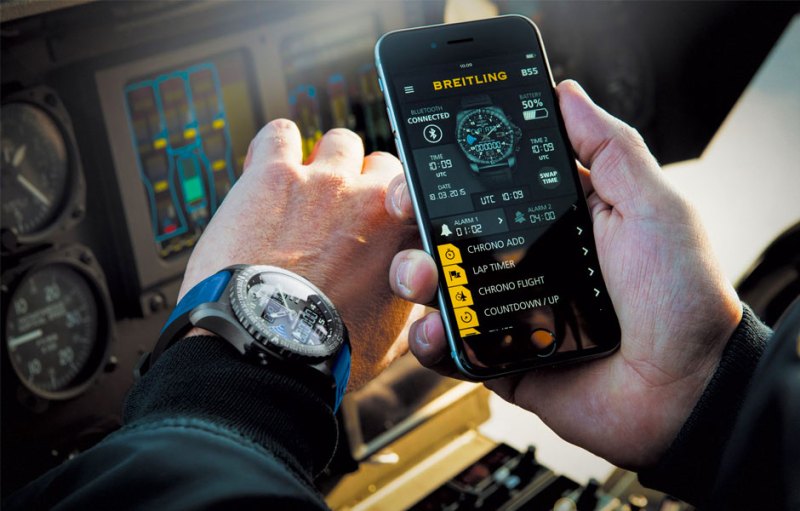 The recent release of the Apple Watch has everyone talking. Is a smart watch necessary? Is it the future of watches? As you can imagine, the most critical comments come from watch enthusiasts. The Apple Watch is not a watch, rather a wrist device. One thing the Apple Watch and the previously released smart watches has done is lit the bulb at other watch brands. Linking the watch and smart phone is now a point of interest, and brands like Montblanc and Breitling have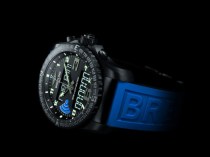 shown their own interpretations of a connected watch. Most recent is Brielting's addition, The Breitling B55 Connected.
The B55 is a black titanium monster meant for the true aviator. At 46mm in diameter, this rugged sport timepiece bears a blue rubber strap to match the blue insignia on the dial representing its connective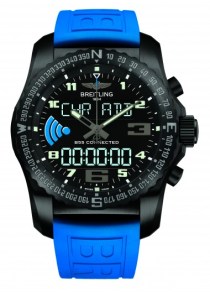 capabilities. Two LCD backlit screens display a myriad of functions for aviation. Count up/down timers, time logging for trips including take-off and landing time stamps are just two of the functions for a modern pilot in the B55. Other functions include alarms, multiple timezones, multiple chronographs, and of course the time and date. What makes the B55 Connective special is its link with you smart phone.
Capable of storing and sharing information with a smart phone makes this timepiece a pilots personal black box. Timing information is transferred from wrist to phone creating what might be the most useful pilot timepiece to date. Even setting itself, the watch draws information from the phone as well to increase accuracy. Charging the watch is as simple as plugging it in via USB.
The Breitling B55 Connective can be called a smart watch, but it is certainly not in the same category as the Apple watch. The Apple watch and those like it will prove to be just another technological distraction for most. Wearing a fine timepiece shows character, interest and taste. The Breitling B55 is a great example of making watches smarter for purpose wearers, not simply putting another screen in your face. At roughly $8,000, the B55 is a watch made smarter.