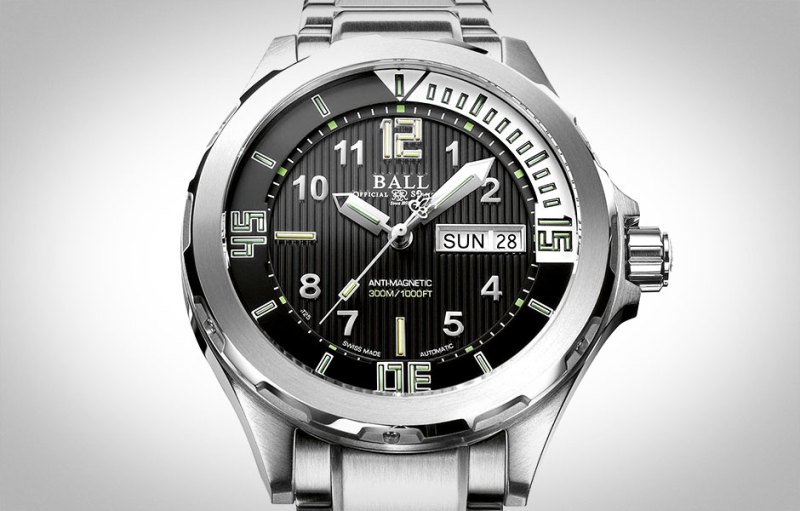 It is tough to create an original watch design. Unless you have the expertise and a large research and development budget to create a new watch designed around complication, it is a hard task to come out with fresh stuff. Lower end brands face this challenge on a yearly basis. Some more brazen than others in their borrowing of design elements, watches get flat out copied. The latest example of this copycatting I have found is actually a timepiece I am quite fond of; the Ball Watch Engineer Master 2 Diver.
At first glance, i thought I had misread the the brand name just below the 12 o'clock hour marker; Ball. I did a double take and took a look at the piece i thought it was, the IWC Aquatimer. A classic piece in the IWC lineup, this sport watch was surely the inspiration for the Engineer Master 2 Diver. At 42mm, the Ball is the same diameter as the IWC. A similar case shape is not where the similarities end. A distinct contrast of black, white, and luminescence accent the dial in a almost too similar way. The Ball however, has made an effort to slightly make sure the pieces are distinct.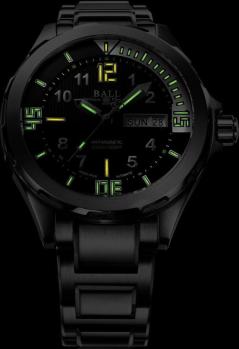 As most lower tier watch brands do, they focus on creating value. Ball certainly does that with this piece. An ETA automatic day/date movement lies beneath this dial. The bezel is unidirectional and has contrasting lume as well. Offered on either a rubber strap or steel bracelet, the piece is sporty and versatile.
As compared to its more expensive cousin, the Ball is a great value. With an MSRP just under $2,000, its a significant savings from the $5,400 MSRP of the Aquatimer. Although the name Ball does not come with the prowess of a name like IWC, it certainly offers plenty of watch for the money. Ball had some balls replicating a design so closely, but at such an extreme value in comparison, consumers should thank them.