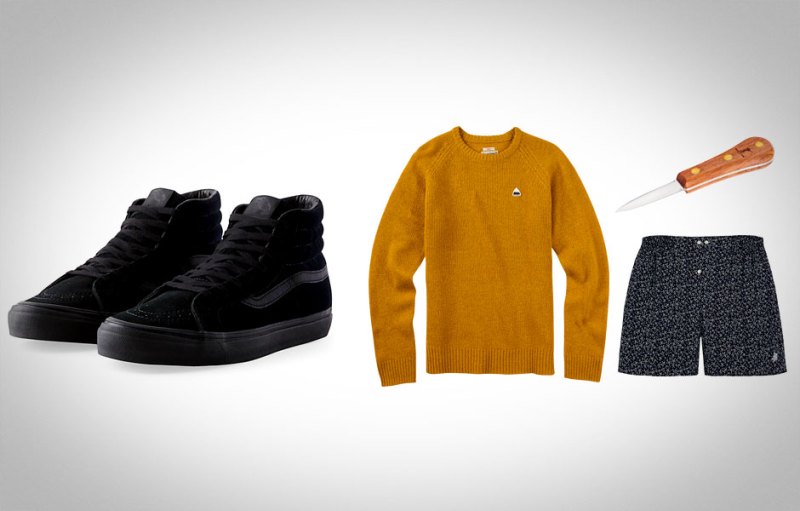 The holiday season (and hopefully the spirit that comes with it) are entering full-swing mode in which we all frantically empty our wallets in solidarity and appreciation of those we love.
Related: Weekend Warrior Gift Guide
But who are we kidding, this is an expensive time of year. And while it's fun shelling out cash for those we love… well, that's just it… it's not fun. It's exhausting.
That's why we put together this handy here list, the kind of gifts you want to purchase for prices that won't accelerate your drinking habit.
Everything on the list is under $100, keeping your budget manageable without compromising your gift-giving prowess.
Already done your holiday shopping? Then add these to your holiday wish list.
Classic Squall Jacket, Lands' End, $89
Merino Leggings, Isaora, $85
Corduroy OG sk8-hi Sneaker, Steven Alan, $63
The "Roger" Oyster Shucker, Ball and Buck, $42
Micro Turtles Printed Boxer Shorts, Vilebrequin, $85
Apollo Rain Boots, Native Shoes, $80
Leather Card Case, Michael Kors, $58
Cedar Shine Kit, Florsheim, $55
Polaroid SX-70 Camera – Hardbody, The Impossible Project, $72
S Series Watch, G-Shock, $99
Gus Sweater, Burton, $79.95
Printed Sock, Original Penguin, $15