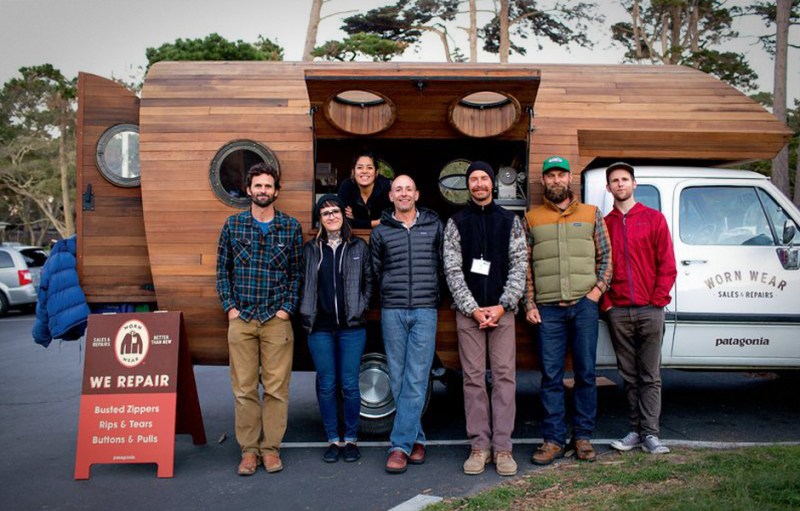 "That challenge of artistically fixing something is what keeps us passionate. People don't always want something new. We have to find a renewed sense for patina. Something becomes more beautiful over time because it encapsulates memories."
That's Nellie Cohen, Corporate Environmental Associate at Patagonia.
She and her team are getting ready to hit the road for their Worn Wear Mobile Tour, a 14-stop, cross-country tour offering free repairs on busted zippers, rips, tears, buttons, pulls as well as tutorials on how people can fix their own gear.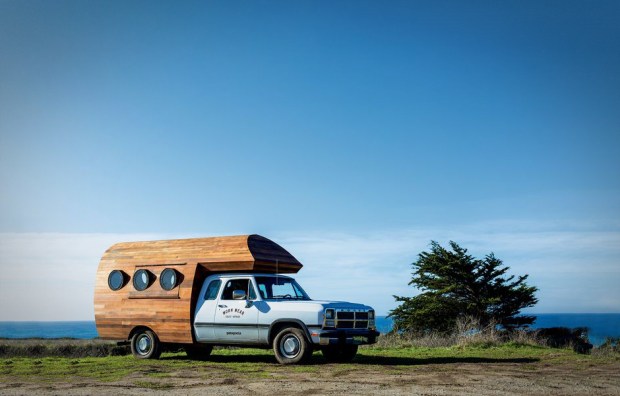 What's the catch? There isn't one. Patagonia simply wants to encourage customers to keep their clothes in use for as long as possible as a way to reduce overall consumption and lower our impact on the planet (somewhere Al Gore is quietly smirking).
In short: They want to enrich the experience of hanging on to something you love.
Staff from Patagonia's repair facility in Reno, Nevada–the largest garment repair facility in North America–will be hitting the road beginning this Saturday, April 4, in a one-of-a-kind custom vehicle, created by artist/surfer Jay Nelson, and made from salvaged redwood wine barrels.
Related: Conquer Adventure With Tim Burton's Durable Goods Collection
The 40-day tour commences in San Francisco before winding its way into Boston, Massachusetts on May 12.
The challenges were many, such as figuring out how to build a small sewing shop in the back of a Dodge diesel truck. Yet they conquered this and every other hurdle they faced, and they did it not for work, but for love.
"We received a garment recently, this woman's jacket, it was just in tatters. It took a few months to figure out how we were going to revive it." And those stories are not uncommon. "Another woman gave us a pair of ski pants that looked like a bear had shredded them, they were that worn out, but she wanted them patched still, and so we did it."
The tour will make stops at retail locations, coffee shops, farmers markets and trailheads, where, in addition to the repairs, Patagonia will be selling used Patagonia items as well as offering food, drinks and live music.
Got non-Patagonia gear that needs fixing? Bring it in anyway. They're the good kind of folks that will repair it for you on the spot, no questions asked.
Asked to summate the entire experience, Nellie shared this:
"The first letter in the short film we created, Better Than New, starts with 'Dear Delia.' That's a real person. She ran our repairs department for several years. She passed away during the making of the tour from leukemia. I know she would be so proud of her employees out on the road sharing the spirit of repair. To see her memory honored is what makes it all worth it."
To get full tour details click here.
Editors' Recommendations