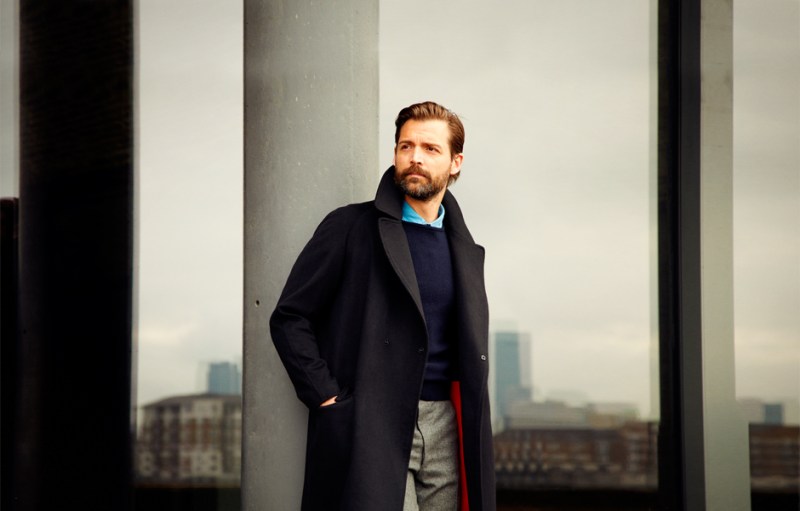 Patrick Grant is a man to admire. Firstly, he's notoriously good looking – utter his name to anyone in the industry and watch them turn misty-eyed. Secondly, he bought and resurrected two traditional British menswear brands, Norton & Sons, a bespoke Saville Row tailor and E.Tautz, now relaunched as a ready to wear label. When we heard E.Tautz was about to have its very first store in London's Mayfair, we were intrigued to find out more.
Why Mayfair?
Edward Tautz opened his first store in 1867 at 485 Oxford St, between Duke St and Park St and this was our home until the 1950's. There is something quite poignant for us about re-opening on Duke St just a few yards from the original shop. North Mayfair has become the first choice for London's emerging luxury design houses. My friends Christopher Kane, Roksanda Ilincic and Nicholas Kirkwood have all chosen it as the home for their first stores. And above all else it's a beautiful street and a beautiful building.
What's the most exciting thing about opening the brand's first store?
It will allow us to build direct and personal relationships with our customers, to build a community, to offer a great experience and to create the same sort of engagement that our bespoke customers enjoy at Norton & Sons. We care deeply about how the products are design and made, and we want to offer the same level of quality in the way we sell them.
Can you tell us about the concept behind the store design?
The store takes its designs cues from some of the great interiors of the fifties and sixties, in buildings like Mies van der Rohe and Philip Johnson's Seagram in New York, and Van der Rohe's Farnsworth House. Concrete and whitewash hint at Le Corbusier and offset the richness of the inlaid timbered sections. Central wooden furniture pieces are are a nod to Donal Judd, free standing rails have been bespoke made in square section brass marry with wood inlays. Our architects Sanderson Studios have taken these references and created an elegant functional and flexible space that allows us to offer both ready to wear and made to measure. We wanted the interior to reflect the clothing it will house; beautifully hand-crafted in luxurious materials, it has a warmth and personality, but it retains a simplicity and lack of fussiness.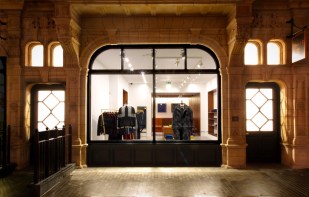 The brand ethos speaks of the importance of building a wardrobe carefully over time. Does any element of the shopping experience reflect this ultra-considered curation?
Most importantly every garment is engineered not only to fit well and look good but they are made to last. You cant build a wardrobe if the pieces you buy fall apart. I believe clothes should get better with age so we make them from the best materials and sew them in the best possible way. We try to make clothes of enduring value.
Do you have any favorite pieces from the AW14 collection?
I think my favorite piece is also one of the simplest. The black doeskin quilted parka from look 25. Is an exceptionally engineered piece of winter clothing.
E.Tautz is due to open on 71 Duke Street in October.
Editors' Recommendations