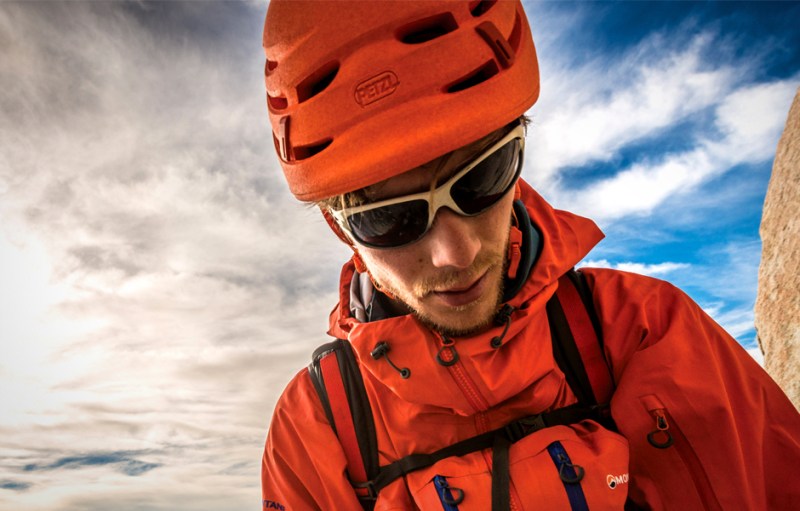 Whether you're going for an afternoon stroll on your favorite local trail, or crazy enough to head out on an expedition along the Inca Trail or Annapurna Circuit, having the right gear makes the difference between an enjoyable hike, and a death march. Summer weight outerwear and packs need to balance being able to carry a serious load, combat the elements, and above all, stay comfortable during your travels. That's where UK brand Montane comes in. Their ultralight packs and redesigned line of outer shells and hiking clothes are the perfect addition for your next high country adventure.
Featuring a roster of famous adventurers and athletes like famous polar explorer Sir Ranulph Fiennes providing design input and feedback, Montane's history is built on a serious mountaineering and expeditionary pedigree. It's comforting to know that the shell jacket you're about to spend a serious wad of cash on has been tested in the most extreme conditions imaginable. We're not saying you have to take it up to high camp on Denali or into the Canadian Rockies for an extended survival trip, but you could.
Anchoring this summer's new pack line up is the Dragon 20. Built around the concept of fitting more like a vest than a conventional pack, the Dragon allows your load to ride naturally close to your body, minimizing fatigue. Waterproof material, an innovative roll top closure, and 20 liters of space round it out as as one of the best daypacks of the year. Expect to see it in more than a few summit photos and on podium finishes at adventure races and ultra distance events.
Of course, keeping your gear dry while you soak to the bone when a storm rolls in isn't exactly ideal. The all new Aero eVent Pullover is a unique anorak style mountain rain jacket that will not only keep the elements out, it won't let you slowly cook yourself in your own sweat. The eVent 3-layer fabric it uses is the most breathable hardshell technology in the world, and combined with aqua guard zippers and full seam taping, it will stand up to the worst summer squalls with ease. It doesn't matter if you're planning a week long expedition or a weekend hike with the kids, staying light and dry with Montane will allow you to go further, faster.
Editors' Recommendations