Tucked away in the northwest part of Michigan's Upper Peninsula sits the small town of Ironwood. Ironwood is located in the heart of what is fondly known as "Big Snow Country". Today, Ironwood is the home of the American-revered brand, Stormy Kormer. Best known for their signature hats, they've been producing them since the idea came about in 1903.
George "Stormy" Kormer was a semi-pro baseball player, as well as a railroad engineer. Needing to solve a problem – keeping his ears warm as he navigated locomotives across the open prairies of the Midwest, Stormy turned to his wife. Ida took one of his countless old baseball caps and hand-stitched the now-famous earflaps. This problem-solving solution created the cap that has kept generations warm.
From great plaids and statement solids, these caps really are the solution to keeping warm with style (and less hat head too). Keeping in mind, 30% of your body's heat exits from your head, why not stop the madness. The company even offers cap insurance. If your cap is lost, stolen or destroyed, they'll replace it at 50% of that styles current retail price (you just pay tax and shipping). Registration post-purchase is essential.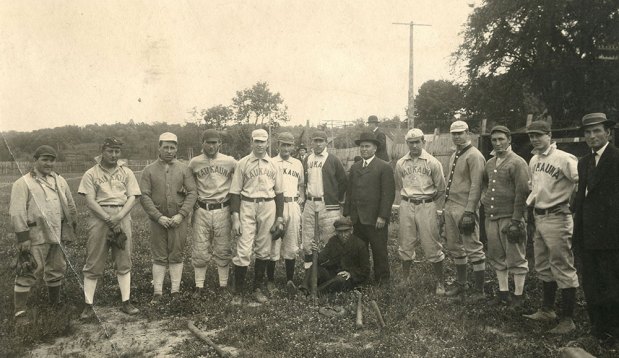 Having collaborated with other heritage brands, including Harris Tweed, and two other Michigan-based brands, Wolverine and Carhartt, this go-to winter staple, was been a favorite of numerous television shows. They have been seen on Parks and Recreation, Saturday Night Live, and most recently, the break-out dark comedy hit on FX, Fargo).
They're more than just caps. With a great offering of outwear, vests and bags, Stormy Kromer may have bridged its 112 year history into a perfect place for this winter.
Click here to check out the Stormy Kromer website
Editors' Recommendations