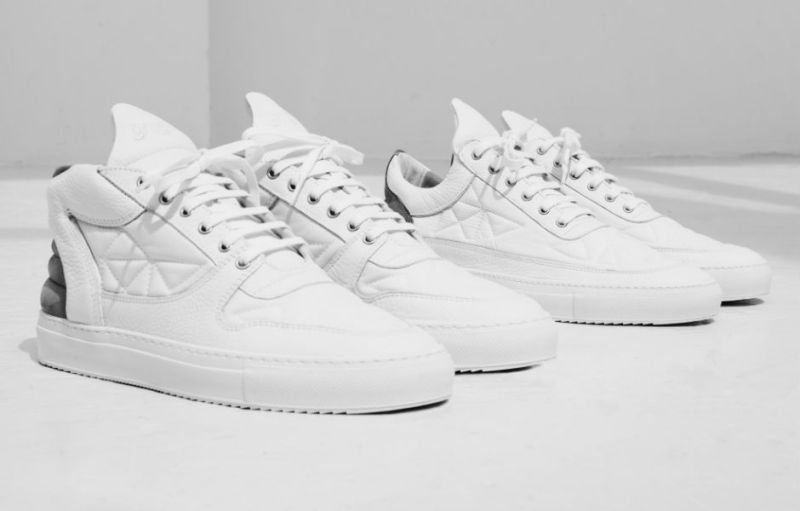 On Your Feet is all about that new shoe feeling- from the first time you open the box until they're worn into the ground. Sometimes we'll sift through the constant Air Jordan releases to bring you the gems other people will leave on the shelves, and sometimes we'll slide on reclaimed leather loafers from Prague, but we'll always focus on comfortable shoes with appealing and creative aesthetic. So lace up your new kicks and stand on the precipice of adventure, where will we go together?
As we start to near the end of July, it's inevitable some brands are already looking forward to the fall releases. Luxury footwear brand Filling Pieces certainly is, having shed light on their 2015 Fall/Winter lookbook.
Since the company's founding in 2009, Guillaume Philibert has turned a small fashion brand into a much sought-after producer of some of the highest quality sneakers around. It all started with Filling Pieces' first shoe, the Low Top, and the hype has only grown since then.
There are two elements that set the Amsterdam-based brand apart from the rest of the footwear pack – original silhouettes and high quality materials. Both raise the price a little but are ultimately worth it if you're a fan of high-end sneakers.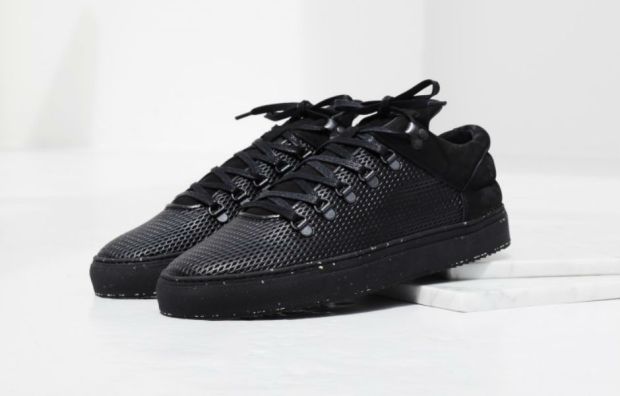 Many shoe brands cut corners on design by taking a familiar shape and reimagining it. There may be hundreds of canvas high-tops and Stan Smith lookalikes, but you won't find anything like that here. The Filling Pieces sneakers are built from the ground up to embody not only modern aesthetic choices, but also support performance improvements.
While Filling Pieces normally opts for more standard materials like full-grain leather and nubuck, this time around some new looks have found their way in from out of left field. There are low tops adorned with 3M material that shines brightly under flash photography with perforated and waxed leathers in the mix as well.
Each pair of Filling Pieces' exquisite footwear is hand-crafted in Portugal using only the highest quality Italian leathers. They're a bit pricier than your average sneaker, but end up costing far less than comparable dress shoes. If you're always trying to look professional while keeping one foot in the casual world, look no further.
You can buy Filling Pieces' new looks for fall and winter directly from the brand's store page.
Editors' Recommendations