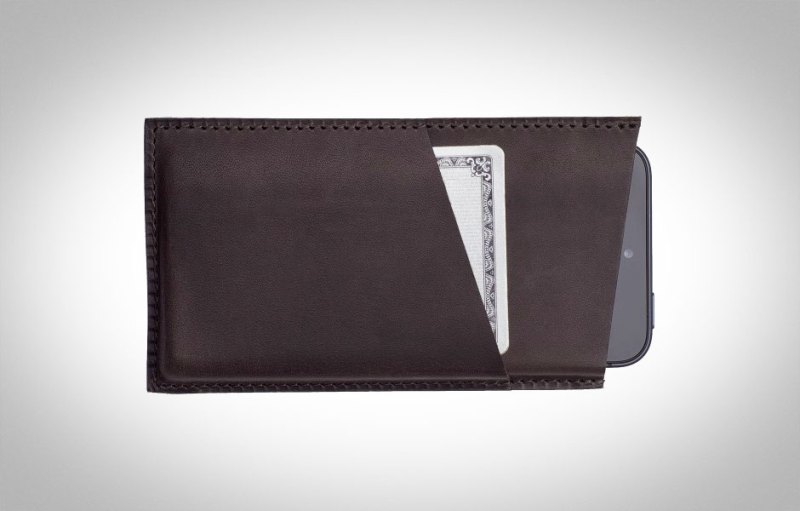 We love tech, and we love style, so it is no surprise that Octovo, a new leather accessories company caught our eye. The brand, which recently launched in July, offers everything from iPad cases (small and large), to pocket wallets, weekender bags and travel wallets.
Octovo creates minimalistic products that are built to last. The line of products are created for and inspired by the man who travels. The brand started out as a collaboration with the design studio Ammunition, a company dedicated to bringing inspirational products and services to the masses.
Matt Rolandson, a partner at Ammunition and a principal at Octovo explains the importance of material. "We have made great efforts to incorporate materials that will contribute to deeper levels of sensory richness and meaning," Rolandson explains,  "the vegetable re-tanned leather that we use, for example, was carefully chosen because it is exceptionally evocative in this way.  Every surface is unique. The history of the animal, the traditional tanning process, and the fragrance."
The quality is solid, and each item is made from sturdy Italian leather. It's the small details that make this brand special – like nubuck leather lined iPad cases, which get this – clean your screen when you remove the tablet. Boom! Mind blown. The iPad cases also have hidden magnets that will turn your iPad off when not in use, and on when you remove it from the protective case.
Our favorite item – the iPhone Cross Cut sleeve. With its sleek design and a diagonal crosscut pocket in the front, you'll never have to carry a bulky wallet out again when you decide to hit the town for a few drinks. You can carry your phone, and store some cash and credit cards in the pocket.
The bags are great too. Made with slick titanium hardware and that same durable, vegetable tanned leather, Octovo's 48 Hour bag will age handsomely. And if you're that guy who worries about every scuff and dent – get over it. This is going to look better with age.
To get a closer look at some of Octovo's products, and to purchase items you can visit their website at octovo.com
Editors' Recommendations