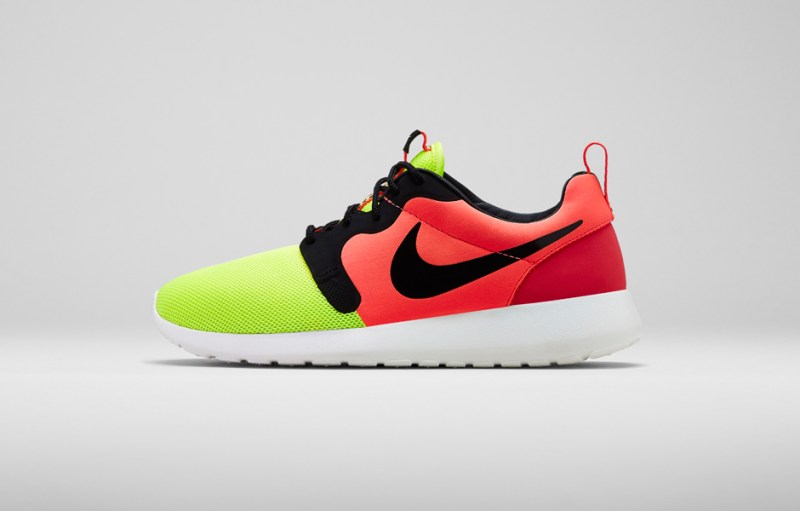 Have you got a serious case of World Cup fever? Whether you're rooting for the Yanks or the Flying Dutchmen, they all wear the same soccer cleats. Inspired by the speed and power of the Nike Mercurial Superfly and Magista boots, the sneaker collections of the same name take colors and technology from the very best in performance soccer gear.
The Roshe Run has only been on the scene since 2013, but has already made a name for itself in the sneaker community. The simple upper and one-piece outsole has proved to be the form for simple colors and layouts, as well as the perfect canvas for more extravagant design options. Adorned with the same Nike Hyperfuse technology as many of their other running and sport shoes, the Roshe Runs HYP has added flexibility and structural support.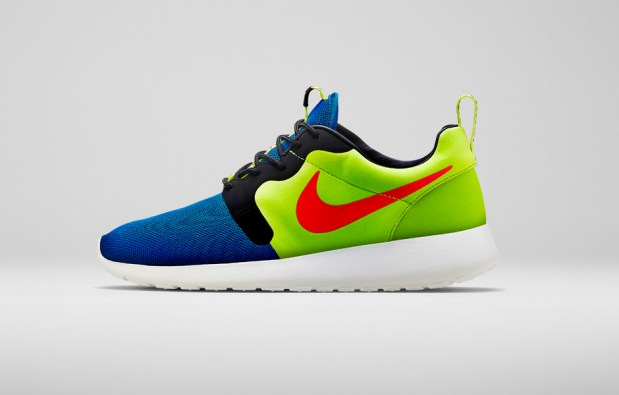 Simple color blocking with bright blues and oranges render the shoes a little flashy, but the black lining helps cut the color palette a bit. The comfort also can't be beat on these, with a one-piece phylon outsole that's supportive and provides plenty of cushion. The uppers are soft and breathable, built with from lightweight mesh and nylon with simplicity in mind. Worn with or without socks, it's worth having a pair of Roshe Runs in your sneaker rotation.
The Mercurial and Magista Roshe Runs are available at local Nike stores and on the Nike Website.
Editors' Recommendations