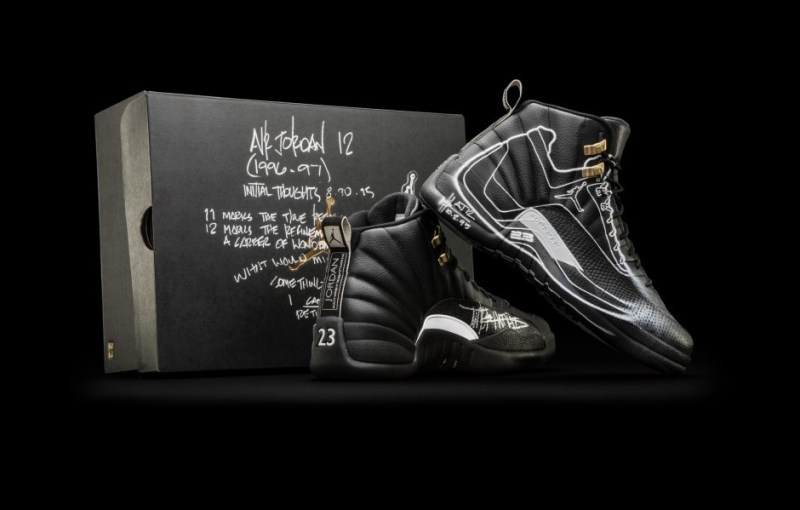 Nike's Air Jordans have been the go-to basketball shoes for 30 years now. They're stylish, they're comfortable, they perform well, and they bear the name of arguably the greatest basketball player of all time. Though Nike was once associated with low wages and poor working conditions at their Asian factories, they've definitely turned things around. For example, raising big funds for children's health is a free-throw-line leap in the right direction.
Nike has taken to eBay with the goal of auctioning off 12 Nike Air Jordan XIIs. So far they've put up six beautiful pairs, and will be initiating another three-day auction on Sunday, November 8. The highest bid so far was an incredible $14,100, and other pairs have gone for right around $10,000.
If Nike were auctioning off these Jordans just to boost their profits, you might think it was in poor taste; but no, 100% of the proceeds will go to Oregon Health & Science University's Doernbecher Children's Hospital, located not far from Nike's world headquarters in Beaverton, OR. The Doernbecher Children's Hospital Foundation is dedicated to improving child health care and providing services to children with inadequate health insurance.
Related: Air Jordan Future Premium 'Metallic Silver'
These Air Jordans were originally designed by Nike's Mark Smith and Tinker Hatfield in 1996 and 1997, and are autographed by both men. They're also emblazoned with Smith's personal application of original Hatfield sketches.
It's worth mentioning that Michael Jordan himself wore Air Jordan XIIs during the famous "Flu Game" of the 1997 NBA Finals, in which he scored 38 points despite being seriously ill. He went on to win his fifth NBA championship in said shoes.
Here's a list of the remaining auctions, which you can follow here:
Three-day auctions:
Pair 7 – begins Nov. 8

Pair 8 – begins Nov. 11

Pair 9 – begins Nov. 14

Pair 10 – begins Nov. 17
One-day auctions:
Pair 11 – begins Nov. 20

Pair 12 – begins Nov. 20
If you get outbid (and let's face it — you will), you'll be glad to know that Nike is planning a wide retail release of new shoes on November 21.
Editors' Recommendations