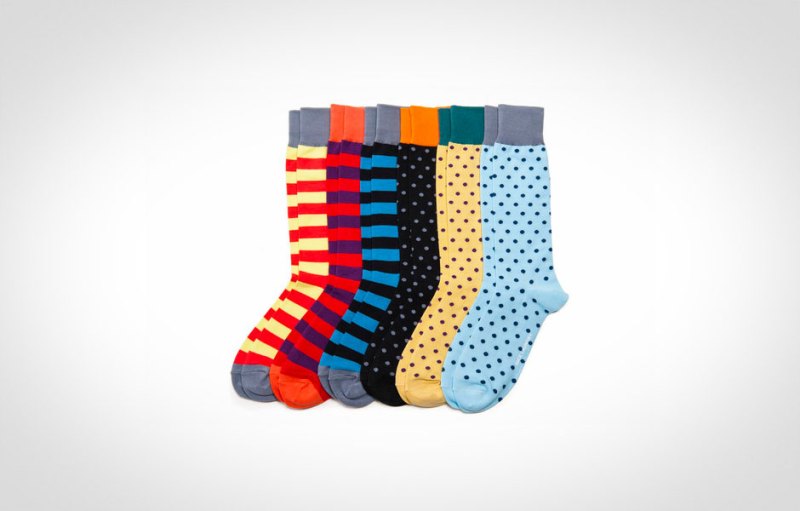 Mismatched pairs, socks with holes in them, and drab, boring socks that do nothing for your stylish wardrobe—be honest, you have these in your drawer, right?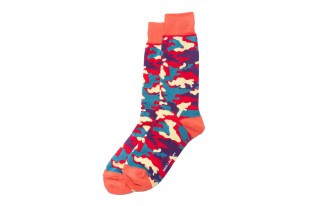 It's time for a sock drawer makeover courtesy of Ricky Choi and Phil Moldavski, co-founders of Nice Laundry Socks in New York City. Their company offers high quality, colorfully hip socks at a budget price.
"I've always been a sock guy," explains Choi. "I went to a high school with a relatively strict dress code, but one area not governed by that code was socks. I took it on as a personal challenge to have the craziest socks and always had 50 to 100 pair in rotation."
The same wasn't true for Moldavski. When the two worked together at Living Social, Choi says Phil would come to work with really great jeans, button down shirts and loafers, but then he'd have on ratty white gym socks.
"I convinced Phil to buy one pair of cool, colorful socks," says Choi. "He wore to work and got lots of compliments, but then he put them in the hamper and found himself dealing with a drawer of white gym socks. He made it a personal mission to replace everything in his sock drawer."
Making all those replacements proved costly as many name brand colorful socks are sold individually for $12 to $40 a pair.
That's when the light bulb went off. The two friends realized they had a great concept to help customers replace the contents of their sock drawers with fun styles that wouldn't be such a financial burden. They manufacture the socks in South Korea (Choi's parents are originally from there) and then sell direct to consumer from their website, which reduces the cost and cuts out the middle men.
They came up with the concept for their socks and then created a Kickstarter campaign in April 2013. The set an initial goal of $30,000, but their idea was so popular that the campaign brought in a whopping amount—almost $120,000.
All of the socks produced by Nice Laundry are sold in six packs ranging between $49 and $59. The most popular option is the "Sock Drawer Makeover"—pick out any three packs (excluding first editions) for $99.
Shipping is free, plus they provide an eco-friendly way to dispose of the discarded socks. Just send them back in the mailer. The good ones are sent to areas of need. Others that are worn, torn, or missing a mate are shredded and turned into home insulation.
Every season, the company puts out a new collection of socks. For fall/winter, Choi says he took some of his favorite fall and winter scene from nature. They also try to throw in a wild card palette, which is pulled from old antique battleships this season, mostly grey and blue with splashes of color.
"People really resonate with the idea of a sock drawer makeover and starting fresh," he adds. "You don't have to play this game of survivor with your sock drawer anymore."
Editors' Recommendations