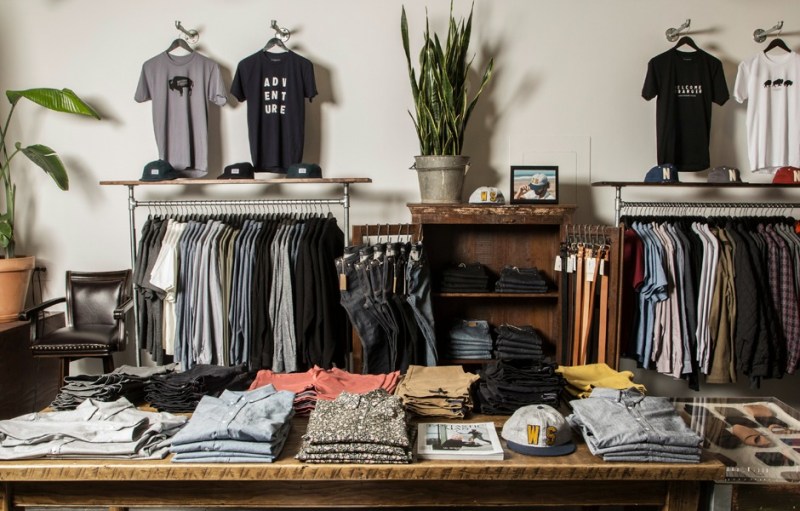 If you were following our feeds last week, you'll know that San Francisco's Welcome Stranger played host to our latest Manual Meet Up. Virtually unheard of in the East, this fine lifestyle store had been something of a West Coast secret for years, despite being owned by some of the biggest names in San Francisco retail (founders Catherine Chow and Corina Nurimba-Hambali are also behind the iconic stores Azalea, Tobi, and Rand + Statler for women). Their goal, it would seem, was to create an unfussy, naturalist vibe inspired by the entrepreneurial spirit of the West Coast. With the tide turning towards classic yet streamlined, quality-made menswear, however, Welcome Stranger's spare but sophisticated point of view has never been more relevant. And thanks to its online storefront, it's never been easier to tap Stranger's modern attitude and growing slick line of apparel. Here, our recent conversation with Chow on how Welcome Stranger became one of the most influential stores on the West Coast to what's hot now in the Bay Area.
How did you arrive at the name Welcome Stranger?
The name Welcome Stranger is derived from a simpler time in America when pioneers ventured West relying on welcoming strangers for a place to rest and a meal to eat. We believe in that spirit of hospitality. We celebrate our love for clothing by inviting people in and providing them with excellent service. Travelers and natives alike can count on leaving our shop with a reliable garment made from the best quality fabrics, crafted right here in San Francisco.
The store's been around since 2010, but it's now just getting a lot of buzz. What's changed?
Through the years we've constantly tweaked, tinkered, and refined Welcome Stranger. We're always learning, always striving to provide the best garments and shopping experience possible. Only now it seems the rest of the world is taking notice of the Bay Area as a whole. Increasingly more people are realizing groundbreaking creative work can come from places other than the typical major cities.
SF isn't known as a fashion capital. Do you beg to differ and if there is a style sensibility native to the city, how would you describe it?
We do beg to differ! However, the style sensibility of San Francisco prizes practicality, comfort, and ethically produced clothing. Our city is less inclined to dress in flashy or overtly trendy styles. The Bay Area has a long history of outsiders carving out a way-of-life for themselves and living on their own terms. This culture has made San Francisco's style concerns more about how a piece can compliment one's lifestyle rather than dressing to be seen or to earn "cool points."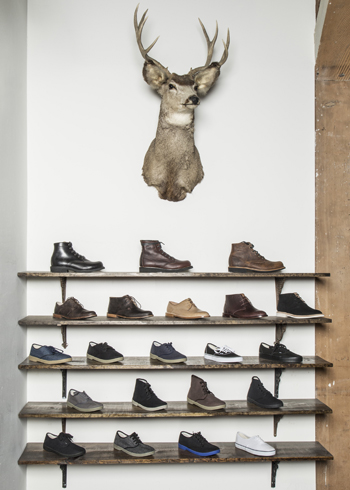 So how does the aesthetic of the brand compare? 
Welcome Stranger's aesthetic is a reflection of what we see and hear from our local customers. We're not trying to push fashion-forward silhouettes on a guy who builds furniture for a living. On the other end of the spectrum, we're not trying to get a web developer rappelling from a six-story rock face. What we do offer, however, is a wide-range of products you can count on. Whether you've got a big presentation coming up at work, or you're taking a cross-country road trip, we'll make sure you leave with good-looking clothes that are up to the task.
What are some examples of where you've taken inspiration from the surroundings?
You can see the colors of Northern California in our pieces. Lush greens, dusty tans, midnight blues, for example. Those colors are all around us here.
What won't you find in your store?
Ironic slogan/graphic tees. You should be able to make someone laugh with your wit, not with your wardrobe.
On that note, what's hot right now in your store?
Jackets. You'll need one just about every day of the year here, so you might as well invest in several really good ones.
Tell us how your own line differs from the other lines you carry.
We're crazy about details and the fabrics used for our garments are uncommon. One of our signature pieces is our Clean Seam shirt. We produce this shirt year-round in seasonally-specific fabrics. This makes the shopping process incredibly easy. If you love how your Clean Seam shirt fits, you can drop in during the warmer months for one made of lightweight selvedge line or during the winter for a soft flannel version.
Female owners of men's stores are a rarity. So we have to ask: how should a guy dress to look more attractive on a date?
Just nail your fit and proportions. When your clothes fit well it's hard to go wrong, but be mindful of the setting. A suit would be overkill for a movie and a T-shirt wouldn't quite cut it at the orchestra. This sounds painfully obvious, but you'd be surprised.
What are some of your favorite places to eat at the moment? 
Ya gotta mix the high with the "low." High: Craftsman & Wolves, Lazy Bear, Rich Table. Besides the huge selection of refined eateries here, there are tons of dumpling houses, taquerias, trucks, and hole-in-the-wall joints with food that will knock your socks off.
What would you say the hottest, trendiest neighborhood in SF is right now? 
Everything is in-flux here at the moment. People are flocking to the Bay Area. There's seemingly something new every time you turn around, regardless of the neighborhood, but the hum of activity seems to be loudest in Hayes Valley, the Mission, SOMA, and North Beach.
Where do you go to get away from it all?
Head out of the city in any direction and within a half-hour you'll be surrounded by absolutely stunning natural vistas. There are seemingly infinite options to get away, but we're big fans of campfires and cold beers anywhere amongst the Redwoods.
Napa. Thoughts?
Yes, tons of tourists visit Napa but there's nothing lame about it. It's absolutely gorgeous. And there is really delicious wine everywhere. So, it's sort of heavenly. Did we mention there's wine everywhere?
Is there a third store in the works?
Our third store is now open 24 hours a day, and you can shop while wearing nothing but your underwear. We're referring to welcomestranger.com, of course. We're working tirelessly on the site to bring the experience of our brick and mortar locations to you, no matter where you call home.
Is menswear as hot a business as it is on the East Coast?
Honestly, the menswear industry is growing globally across all styles of dress. Guys are increasingly more interested not only in how they look but also in how/where clothing is made. We're proud to provide honest, American-made apparel for the growing numbers of men who are carefully considering what goes into their closets.
Finally, what can we expect from the Welcome Stranger collection this fall?
Spring brought forth a few exciting developments such as really great lightweight shirting fabrics and the introduction of two new outerwear styles. Fall '15 will see the debut of more outerwear from us, including our very first, very awesome leather jacket. We can't wait to share what we have in the works. Be on the lookout and get ready to become familiar with Welcome Stranger.
Editors' Recommendations