Named after two neighboring towns in Northern Minnesota, Askov Finlayson isn't just the maker of some of the best canvas-twill trousers made in the last several years but arguably one of the North's most transformative, alluring, and original brands. Founded by brothers Eric and Andrew Dayton in 2011 as a multi-brand retailer, Askov Finlayson offered Northerners access to top menswear brands when there were few alternatives. Four years later, it's impossible to talk about modern Minneapolis without mentioning its North Loop outpost and the Daytons' complementary restaurant and bar, The Bachelor Farmer and Marvel Bar (two destinations largely responsible for drawing global foodies to the region). Hearing that the founders recently expanded their quietly stellar clothing line, we checked in with Eric to learn more about the new assortment and true impact of the brand across the country.
Eric, what did you do before launching Askov Finlayson?
My first job out of college was as a team member on a six-month Arctic dogsled expedition led by my good friend Will Steger. Will is one of the most legendary and accomplished explorers of all time, and to do a trip with him was a lifelong dream come true. There were six of us and 30 dogs, and we traveled 2,000 miles together across the Canadian Arctic and Arctic Ocean. It was an amazing experience and one that influences me to this day. After the expedition, I returned to my hometown of Minneapolis and worked for Target for two years before leaving to get my MBA at Stanford. And then I moved back home and partnered with my brother, Andrew, to start everything we're doing now.
There's the store, restaurant, and bar. We almost want to say you're building more than just a brand, it's almost a community.
We did want to create a community—or at least something that would hopefully contribute to the community. We thought of the three businesses under one roof as something of a clubhouse, but without the exclusive membership part. It's available to everyone, and that's very important to us. The way the neighborhood has developed all around us has been amazing. It's happened faster and gotten so much better than we ever could have imagined. It makes us look like much savvier real estate developers than we really are, but I guess it's better to be lucky than good! And then more recently we've been advancing an idea of Minnesota as the North instead of the Midwest, which has gotten incredible traction, first locally and now even at a national level. I find it really motivating to think about what we do in a larger context. Not that having the three businesses isn't fulfilling on its own, but if we can use them to help move the city and even region forward, then that's really exciting.
How would you describe the store aesthetic and experience?
Much like The Bachelor Farmer, our shop and brand are both specific to Minneapolis. We didn't want to create a store that was trying to be somewhere else, because our customers could find a more authentic version of that elsewhere. We wanted to create a point of view that was unique to our city, state, and region. It's also a point of view that's true to my brother and me, because we grew up here. I'd describe the store as a blend of classic menswear and outdoor apparel, but always with a forward lean in terms of design. I'm much more interested in what's happening right now and where things are headed than nostalgia for the past.
Why did you decide to come out with your own line? You could have just sold other brands.
We did sell other brands for the first two years and learned a lot doing so. And we continue to stock brands that we really respect and admire. I'm very proud of the assortment we've created. However, we've had creating our own brand in mind from the beginning. Frankly, we just didn't have time at first between getting the restaurant, bar, and store all up and running. But once things settled down a bit, we started to focus on developing our first Askov Finlayson product, which became the Explorer Pant.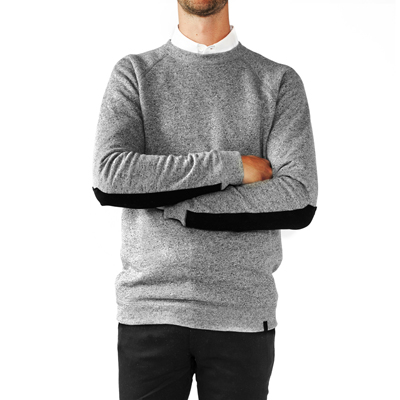 Pants are challenging. How did you decide on that and to work with such specific mills as Kurabo out of Japan?
All the brands I admire started by doing one thing very well and built credibility through that expertise. Then they grew from that strong foundation. We had an idea for a pant that drew inspiration from my wilderness travels in terms of function and reliability, but we wanted it to have a fit and level of detail that would work in all situations, even with a blazer, because that's what we needed from a pant and no one was doing it. We knew pants were hard because everyone told us, but we wanted to start with something hard to really prove ourselves. We spent a lot of time looking for the right fabric and the right place to have them made. We found an incredible pattern maker and manufacturer, both in California. And of course Kurabo is a legendary mill for denim, but they also had this amazing canvas that has become signature for us. It provides all the durability of a coarser and more common duck cloth, but it had a refinement that we really loved. And they custom-dye it for us so that we can be very specific in our colors. I could go on about all the details we obsessed over, but we knew how important it was to get our first product right.
How do you see the line growing then?
We started with pants and just added shorts and swim trunks this spring, so we're trying to slowly build from our point of expertise and, hopefully, credibility. I see it as concentric circles from that point. We're eager to expand into more categories, but we want to take it one step at a time and make sure we get each new thing right.
What's exciting to the brand now?
I actually don't spend a lot of time following fashion. Especially since we're a men's brand, I'm not all that concerned with current trends because we're not trying to follow them. Askov Finlayson is from the gut and with an eye toward longevity, both in terms of design and also quality. Art is more of an influence and we're fortunate to have access to world-class art in Minneapolis between the Walker Art Center and the Minneapolis Institute of Arts, where I'm a trustee. I'm also very interested in architecture and industrial design, and that influences our products. Buildings and tools are created to have more of a purpose and permanence than most apparel, and I want our clothes to have that same feel.
You've hosted many interesting creative folks in your space.
It's important to us to bring interesting people into our space to share their ideas—it goes back to that idea of creating community. We're working on a very exciting project for the fall that I can't share much about yet, but it will be the most ambitious meal our restaurant has ever served and will involve partnering with some really incredibly guest chefs. We also love featuring the work of talented local artists, whether it's a special Askov Finlayson collaboration product or having their works featured in our building. We have three amazing photographs by Alec Soth in The Bachelor Farmer's dining room and they really set the tone for the space.
Yes, about The Bachelor Farmer and Marvel Bar, what's the secret to their success?
Our teams in the bar and restaurant are unbelievable. Marvel Bar has been a two-time semifinalist for best bar program in the country, and our chef, Paul Berglund, has twice been nominated for Best Chef: Midwest. We actually just got back from the James Beard Awards in Chicago, and while Paul didn't win, it's amazing to see him at that level with the top chefs in America. We spent a lot of time identifying the right talent to lead those two businesses, and now I'm able to step back and let them do what they're incredibly good at doing. I can't tell you what Paul's secret is or what makes our bartenders so creative, but our strategy has been to hire very carefully and then put trust in those people.
What's imperative to try from each?
I would start with an Old Fashioned (bartender's choice of bourbon) and a cup of Cheetos in Marvel Bar and then head up to The Bachelor Farmer for however they're serving duck that evening. The menu changes daily as new seasonal ingredients become available, so if I tell you my favorite dish right now, by the time someone reads this, it will very likely be gone!
Askov Finlayson, 200 North 1st Street, Minneapolis, MN 55401. (612) 206-3925.