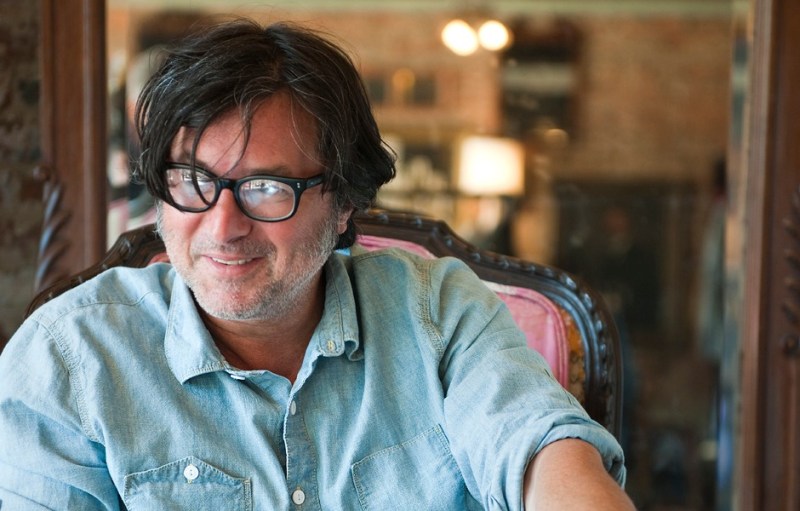 Of the ever-growing pool of American menswear brands today, few are as deeply authentic and modern as Billy Reid, with its air of unstudied cool, soft tailoring and energy from the South. But probably what we love the most about its designer Billy Reid is that for all the freestanding stores and accolades—from 2010-12 GQ, the Council of Fashion Designers of America as well as the CFDA/Vogue Fashion Fund awarded their highest honors to the designer—the man still calls Florence, Alabama home and is as refreshingly down-to-earth as the day he launched the brand in 2004. We recently checked in with the designer to learn more about the stunning new Heirloom collection, featuring bespoke and hand-tailored processes and Italian fabrics, and the workwear companion line MSL-ALA (standing for Muscle Shoals, Alabama) as they made their debut at Saks Fifth Avenue from coast to coast.
For those of us who don't know Heirloom well, tell us what the line is about, why you launched it, and what pieces you're particularly proud of.
Heirloom is a collection and assortment of pieces that grew from our shops. Tailored clothing, hand knits, experimental pieces, luxury developed fabrications, etc. that grew to form its own Made in the USA collection.
There's definitely a heightened sense of sophistication about this collection vs. the main line and even your previous collections. For one, you had mentioned recently that you were working with a lot more European fabrics. Do you think guys in general have just become that much more sophisticated now and therefore more challenging to design for?
There are so many good options and at many price levels. We make clothes that we want to wear and hope that folks want to make them their favorites pieces in their closet. The customer is becoming more particular and knowledgeable and he is looking for something real and lasting, and that's a good thing.
As a result, what plans do you have for MSL-ALA and the main line?
The various collections are really family, but with subtle personality differences. MSL focuses on denim and fell seamed constructed garments and spans into various categories all within that mood. Main line links well with that and reaches out to classic-inspired wovens, knits and jackets. In the end, all should feel like the same house.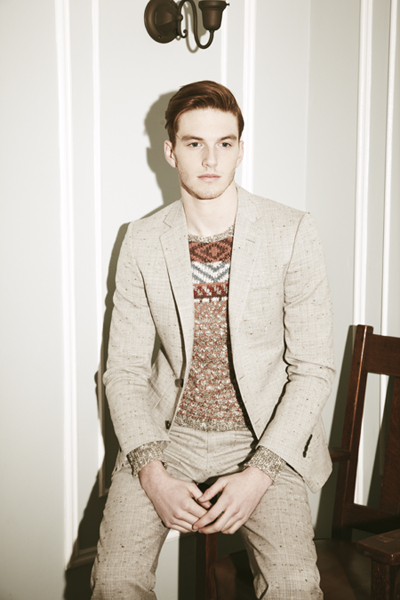 Part of Billy Reid's charm, of course, is understanding good taste and not overdoing "natty" so guys can look polished but not overly done up. What advice can you give to guys about shopping, say, for work clothes?
Find your favorites pieces and build around it. Know what you feel comfortable wearing and be cool with yourself.
And for the summer? We feel like Southerners just know how to dress for the weather and still look sharp.
There are those images of cotton suits, mint juleps and all those romanticized thoughts and clothing associated to it. What's great to see is how to make that idea fresh and more global. Over-referencing it works for some in their wardrobe, but making it look modern is always great to see.
Summer is coming but almost always difficult for designers to enjoy, what with having to design for the following year. Do you have a favorite getaway spot for the summer and what are we likely to find you doing there?
Love to go to the Apalachicola area near Cape San Blas, Florida to get away. It's Florida before it was Florida and so chilled.
And what else do you do for fun that most people might not know about?
My spring and early summer is booked pretty solid with coaching little league baseball. It's one of my favorite things I get to do.
Can you recall the last book you enjoyed reading?
I'm not an avid reader but love art books. I can't sit still very often, so images are better for me. The last book I read was an Eames-style cabinet-making book that illustrated the process of furnishing and building a house using built cabinets and mixing materials. Not exactly a mind blowing read for most.
Finally, we know Billy Reid loves his bourbon. Tell us how you make your favorite drink.
Ice. Bourbon. Put in a glass.
Editors' Recommendations