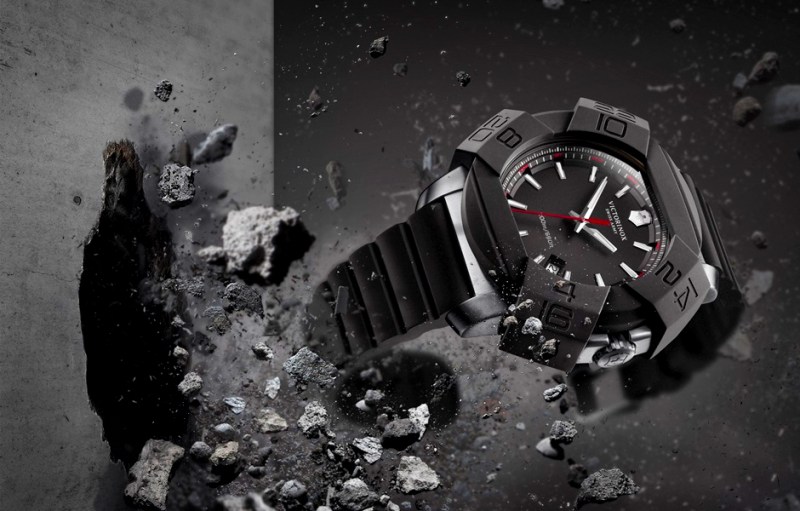 Milestones are often the motivation behind great designs. Inspired by a long history of quality and durability, the maker of the famous Swiss Army Knife, Victorinox, has turned this anniversary into opportunity. 130 years after the inception of the Swiss Army Knife and 25 years after its first watch release, Victorinox has come out with a timepiece designed to stand the test of time; the Victorinox Swiss Army Inox.
The Inox endured an arsenal of testing to ensure durability in all situations. The Inox made it through:
a ten meter drop onto concrete, being run over by a 64-ton tank, two hours in a washing machine, a simulated sandstorm, being left in gasoline, insecticides, oil and other corrosive agents, twelve G's of acceleration and deceleration, and last but not least a 130 degree temperature change. After all, Inox is the French word for "Stainless Steel".
At 43mm in diameter, Inox's stainless steel case is the right size for a versatile sport watch. A raised bezel protects the sapphire crystal and acts as a mount for the ultra sporty removable bezel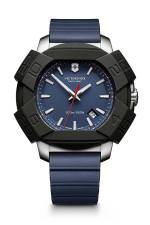 guard made of silicon and nylon. The mono-block case with screwed in case back resistant to 200m withholds a tried and true Quartz movement.
Offered in black, blue and green with matching rubber strap, even the dial is designed to take a beating having no loose or applied markers.
After 130 years of offering well made durable sport items, Victorinox has certainly turned this anniversary into a milestone with the Inox. Practically indestructible, Inox has proven its got the potential to be every outdoorsmen's analog watch of choice. At a hard to beat price of $525, Inox makes a strong case for your consideration.
Editors' Recommendations