Very few brands have their consumers on edge when it comes time to introduce new additions to their line. The buzz that is created around a new design from legendary Rolex can only be compared to companies like Apple and Ferrari. Pulling from the history books in 2007, Rolex introduced the updated Milgauss of the 1950's. In 2014, the Z Blue design was added to the line and plenty of buzz ensued.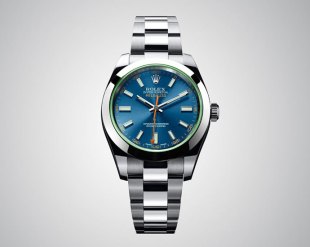 This 40mm automatic timepiece, known for its lightning bolt second hand, is another versatile timepiece from Rolex. A modest case size fit with an oyster bracelet creates a watch ready for the boardroom and the weekend. Dial design is where the sporty aspect of this piece comes in, and that is what has been freshened up in 2014.
Taking all the best attributes of the GV Milgauss from 2007, the ZGV takes this piece up a notch. The GV is known for its green tinted crystal and orange accents against a black dial. The update is solely in the dial. Now fit with a metallic blue dial under the green tinted crystal, the Milgauss takes on a new image. The blue dial adds a more playful aspect to a straight forward classic. The contrast of metallic blue dial, orange accents, and the green tinted crystal make for a slightly sportier timepiece with somewhat of a retro look.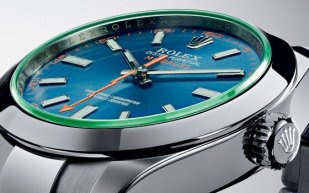 New dial design combined with all the comforts Rolex offers in their pieces make for another buzz worthy timepiece. It is not easy to please everyone; and it doesn't take much for a Rolex to have its consumers frenzied. With updates like we see here in the ZGV MIlgauss, Rolex is still able to keep things interesting while keeping its enthusiasts enthused.