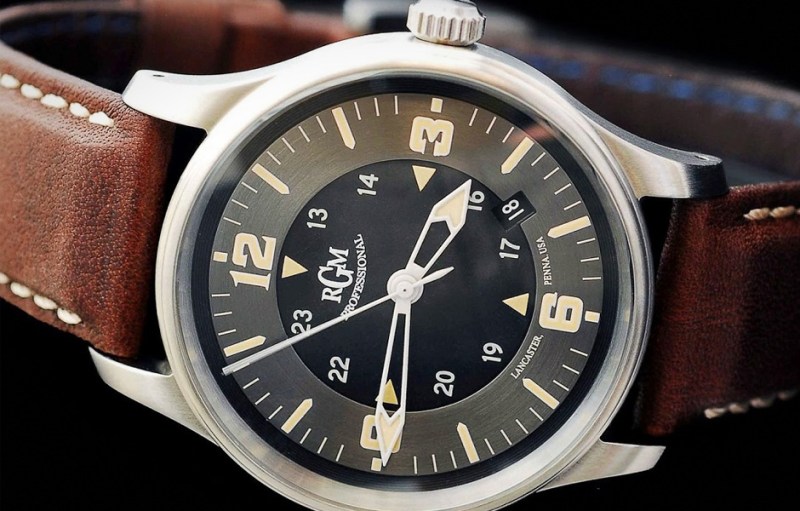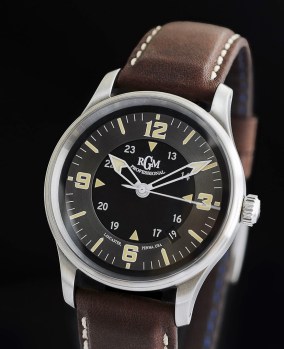 When the word boutique is associated with a brand, the perception is immediately that of something high end and out of reach. In an industry who's products are still an artisan craft, this association has exceptions. One American made exception is the brand RGM. Started in 1992 by the brands namesake, Roland G. Murphy, this small manufacturer out of Lancaster, Pennsylvania has always made it their goal tomaintain American watch manufacturing. Known for his very limited production and bespoke timepieces, RGM has indeed been able to maintain his American watchmaking dream.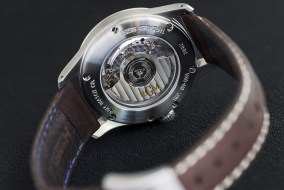 RGM's latest offering, the Pro Aviator 151A, is a classic pilots watch with a twist. Where as pilot watches are generally very large diameters, 44mm and above, the 151A is a conservative 38.5mm. This makes for a Pilot style sized for casual dress. It's not always necessary to sport an oversized timepiece and with this design you are typically forced to. Made from steel or titanium, and priced accordingly, the piece offers all the basics.
Uniquely designed partially skeletonized hands sweep the bi-finish black dial. Adorned with SuperLuminova arabic numerals and markers in a patina like color, the dial is classic pilot with great detail. Beneath the dial lies the ETA2892 workhorse slightly modified by RGM. Date function and 40 hour power reserve make for a trustworthy timepiece. Attached to a waterproof brown calf leather strap, the look is complete.
Being such a small manufacturer with an annual production of roughly 250 pieces, most pieces are special orders. Priced at $3,350 in steel and $4,350 in titanium, this boutique brand with its place of origin, Lancaster, Pa right on the dial, offers a piece of America's watchmaking past along with this exclusivity.
Editors' Recommendations