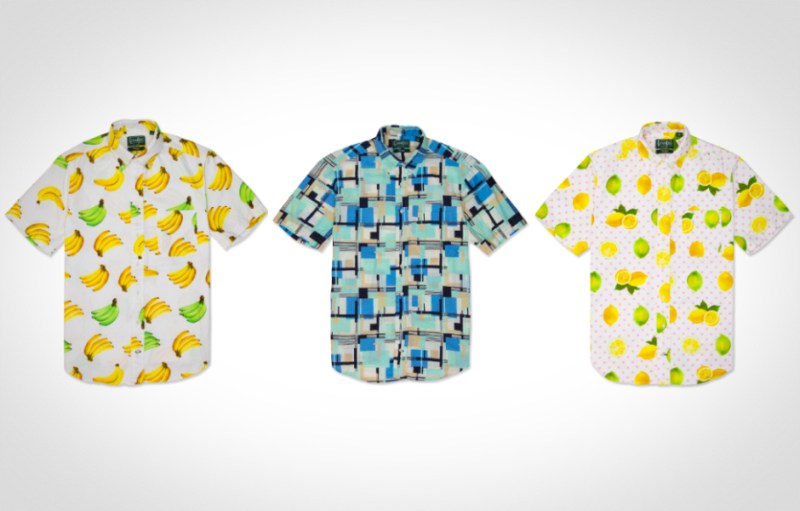 Gitman Vintage love a summer shirt almost as much as we do. Each season, the division line of parent brand Gitman Bros, look to their own design archives to resurrect and reimagine their favourite shirts for the present season. The spring/summer 2014 offering looks to be their best yet. A plethora of classical striped designs sit alongside statement 'tropicalia' prints, deco depictions and bold checker patterns. The Manual caught up with brand creator Chris Olberding to talk sweet summer shop.


The Gitman Vintage brand is based exclusively on looking to the Gitman Bros archives. Why?
It's important to link the past and present, to offer your customers both your hallmarks, whether it's Indian cotton madras or Oxford weave hopsack, and things that recall your DNA but with a twist. In our case, prints on Oxford, crazy patterns with linen.
What's your favorite shirt of all time?
That's tough – so many favorites, but my current favorite is our light blue denim print in a pop-over. It's the perfect summer shirt… and it feels like summer today ;)
If you were gonna advise someone to buy one shirt from the SS14 collection which would it be and why?
Hibiscus Girl. Because at a distance it looks like a great Aloha print, but up close you see the floral print is actually a nice little montage of pin-ups. Call it shirt sublimation.
Tell us about Gitman Vintage circa SS14.
SS14 celebrates the brand's 5th year with a real potpourri of fabric. In addition to the classics (Oxfords, chambrays, Indian cotton madras and seersucker) we put out all the laundry. Zephyr weight Oxfords, Yacthing stripes mixed with Nautical flag prints "Good Catch" banner shirts, along with motifs of juicy lemons, limes and bananas both ripe and not. Call it Chiquita Oxford. A little homage to Roy Lichtenstein, along with big floral prints, continue to riff on sun and fun. Our Las Vegas Girls calling card shirt contrasted and our Shibuya Girls shirt leaves one wondering which "Smiley" they most identify with, a la our Baron Von Fancy print.
Where is your dream summer holiday destination? What shirt would you be wearing there?
Brazil for the World Cup. I'd wear our Bahia print all day and night – the shorts for am and the shirt for pm.