On Your Feet is all about that new shoe feeling- from the first time you open the box until they're worn into the ground. Sometimes we'll sift through the constant Air Jordan releases to bring you the gems other people will leave on the shelves, and sometimes we'll slide on reclaimed leather loafers from Prague, but we'll always focus on comfortable shoes with appealing and creative aesthetic. So lace up your new kicks and stand on the precipice of adventure, where will we go together?
No release fires up the sneaker community like a classic pair of Jordan 1s. The silhouette demands attention for its comfort, simple style, and extensive legacy. Most of the popular colorways revolve around Jordan's time in Chicago, but before that, he was a Tarheel, a team with its own unique colors and traditions.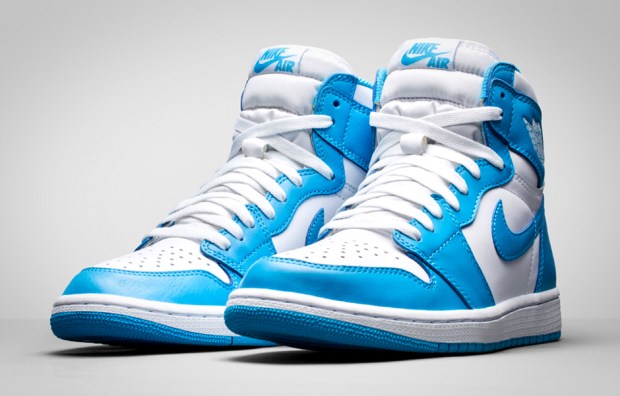 During his three seasons at the University of North Carolina, Jordan led the team to an NCAA championship title over the Patrick Ewing-led Georgetown team. He left a year before graduating to be picked third in the NBA draft by the Bulls, but didn't forget his alma mater, returning two years later to finish his degree. It's not just the ties to the university that make this release so important, however.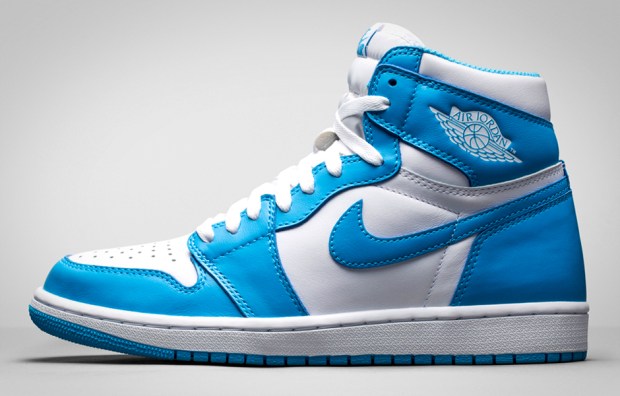 It's the first time this particular look has been retro released in full high-top form. Several permutations, a mid-top and a patent leather, have come down the pipeline, but this is also part of the remastered Jordan line, and with that comes improvements over other Jordan brand sneakers. That means, for the first time since 1985, sneakerheads will be able to get their hands on, and feet in, a pair of the UNC Jordan 1s.
Like the Jordan 1s that released in the late 80s and early 90s, the remastered model includes a few special touches. For one, the branding matches the logos and placement found on the original models, with Nike Air instead of the Jumpman logo on the tongue. They also come out of the box unlaced, so you can tie them up however you like.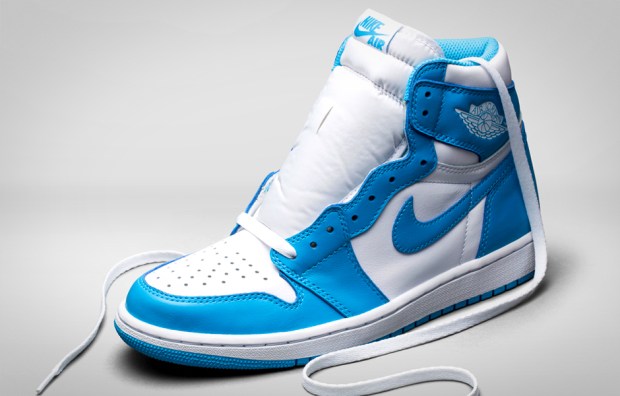 Although retro Jordan releases have become quite a bit easier to find in the last year or so, don't expect to wander into a Nike store a few days after release and snag a pair of these. The release is scheduled for Saturday, October 10th at various retailers throughout the morning, so have those refresh buttons handy if you're hoping to find a pair in your size.
Editors' Recommendations