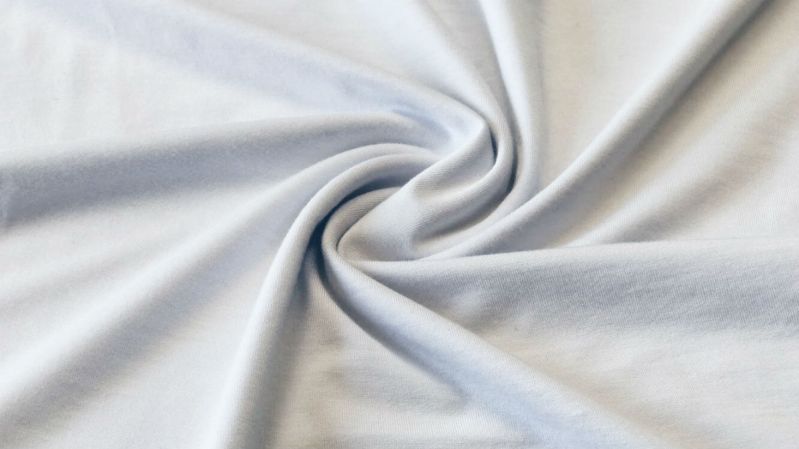 Here's a roundup of our favorite feel-good options for some of life's necessities. These bags, undershirts, and sheets are ethically-made, sustainable, and, frankly, just cool. Have you ever slept on silver-infused sheets?
Joggo Bags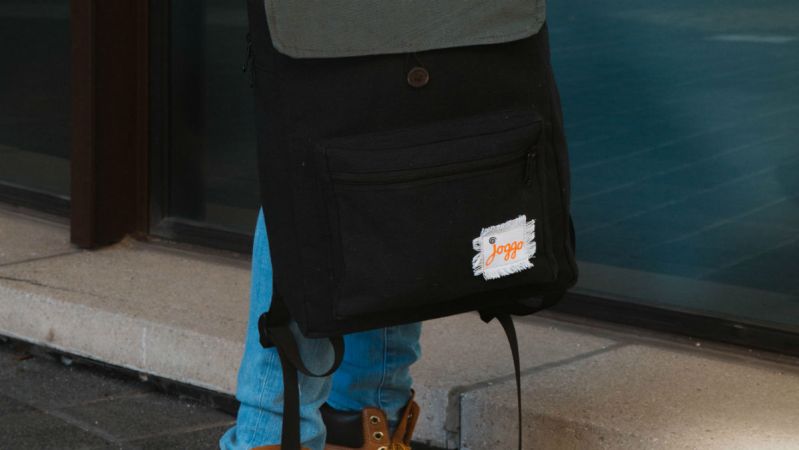 Everything you need to know about Joggo Bags is in the name. It stands for Journey to Great Good, and their Fair Trade bags provide women with opportunity, displaced children with education, and you with a stylish, highly functional bag.
Let's start with the bad news: Over half of the world's 59 million refugees are children. Education becomes difficult to come by as a displaced child. Only 50 percent have access to a primary education — compared with a global average of 90 percent — and only 22percent of displaced teens receive secondary education. Based on those numbers, it's unsurprising only about one percent of refugees go to college. That's bad news for all of us. For healthy economies and peaceful societies, we need an educated population.
Okay, some good news: Organizations like CARE Canada exist, and Joggo partners with them to provide education and training opportunities for refugees. For every bag sold, Joggo donates 10 percent of the proceeds to CARE Canada. In a single year, CARE Canada helped over 161,000 people in 21 countries struggling with armed conflict or natural disasters. You can actually read about some of Joggo's collaborators and change makers — like Loizza Aquino, who founded Peace of Mind 204 — on their blog.
Joggo's quest for a greater good doesn't just start when a bag is purchased. Each bag is exceptionally well crafted by a co-op in Nepal, offering a safe work environment, fair wages, and the opportunity for a better life to women. The messenger bags are thoughtfully designed to carry all our modern gadgets and goods, like a 13-inch laptop sleeve and plenty of pockets. The backpacks offer a 15"-inch laptop sleeve, a padded back to keep you comfortable, a pocket specifically for your wallet, and a reversible front flap. Plus, all their bags come with a money-back guarantee — but with all the good this bag does for you and people around the world, we're pretty sure you'll love it.
Selective Shirts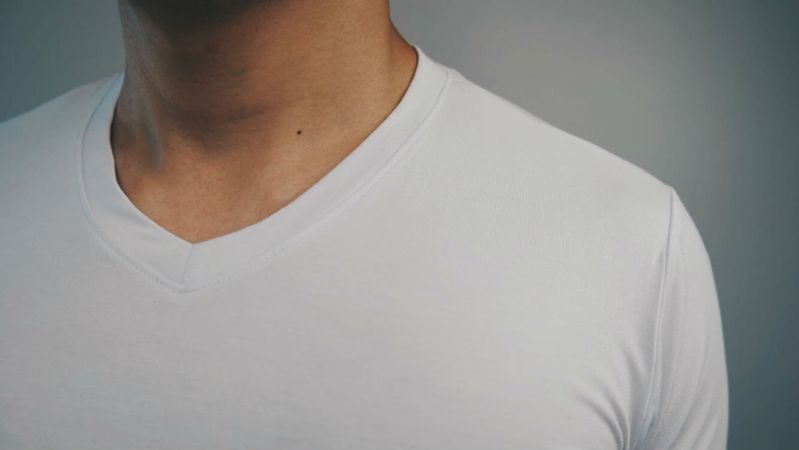 Not much thought is given to your undershirt until you're soaked in sweat or trying to wrangle its now-stretched and malformed shape into something that won't ruin your look. Selective has an answer: an ethically made bamboo undershirt.
The San Francisco-based company is offering what will probably be the softest, most comfortable undershirt you'll ever own — making it perfect for underneath a suit or center stage (perhaps with a distressed leather jacket). It's 95-percent bamboo and 5-percent Spandex, which ensures the shirt will never stretch out, wrinkle, or lose its shape. Bamboo is an ideal fiber for a number of reasons: it's way softer than cotton, it's three times more breathable than cotton, and it wicks away moisture. This translates into less sweat and a three-degree cooler difference in temperature than a traditional cotton tee.
Bamboo is also far more earth-friendly. Cotton is a thirsty plant, requiring massive amounts of water, whereas bamboo grows incredibly fast with little water and no pesticides needed. It naturally regenerates and allows any product it makes to decompose into nutrient-rich soil.
The guys at Selective were also highly selective about the factory they chose for manufacturing. Ultimately, they landed on one in China, a favorite of high-end designers that is Worldwide Responsible Accredited Production (WRAP) certified. WRAP is an organization that audits companies based on 12 principles, including high standards of employment and living wages. With this accreditation, you can rest assured the garment you're wearing was made ethically and humanely.
Selective is also completely transparent, offering the breakdown of their costs and an honest look at the mark-up. For example, materials and labor per shirt costs them $6.90. Tack on $4.10 for duties and shipping, and you've got an eco-friendly, humanely made, ridiculously comfortable $11 undershirt. Because Selective is selling directly to you, they only charge $15 for this miracle tee. Get Selective, gents.
SilverBorn Bedding
So, now that we've got you into bamboo shirts, we suggest you sleep in corn sheets.
It's going to get a little upsetting for a moment here, but remember there's a silver lining. As inviting as your bed might look, it's actually capable of making you sick and your skin break out. On average, a person sweats out about a liter of fluid each night. Traditional bedding, filled with your dead skin cells, sweat, and oils, is the ideal home for bacteria, yeast and mold, leading to acne, bronchitis, diarrhea, even asthma. If you'd like to pause to go wash your sheets and pillows, we're happy to wait. I certainly did …
SilverBorn will make you feel safe in your bed again. This company makes sheets and pillows that naturally resist all that gross stuff, allowing them to stay clean for longer. The magic is all in the corn fibers and silver-infusion. They use sustainably-sourced corn fibers, which are hypoallergenic and, according to the Hohenstein Institute, outperform both soy and bamboo in comfort. Corn fiber gets better with washes, resists piling, wicks away moisture, takes less time to dry, and doesn't shrink in the wash. The silver is antimicrobial, which helps prevent you spending eight hours nestled among harmful bacteria.
Because these EPA-approved sheets are more durable, clean, and order-resistant than traditional fabrics like cotton, you don't have to wash them quite as much, cutting down on the water used. Once you're done with them, after years and years of blissful sleep, the fabric and fillings can be composted. With SilverBorn bedding, you can truly sleep easy.
Editors' Recommendations