Noble Denim screams Americana. The small-batch jean and denim producer, based out of Cincinnati, sources much of their fabric from the heart of the country and keeps all of the labor stateside.
As a brand like theirs starts to grow, it only makes sense that they partner with a celebrated, American spirit like Bulleit Bourbon. The two collaborated on a series of all-American jeans soaked, then aged in Bulleit's famous juice. It was an extremely limited run and sold out almost immediately.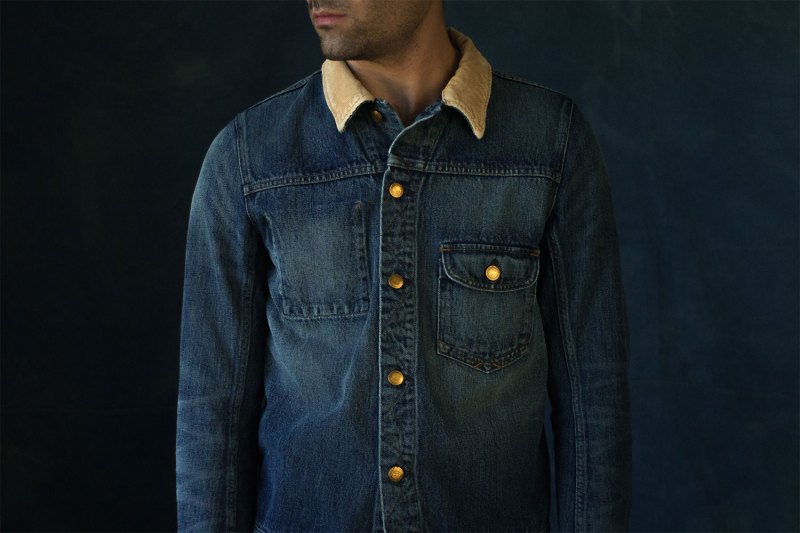 Now, they're back with the second iteration: A series of jean jackets made with the same ethos and purpose as its lower-body brethren.
Much like the first time, six barrels are set aside, half-filled with five to seven-year-old Bulleit. Then, the jackets are set in the barrels for an undetermined amount of time. Part of the surprise is the result. The liquid ages the fabric in all sorts of mysterious ways and will continue to do so as the jacket is worn and broken in.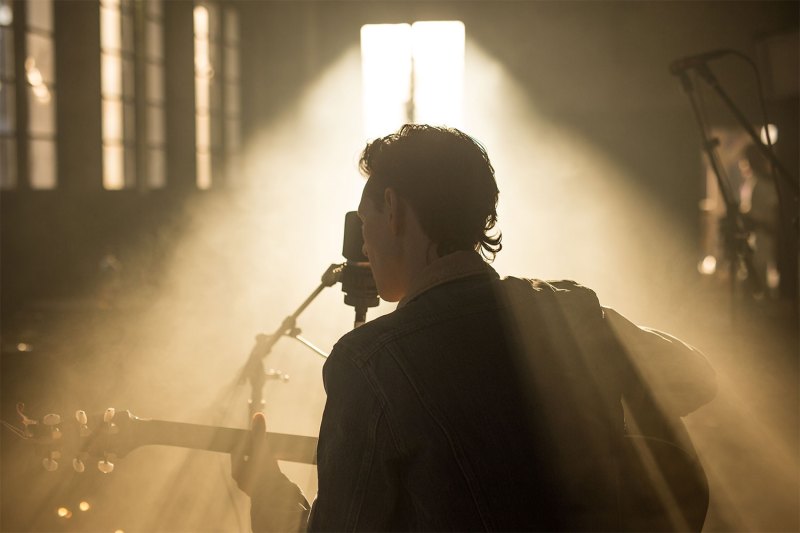 "Compared to last time, the pocket backs on the jackets are especially unique," says Noble Co-Founder Chris Sutton. The jacket takes inspiration from the 1970s Lee jackets with a corduroy collar – and that earns a special tint from the whiskey too.
The jacket is made with 14 oz. cone mill selvage denim from a mill in North Carolina. The material is then sent to Noble's small, five-person manufacturing team that puts it all together with final stitching and high-grade riveting.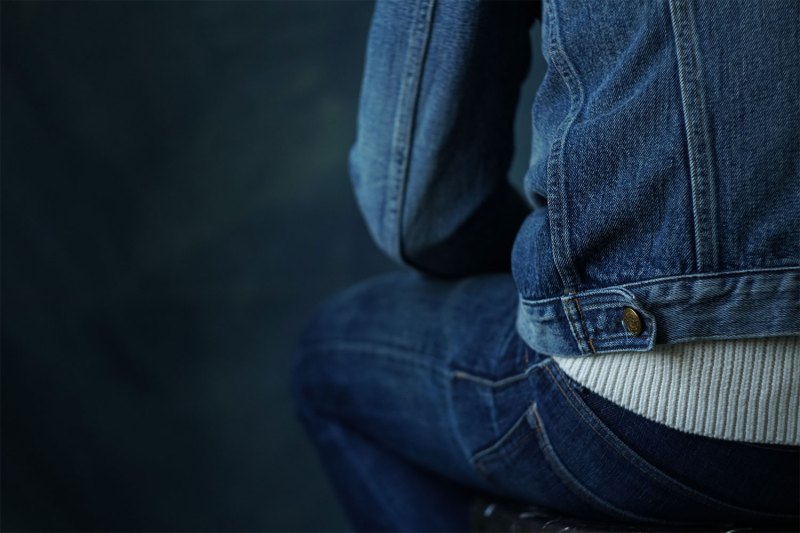 The final product in a specially designed cinch bag and a bottle patch collaboration from Fort Lonesome that the owner may choose to sew onto the jacket.
"Ever since we collaborated on the jeans, we felt that jackets were the logical next step," Sutton says. It represents a fairly equal, open conversation between the storied bourbon brand and upstart clothing company. Two idealistic American companies working in tandem to produce quality craftmanship.
The jackets will go on sale right after Thanksgiving here. Be sure to grab yours fast as these will last about as long as a bottle of Bulleit on a Saturday night.