Matt Taylor: I'm a runner. As a kid growing up in Pittsburgh, I played a lot of sports but ultimately speed and endurance won out. In high school I ran cross country and track and distinguished myself enough to be able to compete in college at Yale. It was during those four years that I really fell in love with the sport. I love its purity and history, but most of all I love the process of training and racing. It's grueling yet incredibly rewarding. There's a delayed gratification inherent to running that doesn't exist in most sports. As an entrepreneur, delayed gratification is a huge part of the process, so I've been able to draw from those experiences as a runner.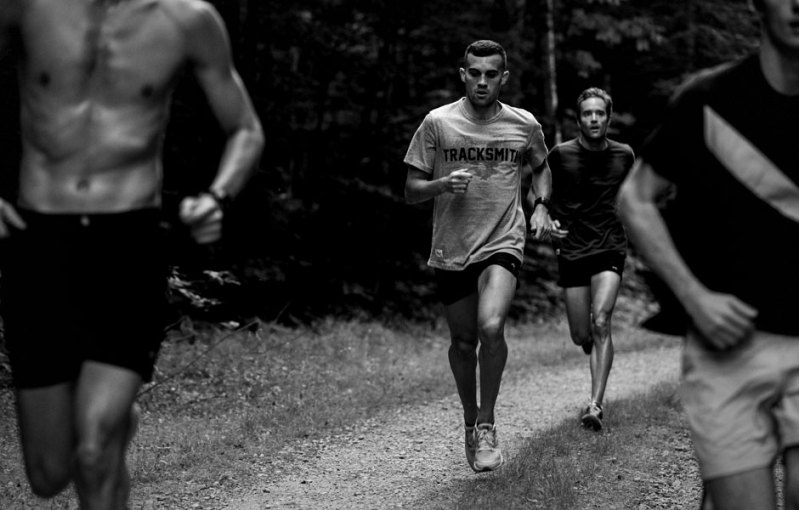 After graduating, I got my first job in the sports industry at IMG. From there I started carving out a niche in running and marketing. Essentially, what I gravitated towards was storytelling. Outside of an Olympic year, running really struggles to reach a mainstream audience. And that's a shame because our sport is incredibly rich in every way – drama, personalities, legacy.
But, the more time I spent in the industry, the more frustrated I became with the way that established brands were marginalizing elite achievement in favor of watered-down fitness messaging. This frustration is what ultimately inspired me to start Tracksmith: an independent running brand celebrating the style and culture of competitive running.
We launched with men's apparel in 2014, and have since introduced our magazine, METER, and rolled out women's apparel. Every product or piece of content we make is rooted in the love we have for the sport, its distinct culture, and the specific needs of committed runners. Take for example, our Bislett Pants. Back in the 1980's a now-defunct Wellesley company, Bislett Sports International, made 300 sets of the original Bisletts. We redesigned them for the modern runner, taking the best qualities of the originals (their durability and fit) and adding performance details like our four-way stretch fabric and perfectly positioned pockets for the long haul. They're hands down the best running pants on the market.
We're only two years old, but we've found that our focus on core running culture is really resonating. And it's not just about making great shorts or telling a good story, it's about the whole lifestyle and mindset of racing and the pursuit of getting faster. This summer we debuted a new program called the PR Bonus, where we challenged our customers to race for a personal record. If they hit their goal we'd reward them with $250 in store credit.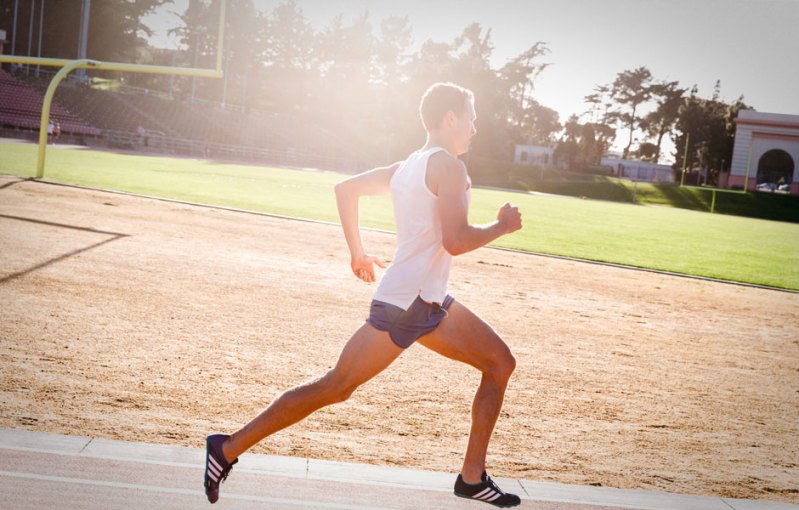 Tracksmith is based in Wellesley, MA at the halfway point of the Boston Marathon (literally – you can see the "1/2M" mark from our windows). I live within walking distance of the office with my wife and our two kids. My personal style is a mix of entrepreneurial utilitarianism with a classic New England aesthetic. I'm – no surprise – a huge running and Apple nerd so that tends to inform a lot of my favorite purchases and collections. I have one of the two socks Usain Bolt wore when he first broke the 100m world record as well as a large collection of first-generation Apple products.
More on my personal style:
Jeans: I know this might sound un-American, but I don't wear jeans. I think I have one pair from the Gap in the bottom of my drawer.
Shirts: Brooks Brothers
Pants: Outlier 60/30 chinos. If I could only wear one pant every day, it would be these.
Suits: I haven't worn a suit since my wedding day 14 years ago, but when formality calls I go with a classic J. Press blazer.
Shoes: Summer or winter, a good pair of Tretorn's always does the trick.
Accessories: I have an early prototype of a Tracksmith 5-panel cap that I wear on weekends.
Outerwear: A first-generation Outlier Liberated Wool Peacoat has gotten me through three Boston winters thus far.
Favorite Cologne: I haven't worn cologne since 1993. Back then, though, it was Drakkar all day every day.
Your favorite App: I really enjoyed the NBC Sports App during the Olympics. It allowed me to watch a lot more of the games than I would have been able to see otherwise.
Favorite piece of technology: It's hard to imagine life without an iPhone. And I often run with a 4th generation iPod shuffle to listen to podcasts on easy runs.
Next tech purchase: A Sonos Play.