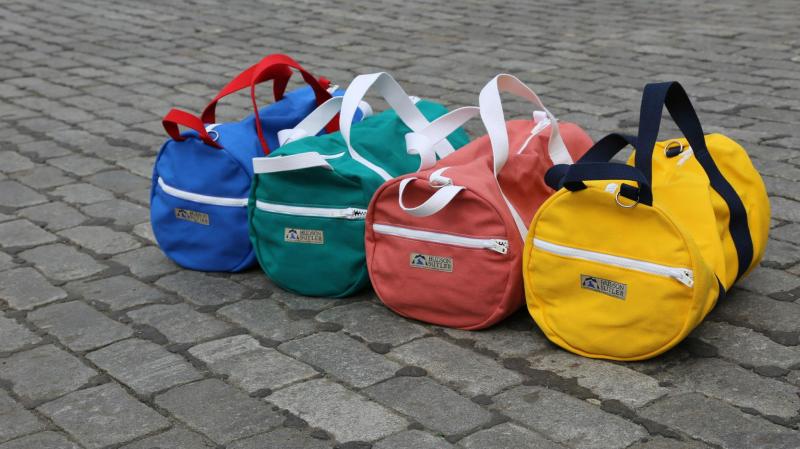 Because it's the holiday season, for the next few months, one trip will come right after another, whether it's driving a few hours south for turkey day with the in-laws, or flying across the country for your brother's New Year's Eve bash.
When you're looking for new luggage, you could do a heck of a lot worse than these new duffels by Hudson Sutler.
Part of Hudson Sutler's new fall line, the Commuter duffel and Weekender duffel have a nostalgic charm and unpretentious aesthetic reminiscent of the perfect summer camp bag you grew up with.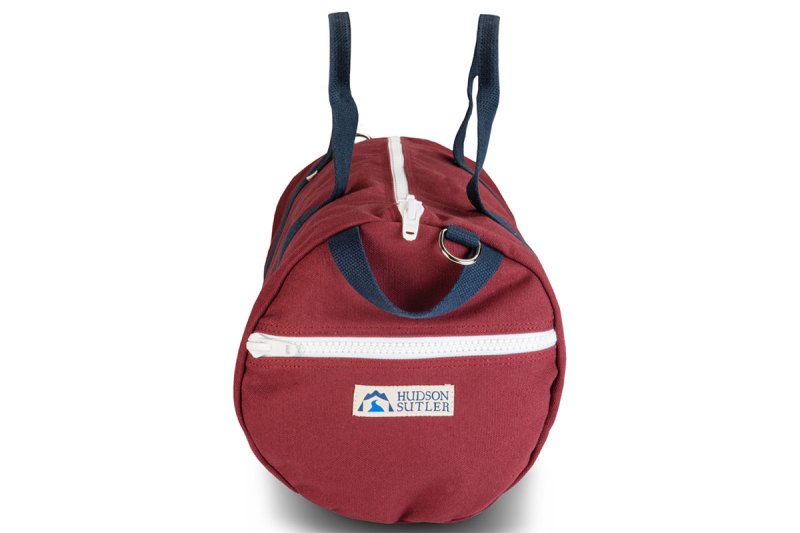 Named after Winston-Salem, North Carolina, the Commuter is sized for a 1-2 day trip, while the Weekender can accommodate 2-4 days away. Both are made from heavy-duty 18 oz canvas in richer, more fall-friendly colors: maroon for the main body and navy blue for the rugged handles.
For contrast, the oversized, no-rust zippers pop in a sparkling white, while the lining is sewn with a University of North Carolina-style sky blue canvas to set it off against the darker exterior colors. Both the Commuter and the Weekender feature internal and external zippered pockets for added storage and organization. If you like to keep your luggage personalized, Hudson Sutler will monogram your bag for $8.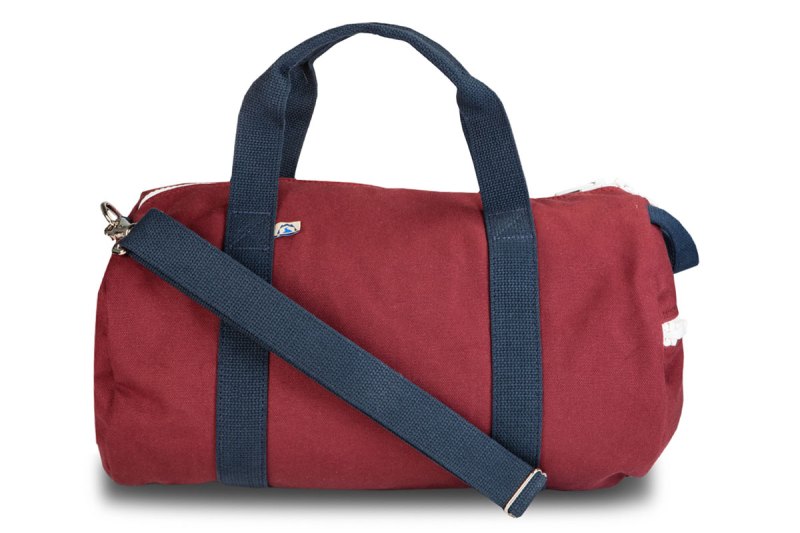 Given the classic styling and construction of Hudson Sutler's gear, you wouldn't expect that the brand has only been around since 2012. While the New York-based company may only be a few years old, its attention to detail gives its bags a handmade feel. Actually, the company says every product touches at least ten pairs of hands before being sent out to the customer. Every step of a bag's development is closely followed by the creators, from pattern making to sewing to shipping. If the construction of the bags does fail for some reason, they come with a limited lifetime guarantee.
These duffels are great for travel, but they'd also make enviable gym bags or great gifts. Scoop one up now and bring that tar heel chic wherever you go.
Editors' Recommendations