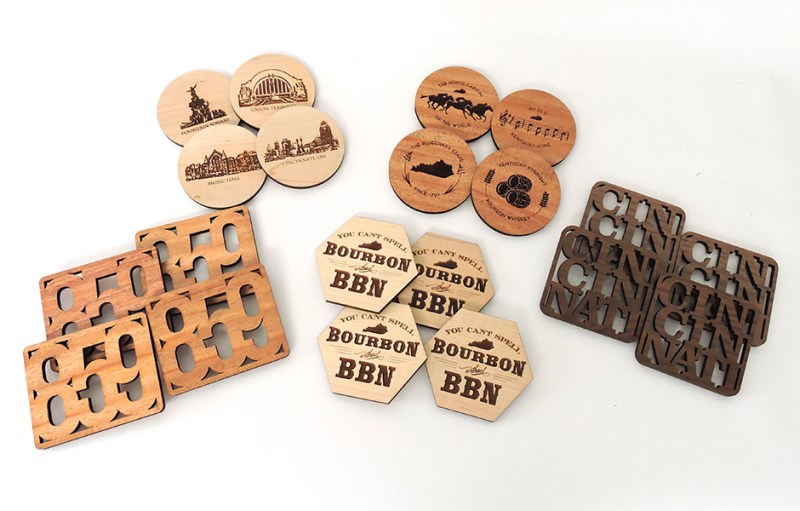 Grainwell — a custom woodworking shop founded by three sisters from Kentucky — officially flung open its doors in September of 2014, becoming the go-to resource for unique home decor and stylish gifts. After beginning as a branch of the sisters' original Olivia Lane Designs, an expansion of the Grainwell business occurred in order for the three of them to have the ability to devote more time and space to the new venture. Just eight short months after creating it as a standalone business, sisters Melyssa, Michele, and Christine opened a local showroom giving customers the chance to see their incredible collection in person.
Today, roughly six months after we last checked in on the trio, Grainwell's reach continues to rapidly grow due in large part to its first-rate selection of services. Whereas the website's store featured roughly 15 variations of wooden signs, coasters, or otherwise, it's now stocked with upwards of 80 unique products. Perhaps the company's best improvement since it opened is how it now offers wooden decor featuring literally every state, allowing customers to not only purchase a high-quality wooden decoration, but a chance to celebrate where they live.
Related: The Manual's Weekend Warrior Gift Guide
While Grainwell's store has grown to feature an abundance of varying products, the company's claim to fame is with its customization. Want your family's name etched into a piece of reclaimed wood for the mantle? Melyssa, Michele, and Christine take pride in being able to create any idea or design, no matter if it's previously designed by you, or designed in collaboration with Grainwell. Because of this flexibility, Grainwell has the ability to create literally anything out of wood, and if a stroll through their store indicates anything, the finished product will be wildly stunning.
Yet another of Grainwell's greatest facets is the fact Melyssa, Michele, and Christine hand make each of the products themselves, mostly using wood which is either reclaimed or from a local source. Moreover, a visit to the Grainwell showroom allows people to see the sisters hard at work and gives them the opportunity to see each unique design from inception to completion. Not only does display Grainwell's commitment to appeasing its customers but shows just how dedicated each sister is to the company's lasting success. Proving this, Grainwell allows customers to request any city or state — in any design, no less — and charge the same exact price. The versatility is astounding and gives Grainwell a massive leg up on its competition.
Editors' Recommendations