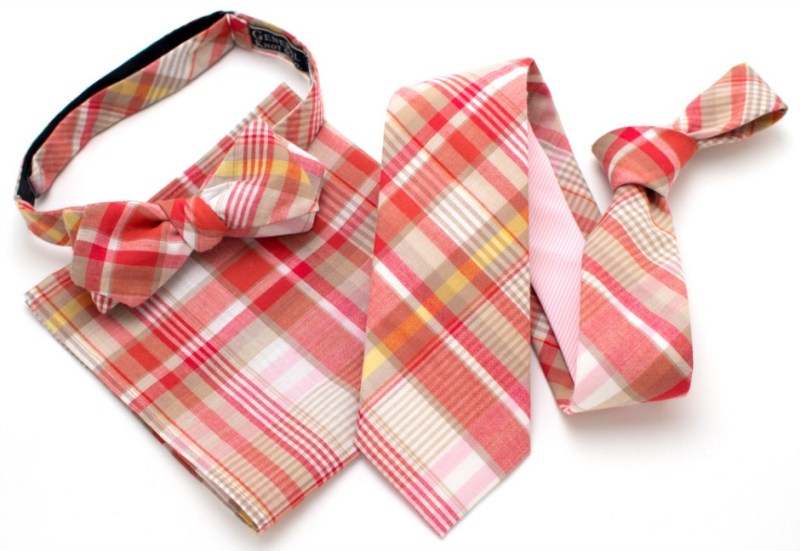 Fact: if you care enough to wear a necktie, whether it be to a job interview or date, chances are you'll care for one that's well-crafted and stylish enough to seal any deal. If that idea sounds appealing, then Bedford, NY-based General Knot & Co. may just be the ticket. That's because the company uses rare and vintage fabrics to make its neckwear, thereby creating not only limited edition products worthy of any well-curated wardrobe, but also, by virtue of the fabrics, a feel and look that's as special as it is familiar and flattering on any guy. Translation: you'll never again look like the guy who copped a tie from H&M at the last minute. Instead, you'll look precisely like the type of astute dresser who's been wearing ties for years and knows his knots.
"It's always about the fabric, it's about the special pieces we find. It's not about mass production," explains Andrew Payne, a former design director for Ralph Lauren, Tommy Hilfiger and Levi's, who started General Knot & Co. in 2010 with his wife, herself a former creative director at Original Penguin. At the beginning of each season both decide on key palettes, then flesh them out with various fabrics sourced from their own vast archives or suppliers, which they spec and then take up to a little factory in Northern Vermont to be hand cut and sewn.
Not surprisingly, Japan's vintage connoisseurs were among the first folks to embrace the collection. Today, a store there might do single buys of up to 400 ties, while demand continues to heat up nationwide in markets such as Houston and Austin and in special occasion categories such as weddings. General Knot & Co. can in fact work one-on-one with wedding parties to custom source and design neckwear and complete the process within six weeks (groomsmen, take note: this year's most popular colors for summer through early fall include peach and soft pink).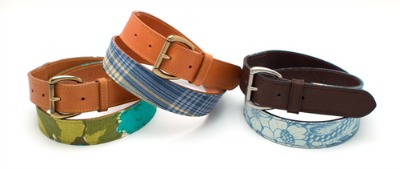 In addition to occasion wear, the company also works with the iconic leather maker Frank Clegg in Massachusetts to produce fabric belts that are specially selected for durability and reinforced so as to resist rough aging over time. Payne also anticipates getting into leather bags later this year, also to be handcrafted with fabrics chosen exclusively for the category. More complex patchwork designs incorporating the rarest of fabrics such as obi-style indigo patterns meanwhile round out the company's most elevated offerings, just shy of $150. Says Payne, who plans to take the brand on the road via The Pop Up Flea market, "The effort is really to offer some very, very special pieces that will be extremely limited in number. We just found a lot of people who really love the fabric."
Editors' Recommendations