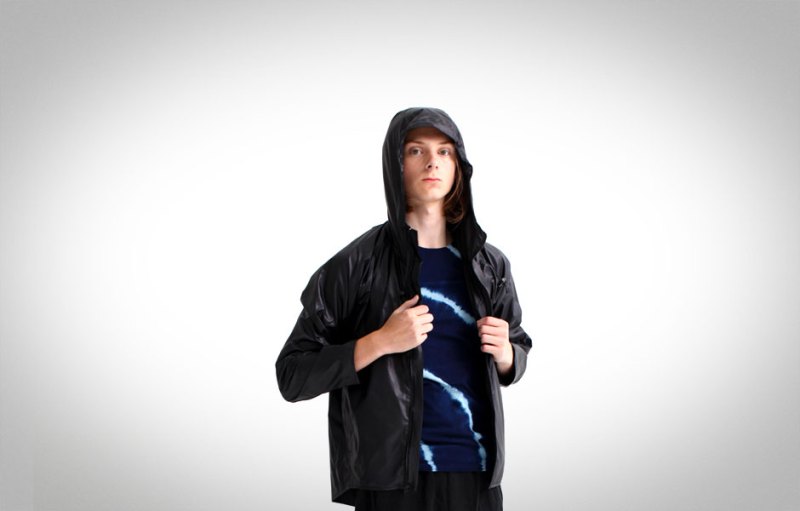 Appropriately named after an individual who should guide you in the truths of the world, the West Coast label Older Brother will shatter your preconceived notions that sustainable AND unisex (talk about your repellent-sounding double-whammy!) clothing has no place in your wardrobe. Offering classic, utterly wearable pieces that'll work both on you and your best girl, the label was founded by Portland-based Bobby Bonaparte and LA-based Max Kingery two years ago. Sewn and dyed entirely in the USA, the collection, which ranges from $95 to $350, consists of fashionable casual separates that look great on top of being made from sustainable materials. A hit at influential Japanese stores such as United Arrows and Beams, the clothes are also sold at key independent North American boutiques and directly on the company's website.
Bonaparte recently explained what makes his fledgling label one that's clearly one to admire and look up to….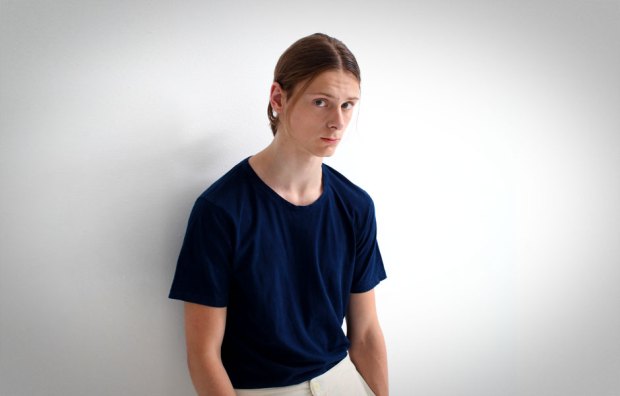 What is the background of Older Brother?
We have been around now for two years. Max and I were both in the garment industry designing and creating and we were a little dismayed with the industry in terms of production methods, what was going into it and how things were being produced. We wanted to create a brand that was more true to growing up in Portland where you're exposed to organic foods and a natural way of living. We were putting organic things into our bodies like juices and vegetables but we realized that when we were putting on our clothes it was not in line with that at all. We wanted to create a brand that was natural but also had the same kind of aesthetic that we were used to and living in.
What is that aesthetic?
I would describe it as modern but also primitive in a way. We choose clean lines and modern silhouettes but we update classic silhouettes through contemporary cuts. But our processes and how we go about making things got to be where the story really lies. For example, our T-shirt: the cotton is grown sustainably in California – there's a co-op of farmers sustainably growing cotton – and then we use that cotton, it's knit and we sew it up in Los Angeles and dye it on our own natural dye facility. We use natural and plant-based dyes. The indigo we get from all over like India and Japan but we also dye with madder root and oak and use these more traditional and older methods but put it in a contemporary framework.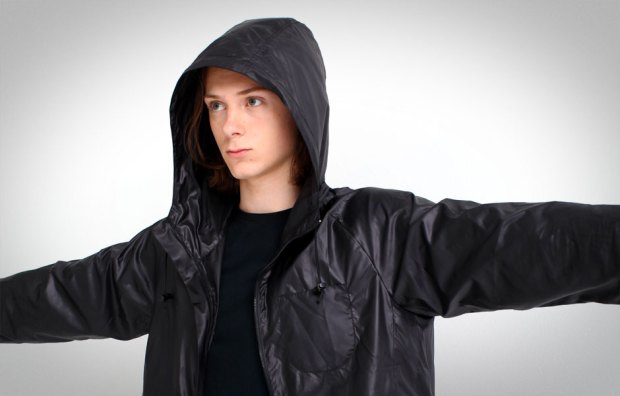 How do you relay that sustainable message to your consumers?
We are working on that right now. We want to match it to the clothing and create this contemporary, playful presentation in a fun way. We are launching a new website shortly and we've created these fun and playful Cinemagraphs to distill and isolate the process of indigo dyeing.
Is the material all organic cotton?
It's a mix. Generally our wovens are organic cotton from Japan but this season we also had a Japanese rice paper fabric. We also have a Japanese gabardine. We also have a yak yarn that is gray from Himalayan yaks. We also have a cord and bamboo fabric that is the ultimate supersoft fabric. People tell us that they feel like they are in a cloud wearing that.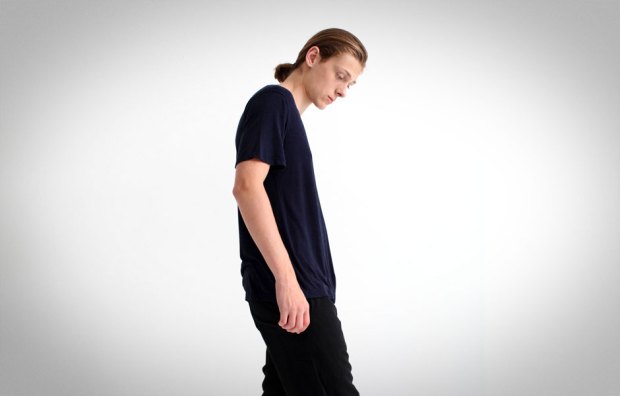 How big is each collection?
We grow each season. This season is 30 odd pieces and we probably add two or three styles each season. Because we are based on making classic garments we don't change a lot of things around every season. We'll update something or change hemlines here and there but generally speaking we put out updated versions of the classics.
How would you describe the person who wears Older Brother?
We are kind of a niche brand but I think we do hit a lot of different types of people. Generally for us our consumer is conscious about their environment and conscious about their consumption. They are conscious about the things they are putting into their bodies and also what things they are putting on their body and energy consumption.
The line is unisex. Is your customer base split 50-50 between men and women?
Pretty much. Every piece we put out we think about who is going to use it and make sure that each piece can be worn. It can't be worn by everybody but we try to make it so that it can be worn by as many people as possible.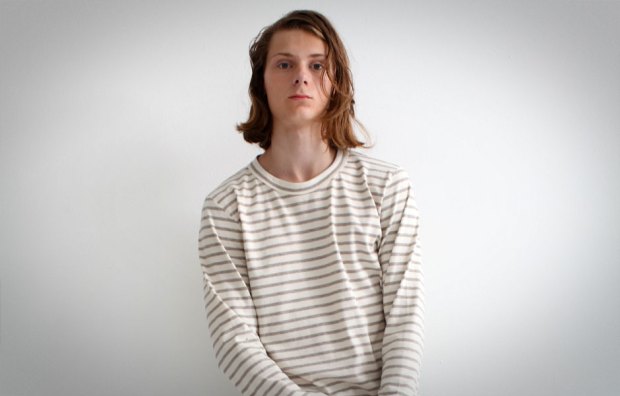 What's the basis of your current collection?
The idea for the season was the "Plant Aridity Awareness Society" and we created a faux commune to talk about sustainability in a playful way. Because of climate change we created this refuge for plants to kind of hide out and there is this benevolent group of people coming together to take care of these plants that have been displaced. Then we created what these folks would be wearing so it's kind of a utopian sort of view. One of our pants is a wide-legged trouser that is very unisex. We also smashed together a blazer and kimono and called it a blazemono.
What are your long-term plans?
Right now the industry is not built for sustainable clothing. Organic materials, especially woven ones made the right way, are extremely difficult to come by and also natural dyes and the natural dye process are expensive. Longer-term we hope that we can reach a point where we can lower our price points and reach more folks. We also really want to expand. We definitely want to reach more people and spread the word a little bit more. We also want to open our own shops and be more of a global presence.
Where does the name come from?
I'm and older brother and Max has a great older brother. The idea was that we wanted to create a brand that was an ideal older brother to people: it gives support, is nourishing and maybe has some cool advice but is still playful and kind of familial – the ideal older brother.
Editors' Recommendations