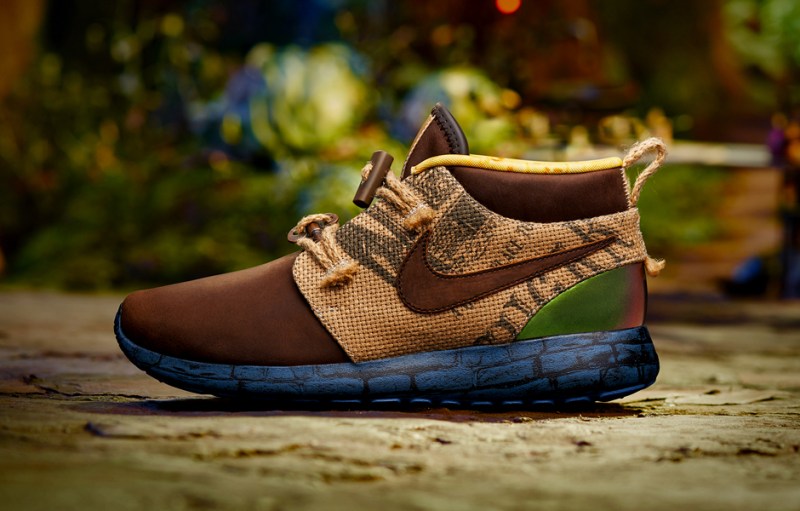 On Your Feet is all about that new shoe feeling- from the first time you open the box until they're worn into the ground. Sometimes we'll sift through the constant Air Jordan releases to bring you the gems other people will leave on the shelves, and sometimes we'll slide on reclaimed leather loafers from Prague, but we'll always focus on comfortable shoes with appealing and creative aesthetic. So lace up your new kicks and stand on the precipice of adventure, where will we go together?
Nike collaborates on shoes with small shops, other clothing brands, and musicians, but these special pairs of Roshe Runs were created with the stop-motion movie Boxtrolls in mind. Don't roll your eyes because they were made to celebrate the release of a kids movie just yet, there's an awesome charity angle behind these limited edition kicks. Special materials and construction, lots of movie tie-ins, and special packaging all make these shoes a must-have for any collector, but there are less than 1000 pairs to go around. While some of the pairs will be given away through a cardboard art contest on Twitter, the rest are currently being auctioned off on eBay for charity.
This isn't the first time Nike has taken to eBay to distribute super-limited kicks. In 2012, pairs of the classic Air Foamposite One with special branding for the movie Paranorman were given away in a Twitter contest that challenged sneakerheads to post the strangest pictures of themselves as kids. After the contest was over, the 80 remaining pairs were auctioned off to benefit Lady Gaga's Born This Way foundation, with pairs easily breaking $2,000. When Nike decided to release the coveted Nike Air Mag from Back to the Future Part 2 (they didn't actually lace themselves or light up, oh well) they put only 1500 pairs on eBay, with all proceeds going to the Michael J Fox Foundation for Parkinson's, bringing in over 5 million dollars that was then matched by Google co-founder Sergey Brin. This time around, there are only 840 pairs of the Trollstrikes available on auction, and 70% of the proceeds will go directly to the Adoption Exchange Agency, bringing in the movie's emphasis on the power of adoptive families.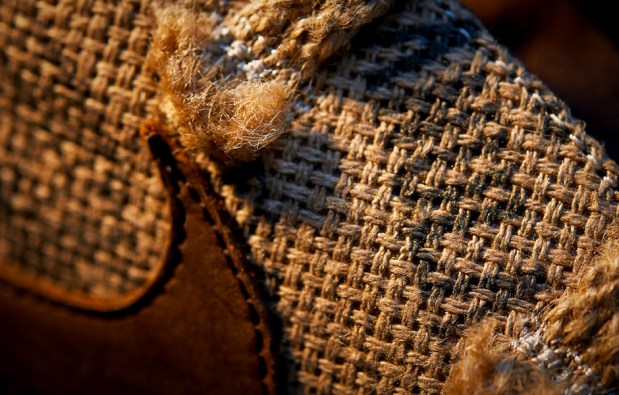 The tie-in to the movie's main motif doesn't stop there though, with special construction and materials to match elements of the story. Nike didn't trust just anyone with these limited edition kicks, putting them in the capable and experienced hands of legendary designer Tinker Hatfield. Hatfield is responsible for some of the most recognizable shoes in Nike, and footwear, history, from the classic Air Max 1 and Air Max 90 models, to the Air Jordan 3 through 15 models that are still among the most sought-after kicks to this day. The upper is a distressed leather, a break from the typical mesh material found on the Roshe Run silhouette, but the differences don't stop there. Instead of mesh or suede, the side panels are constructed from burlap, printed with text and flavor from the Cheesebridge Cheesecloth, a fictional newspaper the trolls read in the movie. Forget laces, the Trollstrike Roshes are instead equipped with a pair of buckles that feature "found" clasps, reminiscent of the steampunk atmosphere in the film.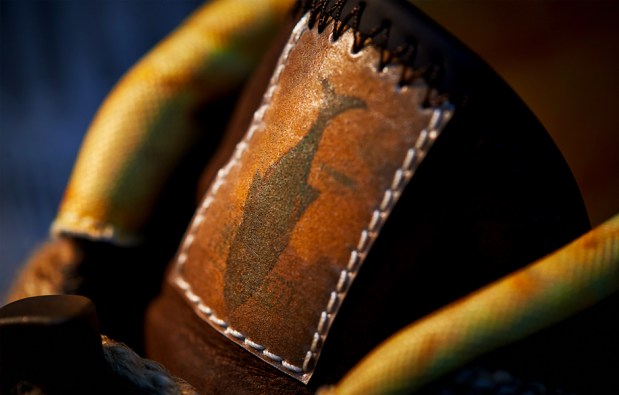 There's a lot to be said for these limited edition shoes. Even in an era when Air Jordans that actually hit store shelves sell for over $300 , it's still surprising to see a single pair of sneakers break $1,000 after the bidding gets going. It's certainly a lot to spend on a pair of shoes, but in this case it's not hard to see these as more of an investment than a gift for your kid. who is going to thrash them the first time he wears them to school. At least in this case, the big price tag is going towards matching up kids in foster care with loving families, rather than lining some teenager's pockets.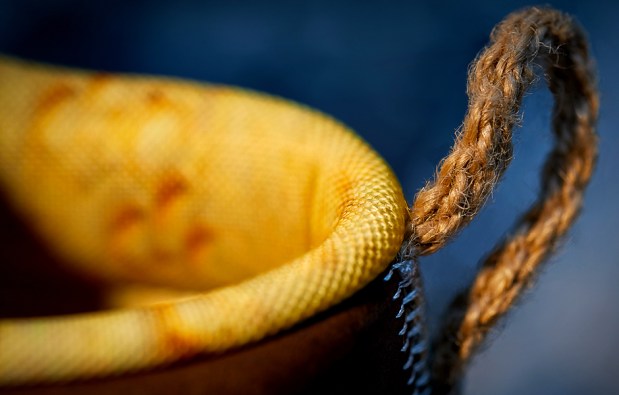 Want to get your hands on a pair of these Boxtroll-inspired kicks? You're not alone, and you'll have to bid against people with a pretty high budget to get them in your size. If you want to give it a shot, you can check out the full run of Trollstrikes on the Auction Cause eBay store page. If you manage to get your hands on a pair, post some pics on Instagram and tag us @TheManualStyle, we'd love to see them on your feet.
Editors' Recommendations