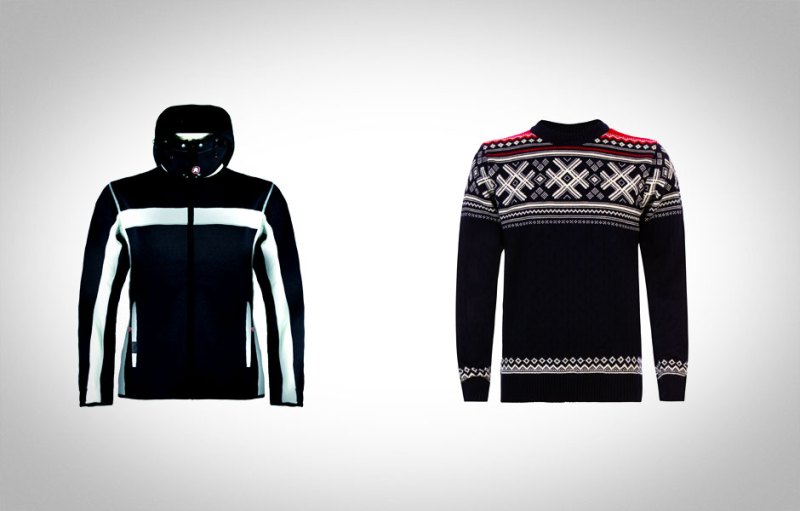 Fair Isle is everywhere this fall. It's short hiatus from mens fashion is back this season with some fresh looks. From more affordable retailers like H&M to the higher-end stores you're sure to see this pattern exploding on retail racks. This season Dale of Norway reworks the iconic knitwear for 2013. They offer a wide array of classic knits to bring a splash of pattern – and color – to your wardrobe. A hiatus has given Fair Isle the confidence to shake things up. If you're looking to update your wardrobe this Fall/Winter put away those solids a couple days a week try one of these on for size. They can work in the office with a solid oxford or over the weekend with your favorite denim.
If you haven't heard of Fair Isle, not to worry,  this is what you need to know:
-Fair isle is a knitting technique that uses multiple colors to highlight traditional Shetland patterns
-The knit style was brought into fashion when the Prince of Wales began wearing knit vests with the iconic pattern in the 1920s
-Fair Isle gets its name from a small island off the northern coast of Scotland
Dale of Norway offers classic selection for the modern man. The Manual caught up the iconic Norwegian brand to see what they've done with the classic look.  Their Fall 2013 line offers several different sweater styles and a new jacket style called the Telemark. Dale's sweater patterns and color palettes remain timeless, while their sweaters are cut for the contemporary age. Traditional Shetland patterns are dressed in blue, red, white and some black. To pick one of these up, visit the online retail site or one of Dale of Norway's listed retailers. The brand is usually found in stores that cater to winter sportswear.
Editors' Recommendations