Although the summer of 2016's days are clearly numbered, sportswear brand Faherty can help you avoid SAD and hold on to the season's memory with its outstanding assortment of beach-inspired, immensely wearable casualwear and swimwear in one-of-a-kind fabrics. Launched by brothers Mike and Alex Faherty two years ago, the label has found quick success in its short life thus far and now runs four standalone stores (NYC, Nantucket, Malibu, CA and Newport Beach, CA, which opens this week) and is a pet pick of esteemed stockists including Stag and Mr. Porter. Mike handles the design while Alex is in charge of sales and business operations.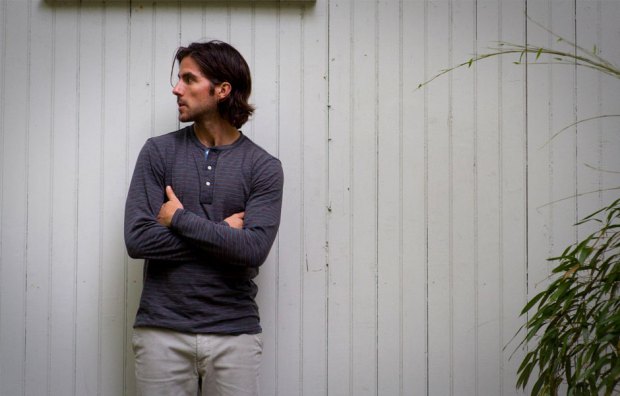 Faherty also runs a thriving old-school print catalog business, which is a perfect complement to the brand's rather vintage surf feel.
These two longtime beach boy bros (they grew up seaside on the East Coast) caught up with me last week about their already great and now understandably growing label…
What is the brand's background?
Mike: The cool thing about our brand is that it really is this lifetime goal of ours. When I was a little kid I was always kind of interested in clothing. At 12, 13, 14 years old I was that kid who actually liked back to school shopping! The idea of having my own company started surfacing for me when I was in high school. We grew up surfing and I grew up buying lots of clothes at the surf shop like any other surf kid does. I remember being in high school and deciding that the clothing at the surf shop really wasn't that great and that I was looking for something else – something that would have the nice beachy, surfy vibe that I was looking for but that had nicer things. In college I majored in fashion design and then right after college started working for Ralph Lauren. I spent about eight years there designing the line RRL. That where I learned the meat and potatoes: How to get things made, how to ship out fabric and get things constructed in the best possible ways. I was 24 years old and traveling around the world on Ralph's dime to go to all the fabric mills and factories so it was a pretty rad learning experience for me.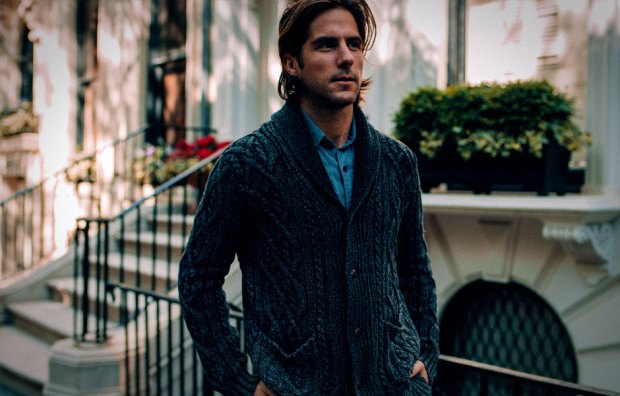 Then I finally got to the point where I felt I was equipped. Alex and I had been talking about this since we were little kids and it had always been in the game plan.
What are some of your favorite pieces in the current collection?
Mike: We do a whole range and in many ways we redefined the old Baja poncho. I've done it a bunch of times and developing all the different fabrications that all sort of play back to that style but the fabrics are supersoft and lux-y. It's kind of the idea of taking leisure clothing and giving it that cool ethnic spirit. They're so versatile. We're in California right now and it drops down to 60 degrees at night and in the morning so it's the ultimate sort of sweatshirt/jacket hybrid that's something I love. I collect a lot of vintage fabrics and artifacts and travel to find that stuff so I find all these old antique vintage textiles that can inspire all these new designs and colorways.
And your current bestsellers?
Mike: One of our favorite styles we just launched we call the Indigo Tide Poncho. It is a fully fashion sweater but I found this really cool indigo mill in Spain that does all these different indigo colors and twisted indigos. Basically I took a bunch of these textiles that I have and we laid out this really beautiful subtle stripe layout in this really soft and roughly indigo dyed cotton yarn that has a little bit of texture and slub in it. So it's a fully fashion sweater: it's got a hood and some henley plackets with beautiful horn buttons. That is on our site now and has been one of our bestselling items over the last few weeks.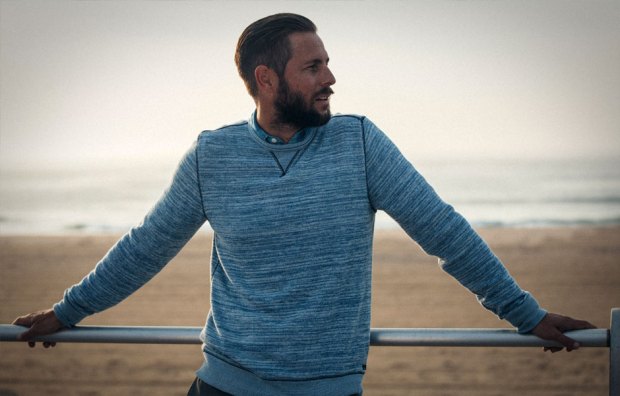 How would you describe the overall aesthetic of Faherty?
Mike: In the spring/summer it is definitely rooted in the beach culture. We do a lot of printed shirts so we have a lot of Hawaiian prints and a bunch of boardshorts that have batik references from Indonesian textiles. So it's a fusion of textile research with this really casual beachy brand.
How do you translate that come winter?
Mike: It turns over and we turn everything a little bit more outdoorsy: kind of a little bit of that lumberjack aesthetic and vintage workwear. In the fall we have a lot of very cool buffalo plaid shirts and we do a lot of chunky Cowichan sweaters. We'll do all these really beautiful Peruvian knit sweaters that have all these earthy tones. We'll take beach-inspired motifs like the sun and the waves or palm trees and intertwine that into them. And we do some really cool washed out workwear bottoms.
Alex: Guys who love to spend their time at the beach are also guys who love to go out to the mountains, whether it's Tahoe or Colorado. It's kind of being able to mold those two lifestyles together because they are a very similar guy.
Who is your core customer?
Mike: We definitely do a nice job through a range of people but our core customer goes from guys around our age, about 30, all the way to guys in their fifties who are into the casual world. What we are really doing is creating great casual clothing that has fabrics that are interesting and feel good. There's a luxuriousness to some of our cloths and fabrics but at the end of the day it's really just for guys and girls who live a very casual, kind of carefree lifestyle.
What are your prices?
Alex: We go from $58 for a nice T-shirt all the way to $325 for a cashmere blend shawl sweater. We also do some outerwear and parka jackets that are up in the $300s too.
Aside from the new stores, what's next for Faherty?
Mike: For fall we did a couple of really cool outerwear pieces. We developed a really nice nylon wind-resistant fabric that's got a heathered texture and look and we did it fully down filled and line in one our signature serape striped fabrics. From the outside it looks like a proper jacket but when you open it up it has this really beautiful blanket-like look on the inside. This will be our first time launching technical outerwear.
Where do you manufacture?
Mike: All around the world. Different countries have different strengths so we manufacture in about 12 different countries around the world from the US, Mexico, South America, India and China.
Why should a guy buy Faherty clothing?
Alex: I think the one thing you get with us is that you really get a brand that speaks to a lifestyle. Pretty much every fabric we use Mike designs from scratch himself so there's an amazing attention to detail and craftsmanship that is hard to be matched by any other brand out there. We're also a smaller brand with a story. You have an option to buy a big commercial brand or one that has real meaning behind it and I as a consumer really like to choose something that's a little bit closer to who I am and what I identify with.