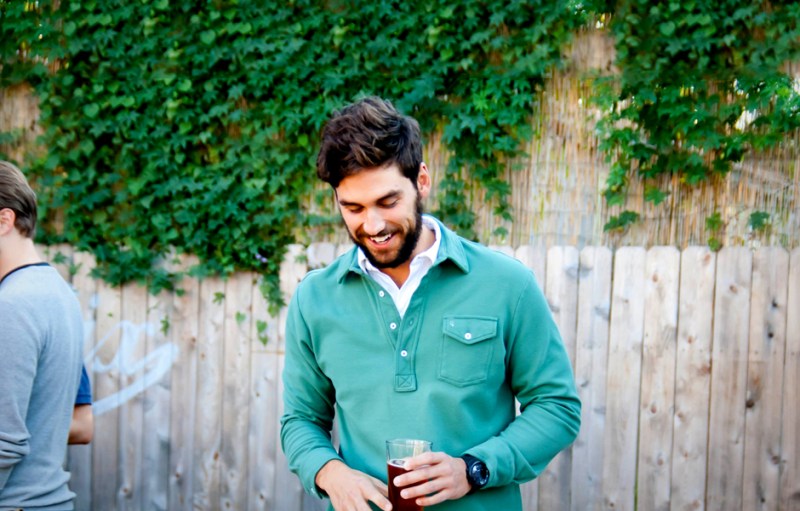 You'd think that finding the perfect polo shirt would be easy. However, that's not the case. There are polos with unflattering sleeves, pockets that get in the way and logos that are just too large. And, in the summer, sometimes a polo is heavier than you like and falls out of your shirt rotation; which, to a guy, is just as good as throwing the thing out.
No one understands this plight of the polo more than Billy Nachman and Hobson Brown, the founders of Austin, Texas-based Criquet Shirts. These two men, like so many of us, started out as boys skeptical of the idea of wearing a collared shirt. But after being forced to wear collars for the private school they both attended, Nachman and Brown slowly became obsessed with the idea of finding the perfect shirt.
In 2010, after sampling and going through hand-me-down's and finding thrift store miracles, both Nachman and Brown found themselves heartbroken when each had lost their prized "favorite" polo. Instead of wallowing, the two decided to team up and start their own company—Criquet.
Criquet makes shirts that are 100% cotton and certified organic. They come in long sleeve and short sleeve as well as both polo and Oxford styles. Nachman and Hobson designed their shirts for a look that is timeless and naturally well-worn. All of the Criquet shirts straddle the line between preppy and relaxed for a look that should appeal to all guys—at least that's what we think. Plus, the Criquet logo is simple, elegant and, most importantly, not "in-your-face."
Here at the Manual, our favorite Criquet shirt is the Long Sleeve Players Shirt, which comes in Pine Green, Black Walnut, Navy, Bright White and Sage Grey (we're partial to Pine Green and Bright White). It's the kind of shirt that's so diverse that you can bring it and use it anywhere, which means that you'll have it for years. But you can't go wrong with any of the styles that Nachman and Hobson offer. The Light Blue Check Oxford with Snap Pocket would make for a welcome addition to your work wardrobe.
It may be too late for showing off a Criquet shirt at your Fourth of July barbecue, but there's still plenty of summer left for you to find your new favorite shirt—courtesy of Criquet.
Editors' Recommendations